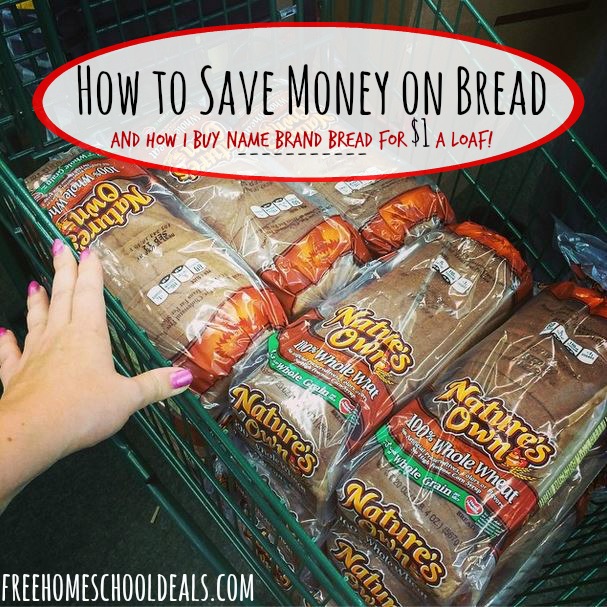 Saving Money on Bread
One of the ways that I save money on groceries for our large, growing family is by raiding The Dollar Tree for name brand bread deals!
It doesn't always work out that my shopping day lines up with the bread delivery at The Dollar Tree. This past weekend, though, I was hitting a few stores after church and was thrilled to find a huge bread delivery at my local Dollar Tree. We live 30+ minutes from major shopping and sometimes I have to creatively multi-task on days that we "go to town."
I think I may have scared the staff when I brought up my loaded cart with 20 loaves. But hey, a good deal is a good deal!
What will I do with 20 loaves of bread? We'll probably go through a few loaves this week (we already had bread at home), so most of it will be put in the freezer. When I need to defrost a loaf I just set it on the counter the night before. It's usually perfect by morning.
In our family we can easily go through a loaf in one meal if we're having eggs for breakfast or sandwiches for lunch. Nothing goes to waste around here!
My quick tips to save money on bread:
*Call your local Dollar Tree and find out their bread delivery days.
*Stock up on bread and freeze loaves for later.
*Simply leave a frozen loaf out overnight and have a ready loaf in the morning!
*Of course, some families save money by making homemade bread in a bread machine. I haven't done that yet, but if you have please leave your tips.
SHARE: How many loaves of bread does your family go through in a week? What are ways you save money on bread?
Here are more articles to help you in affording the homeschool life!