Freezer Meals for the Slow Cooker

Why It's Taken Me So Long To Get Started
For years I've done time and money-savers like cooking meat once-a-month and freezing milk and bread. I've had it in my head that I needed to additionally tackle once-a-month freezer cooking with the slow cooker in mind. This way I could literally plop a healthy dinner in the slow cooker in the morning and it would be piping hot for us at dinner time. Voila! Slow cooker freezer meals were born!
It would be worth it to prepare the majority of our dinners in one afternoon as a family project and not have to think about it for a month!
How could I add in this *one more thing* to my busy world though? (Do you ever feel that way about stuff?)
We hadn't done a large once-a-month grocery shopping trip since I was still pregnant with Daniel, and he just turned a month old. We've winged it and eaten out a lot during my last weeks of pregnancy. I don't like to operate that way, but those last weeks of pregnancy are a huge survival time for me.
The day came last week to do our massive grocery shopping trip for the next 30 days. Despite my best efforts, I hadn't carved out the time to plan a month of freezer slow cooker meals. All last fall my good friend Jo Ann, who also helps me here on FHD, and I began dreaming up freezer cooking ideas together. I even snagged an extra refrigerator and upright freezer at a neighbor's yard sale over 5 months ago for $150, just with the intention of planning meals for the freezer and slow cooker.
The used freezer was only $50 and I paid $100 for the extra fridge. This makes for three refrigerators in our house and some days I swear we need a fourth!
Here I sat going over the family budget and preparing for another major shopping trip with no freezer cooking plan in place yet again. I decided then and there that I couldn't keep putting it off. If I was ever going to do large scale freezer cooking, I needed to jump in and start (much of this kind of encouragement comes from books like Jon Acuff's Start that I have running around in my head). It was now-or-never so I took an additional 30 minutes at the kitchen table with Pinterest and Evernote on my iPhone and went about the business of picking freezer meals while wildly updating my grocery list in the process.
With 30 minutes to plan I don't ask for much, right?
No guilt!
Life is complicated, I dare say. (And I can still play the "I just had a baby a few weeks ago" card.)
Considering Trim Healthy Mama
It's actually good that I didn't dive into freezer cooking for the slow cooker until now. My family and I have been on a food journey and honestly, we're still on it. Many of the slowcooker recipes that I've made or seen over the years involved a large bottle of BBQ sauce, full jar of some-kind-of jelly, or a bottle of Coke. I didn't want to go back down that road for the sake of convenience or in the name of savings.
I've made great strides to radically change the way our family eats for over a year now. Even with the healthy eating changes, I continued to struggle with my weight between pregnancies, long-term breastfeeding, and adding in the sitting I have to do on the fringe hours as a full-time work at home mom. I tried several different diets and programs until finally settling on Trim Healthy Mama last winter after majorly messing up my metabolism.
I've been on Trim Healthy Mama for nearly a year now and have lost 30 pounds. Mind you, I've been pregnant for nine months of the past year. I lost 20 pounds on THM right before officially being pregnant with Daniel Joel last Spring. I continued following THM about 1/2 the time during my pregnancy. I gained a total 0f 30 pounds; he was a 9 lb 14 oz baby. By the time Daniel was two weeks old, that 30 pounds was completely gone! Did I mention how much I love THM!!
I still have another 30 to 40 pounds that I'd like to lose slowly during 2015 on Trim Healthy Mama. I'm greatly encouraged and my only regret so far is I didn't start Trim Healthy Mama sooner!
A super easy Trim Healthy Mama slowcooker meal for Chicken Alfredo.
My Novice Freezer Cooking Goals
If I was going to tackle freezer cooking for the slow cooker I needed to do so in a way that worked well for my family. I had one major requirement. The meals I picked needed to be low-carb, high in healthy fats, and sugar free – or I at least needed to be able to adapt them as such. We don't have any gluten issues in our family at this time, but this would also make many of our meals gluten free.
I felt it was wise (I'm allowed a little wisdom, right?) to not overwhelm myself and try to pull together 25 different meals. I would pick twelve meals and freeze enough for us to have those twice. I planned this for over 5 weeks since I had the last week in January and all four weeks in February before I did a massive shopping trip again. Plus, there was one recipe that I already know is a favorite, the Chicken Alfredo from the Trim Healthy Mama book shown in the picture above. I was hoping to get 3 meals out of it to push me to 25 meals. By planning 25 meals this would give us 5 nights out of 7 of healthy slow cooker meals, plus a leftover night, and a breakfast-for-dinner night (which my husband loves cooking).
A Final Note
I've mentioned our once-a-month grocery shopping trips several times in this post. I'm going to share more about our shopping trips, including my current shopping list, budget, etc. along with pictures and videos in a "monthly large family grocery shopping report."
In the meantime though, for those of you with questions about OAMS I have a very old article from back when I only had $250-$400 a month to feed my growing family of seven that was featured on MoneySavingMom.com. Of course my budget, eating style, and ages of our children have greatly changed (hello healthy eating + teenagers!). There is still a lot of helpful and relevant information that you can glean from this article, especially if you have an extremely small budget with a growing family.
Next I'll share my Freezer Cooking Report on how we successfully made freezer meals for the slowcooker that are gluten-free, sugar-free, low-carb, and all Trim Healthy Mama inspired! In the meantime, let me know if you mix in any freezer cooking or slow cooking. Share your tips, thoughts, and questions in the comments below.
UPDATE! Here's Part Two about My First Attempt at Freezer Meals for the Slowcooker + VIDEO Included
FREE MEGA FREEZER MEALS PLANNING PACK – 2018 UPDATE
Well friend, fast forward several years and I now know a lot about freezer cooking and making freezer meals. In fact, I share many of my freezer cooking days and freezer meal recipes here on the blog and YouTube. Go ahead an sign up for my Free Mega Freezer Meals Planning Pack and I'll share with you all I've been learning over these journey of over 3 years!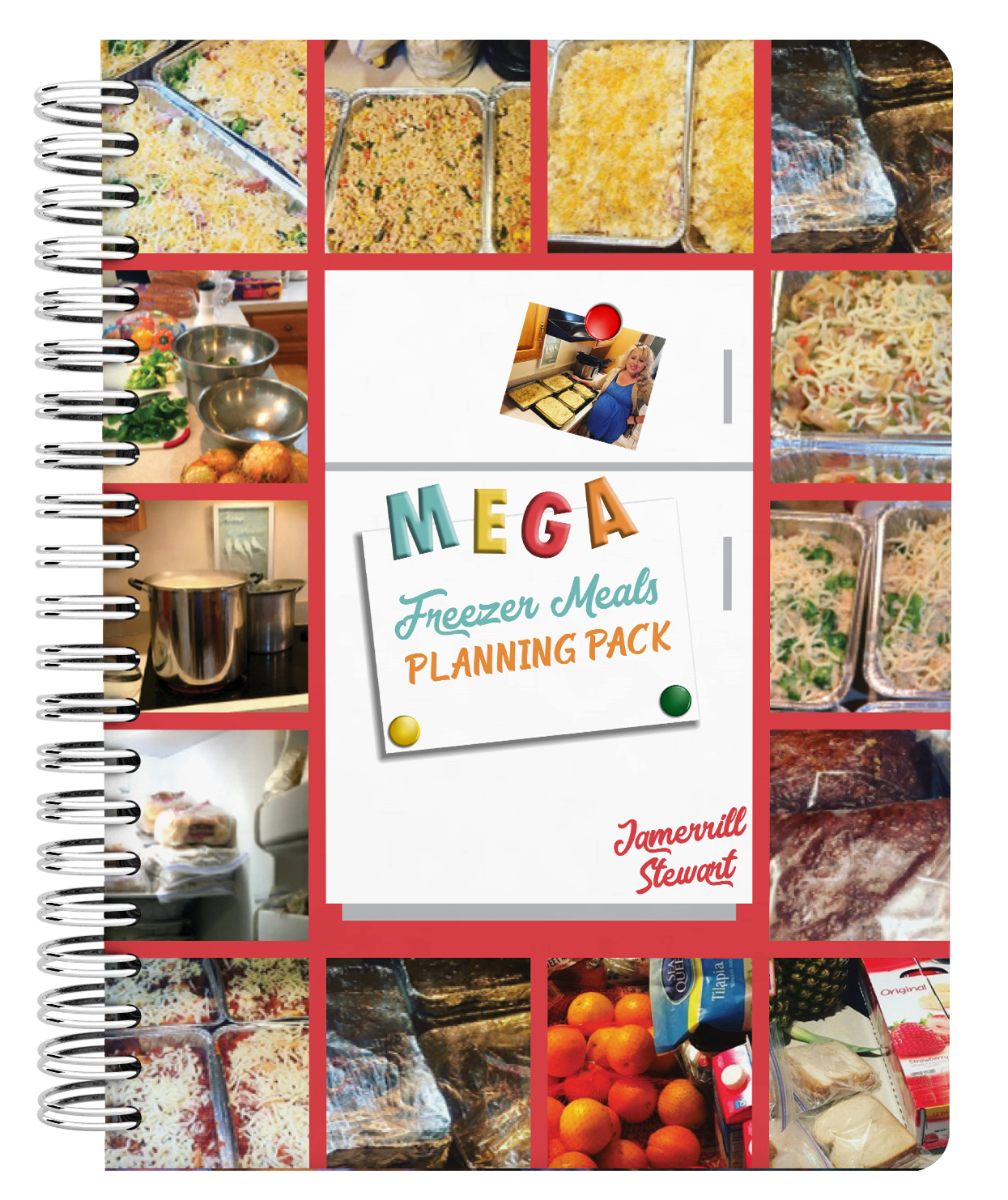 Sign up for the FREE MEGA FREEZER MEALS PLANNING PACK HERE!