ORGANIZED LARGE FAMILY FREEZER MEALS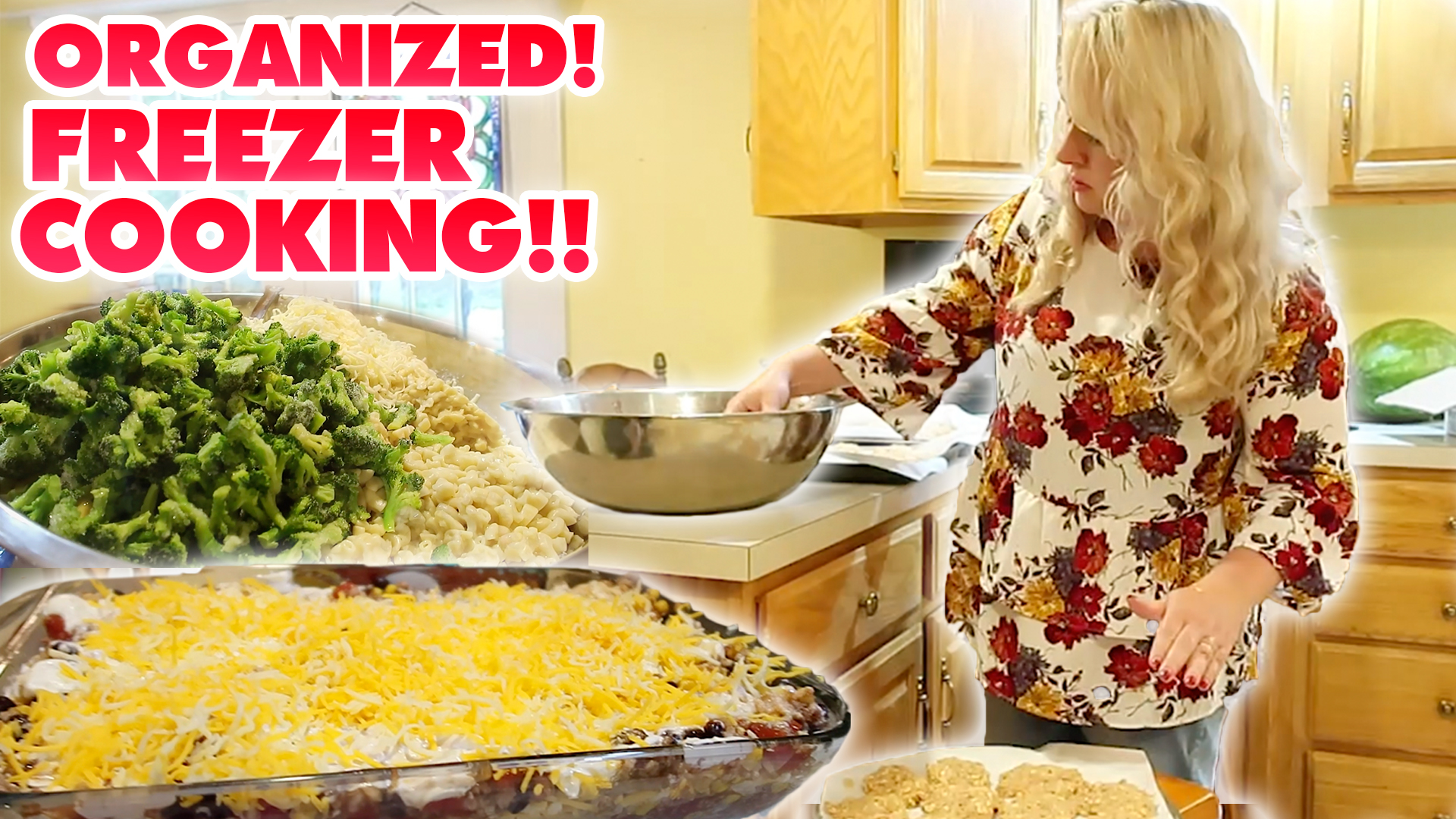 In today's large family freezer cooking vlog I make 45 organized large family freezer meals in just under 7 hours from my large family freezer meals pack two here.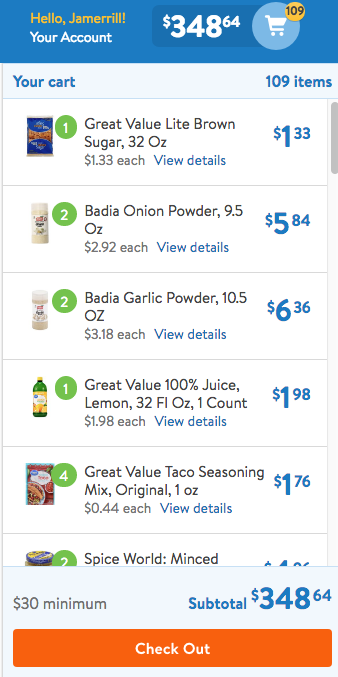 For all of the freezer meal food required, I came in around $348 with Walmart online ordering and pickup. Of course, prices vary depending on location. You can also cut down on cost by using items you already have on hand or find on sale. I made right around 45 freezer meals which I'll use during tons of *real life times* over the next 4-8 weeks.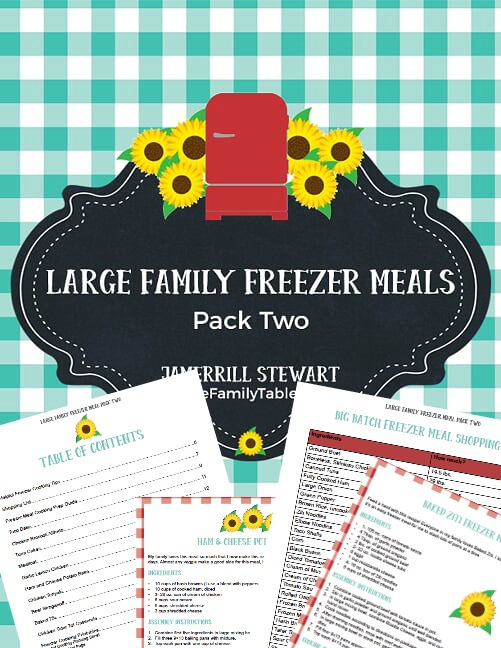 Here's the list of 45 organized freezer meals I made on this freezer cooking day. The *best part* is by using the directions in my Large Family Freezer Meals Pack Two I was able to make all of these meals (45 total!) in just under 7 hours – woot!
Taco Bake Freezer Meal – make 4+ pans of this family favorite! Serve with corn and salad!
Chicken Broccoli Alfredo Noodle Bake – SEVEN, yes I said seven pans of this glorious Chicken Broccoli Alfredo Noodle bake. This goes with any side or no side items at all.
Tuna Cakes Freezer Meal – have two to three dozen (depending on your patty size) of this handy meal that can be reheated several ways!
Slow Cooker Meat Loaf – get two to three meatloaves depending on your loaf size. This is so good with brown rice and steamed veggies.
Garlic & Lemon Chicken Slow Cooker Freezer Meal – *favorite alert, favorite alert!* This is a super healthy slow cooker freezer meal that is a family favorite around here!
Ham & Cheese Potato Bake – you'll get three cheesy, creamy oven bakes with this one.
Slow Cooker Chicken Teriyaki – serve this hot dish over steamed rice and you're ready to go!
Beef Stroganoff Freezer Meal – four large pans full, super great with sausage, too!
Baked Ziti Oven Bake – Baked Ziti is a hearty meal that is sure to please. Make 4+ pans for your freezer.
Chicken Tater Tot Casserole – make four pans of this yummy goodness. Serve with applesauce, carrot sticks or other favorite sides.
Click here to watch the full 45 ORGANIZED LARGE FAMILY FREEZER MEALS IN 7 HOURS vlog!