April Fool's Day is the perfect opportunity to be silly and goofy with your kids. If you are looking for some hilarious, yet harmless, pranks to play on your kids, or for some pranks that your kids can play on their friends or family members, this list of April Fool's Day Jokes for Kids is sure to give you some good ideas.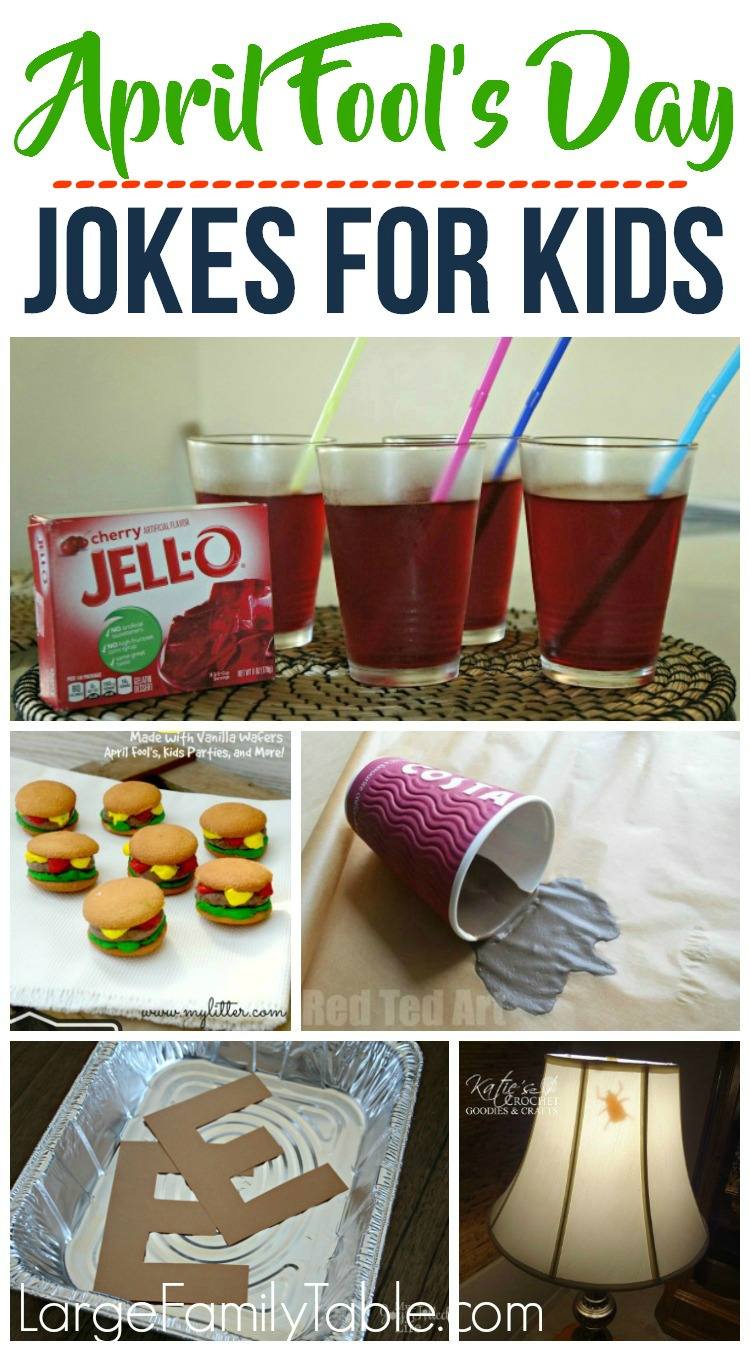 April Fool's Day Jokes for Kids
Candy in a Fruit Can from Come Together Kids
Your kids will be pretty excited when they open up their can of fruit cocktail at lunch to find it full of candy. I'm pretty sure they will think you are one cool mom (or dad).
Ketchup & Mustard Bottle Trick from All For the Boys
The 'ole ketchup and mustard bottle trick where the person in your line of fire thinks they are going to get squirted with red and yellow condiments. But, only a red and yellow strand of yarn comes out. Learn how to make your own trick bottles from this post.
Dessert Burgers from My Litter
This is a tasty trick. These may look like slider burgers from afar, but they are really a sweet treat. I don't think anyone will be too disappointed if they fall for this trick.
Fake Bug Prank from Katie's Crochet Goodies
This might not be a good joke to play on someone that really has a fear of bugs, so choose your 'victim' wisely when pulling this prank.
Serve a pan of brown E's to your family from My Joy-Filled Life
Trick your family into thinking you are serving them a yummy pan of brownies, when what they are really getting are browns E's.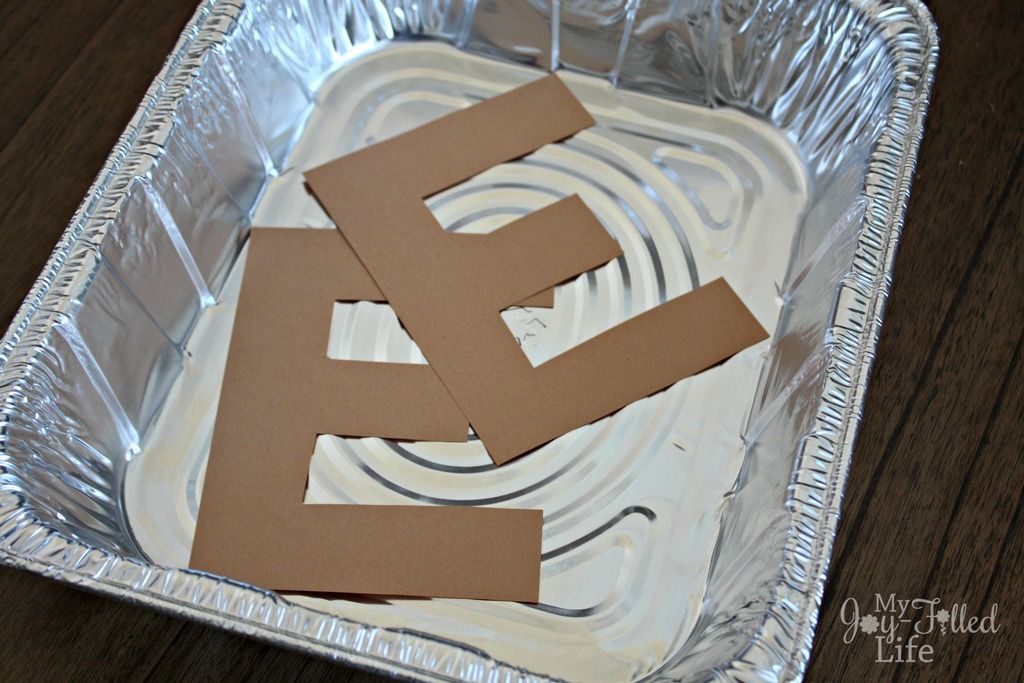 Fake Chicken and Baked Beans from 123 Homeschool 4 Me
This chicken and bean meal looks pretty real, but you'll soon find out upon your first bite that it is dessert rather than dinner!
Googly Eye Prank from Be Different Act Normal
Put googly eyes on everything in your fridge, cupboard, or pantry. When your kids go to get breakfast in the morning, everything will be staring at them!
Frozen Cereal from Kids Activities Blog
If you know someone who usually has cereal for breakfast, freeze a bowl of their cereal (with milk) the night before and serve it up to them in the morning.
Remote Control Trick from Pen and Paper Flowers
Cover the sensor on the television remote with a small piece of tape and sit back and watch as one of your family members struggles to get the television to turn on.
Popcorn Joke from Close to Home
Your family member or friend will think they are plunging their hand into a big 'ole bowl of popcorn, only to get denied by the saran wrap you covered the bowl with.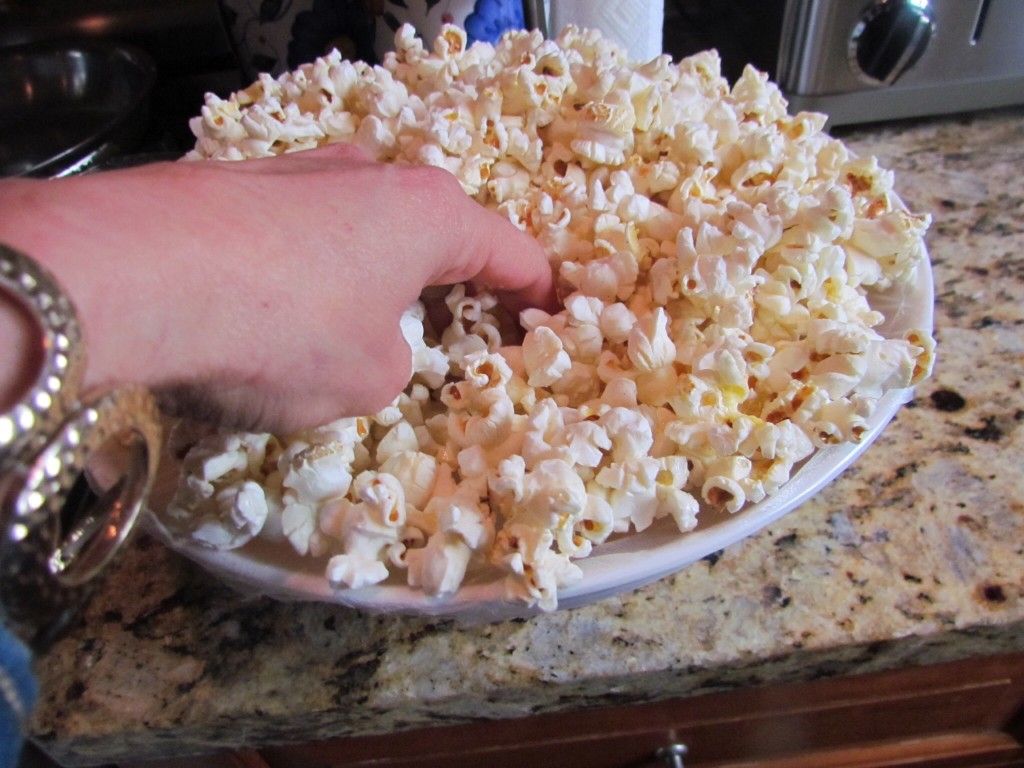 Meatloaf and Mashed Potato Cupcakes from Bake at 350
Have cupcakes for dinner and mashed potatoes for dessert with this cute idea. Or is it the other way around?
Bubble Wrap Trick from Make It & Love It
Put some bubble wrap under a doormat, bathmat, throw rug, or area rug and wait until someone comes strolling in.
Nail Polish Spill Prank from Lanie Buck
This is a good one for kids to play on parents. What parent wouldn't freak out to find nail polished spilled on the carpet?
Jelly Bean Joke from What's Cooking with Kids?
If you have an ice dispenser in the door of your freezer, this would be a fun joke to play on your kids. It would be a nice surprise to get a glass full of jelly beans instead of ice. Unless you are super thirsty.
Juice Prank from Honey & Lime
With this clever trick, your child will think they are going to take a big swig of juice, but what they will really get is a whole lot of nothing, because it's Jell-o!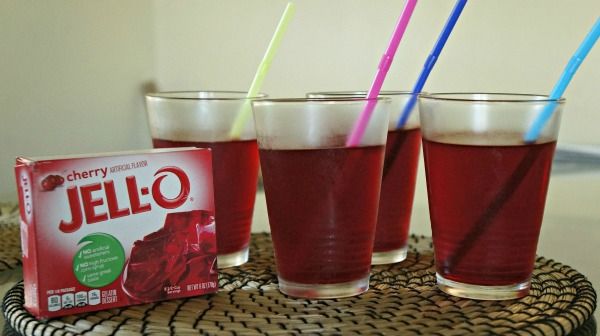 Fake Dog Poop from Kids' Craft Room
This joke might not be for everyone. But let me tell you, this stuff looks pretty darn real!
Balloon Explosion from A Subtle Revelry
Strategically place balloons on the back of a door and tacks on the wall so that when someone opens the door, they will be in for a loud surprise.
Mixed Up Dinner from The Stay at Home Chef
Confuse your family's taste buds when you serve a meatloaf made out of rice krispies, fries made out of apple slices, and cupcakes out of meatloaf.
Candy Jokes from The Decorated Cookie
Have a little fun with your kids by switching out their candy with vegetables!
Spilled Coffee Prank from Red Ted Art
This is a classic joke. And this post will tell you how to make it.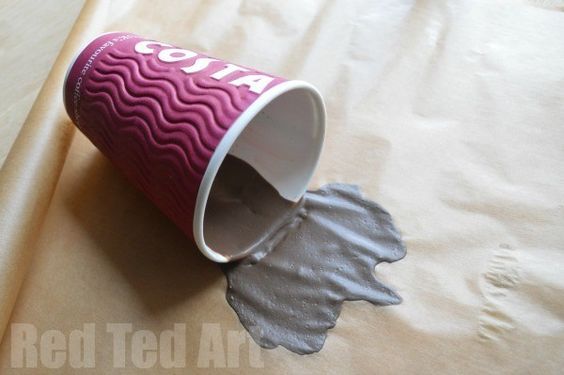 And for extra fun, if you're looking for a silly April Fool's Day Recipe for Kids check out this realistic looking April Fool's Pot Pie!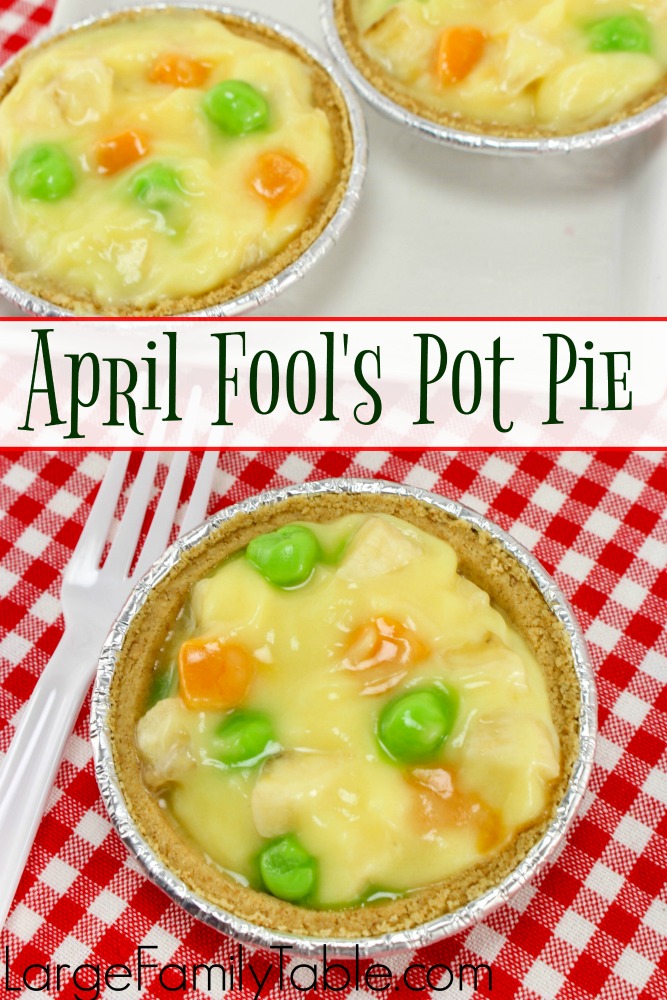 April Fool's Day Jokes for Kids on Pinterest
Don't miss the April Fool's Day Jokes for Kids board on Pinterest!