Not only is slime a fun craft for kids, but it's also an amazing science experience for kids. In this Fall Slime Recipe, they get to learn first hand about chemistry. It can be used as a stress reliever or a tool for fidgety kids.
With just a few simple ingredients, you and your kids can mix up a batch (or two) of this beautiful fall slime recipe that mimics the colors of autumn leaves. Your kids will have a blast mixing, stretching, and playing with this sparkly fall slime.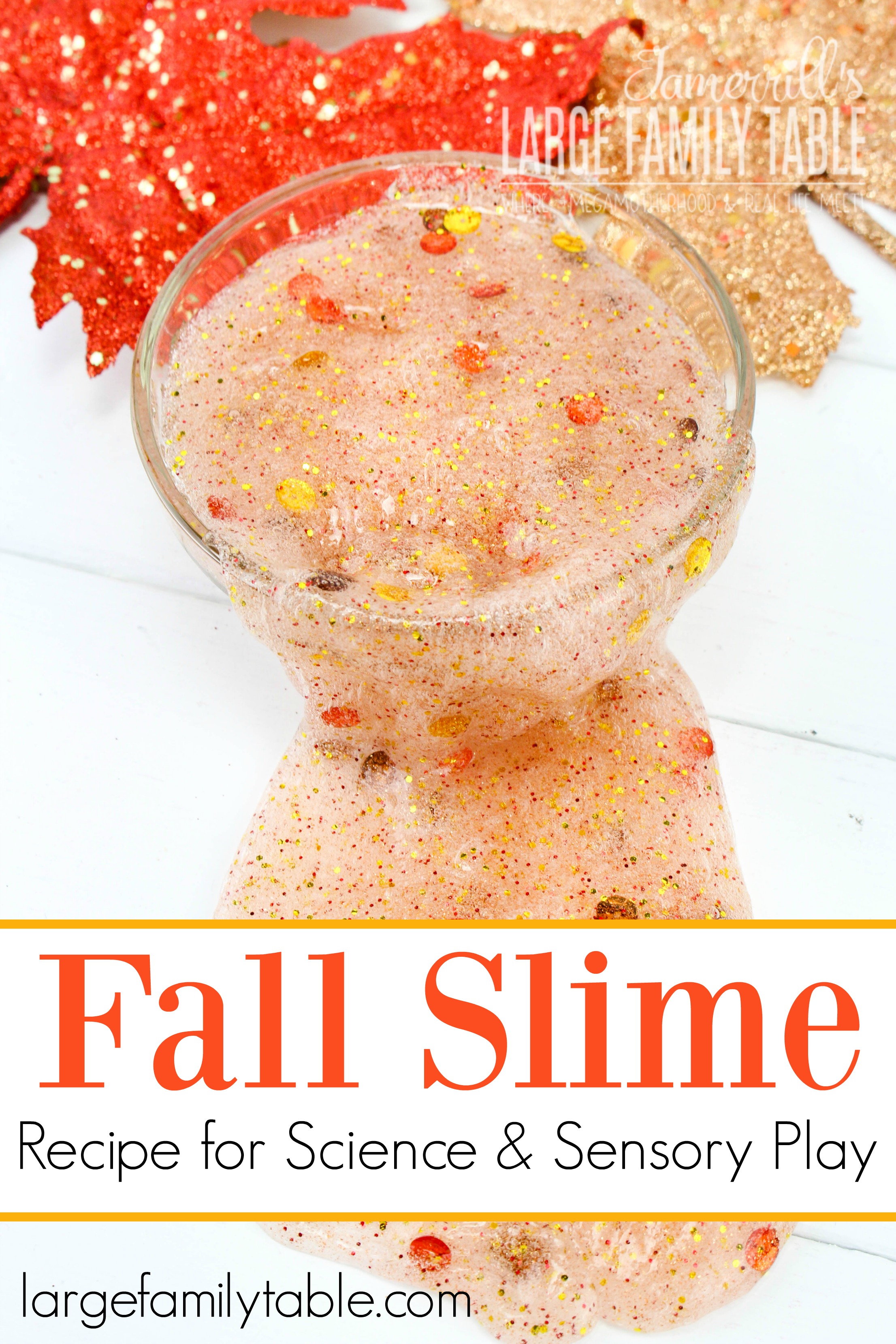 Fall Slime Recipe
This beautiful, glittery slime is perfect for autumn. Whether you're looking for an autumn craft to do with your kids or you're looking for something fun to add to your Thanksgiving kids' table, slime is sure to engage and entertain kids of all ages.
What's Needed
5 oz bottle of Clear Elmer's Glue

½ Cup Water

½ Tsp Baking Soda

2 Tbsp Saline Solution

Red, Yellow, Orange Glitter

Fall Sequins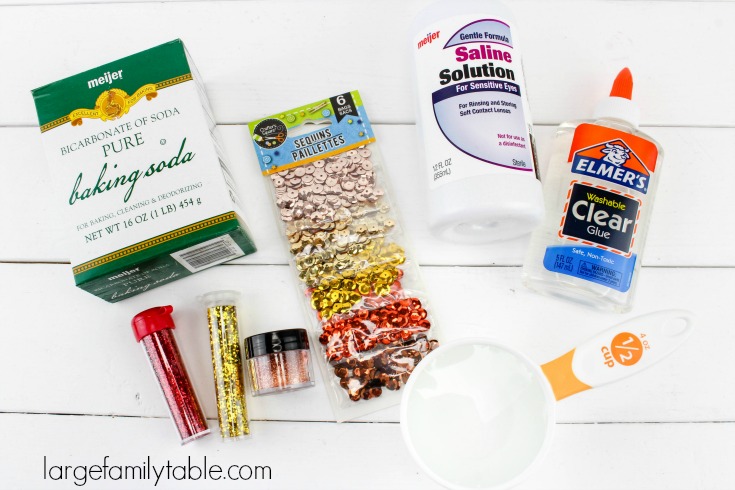 Directions
In a mixing bowl, add the glue and water, mix well. Then mix in the glitter and sequins.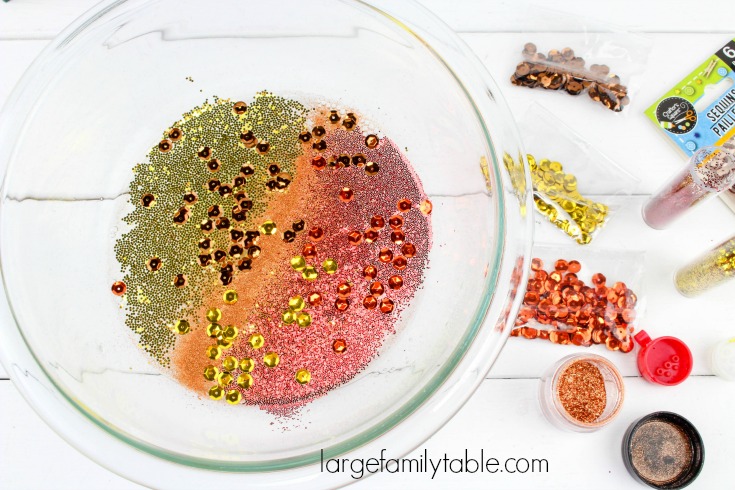 Next, add the baking soda and mix. Then add the Saline Solution and mix up quickly. It will start to form into a slime very fast.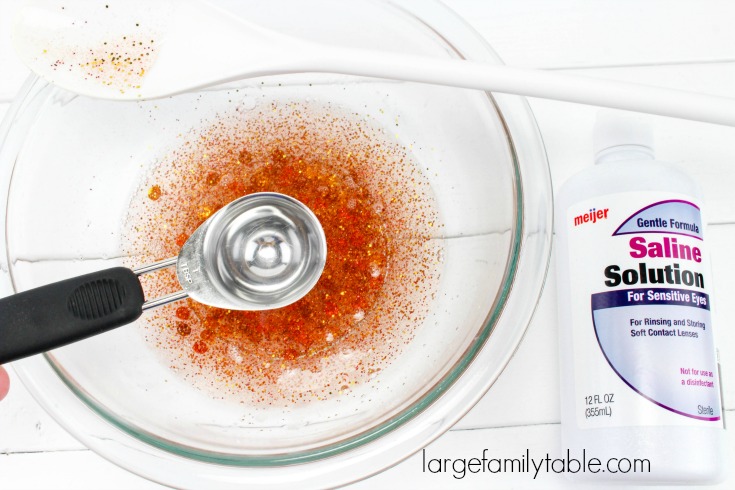 Continue to mix until all the saline solution is incorporated. Take out and if it's sticking to your hands then add a little bit more saline solution and mix with your hands.
Don't add too much saline though because as it sits for about a day it'll get stiffer.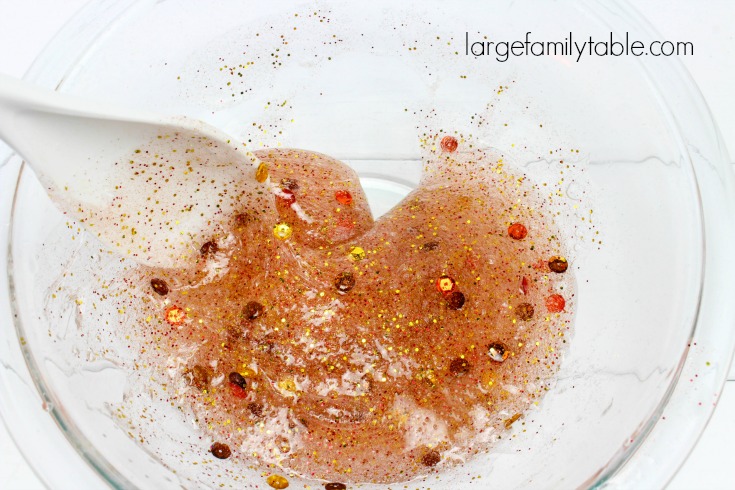 Have fun playing with your Fall Slime!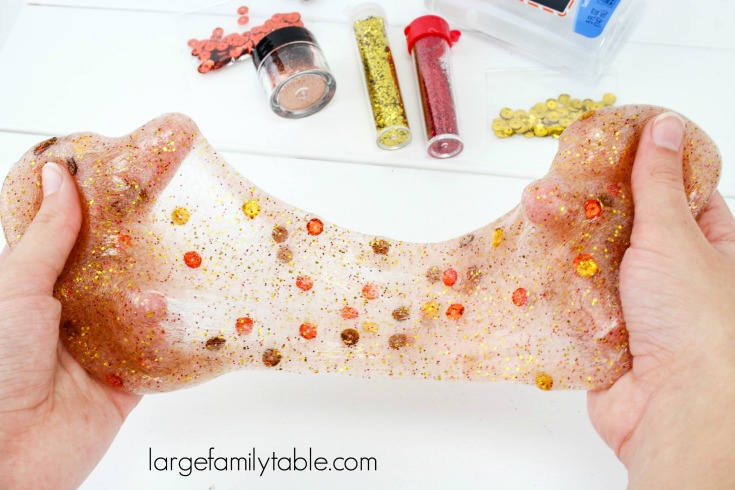 What a fun craft to do with the kids this fall! Older kids can probably mix it up on their own. Little ones will need some assistance. Perfect for bringing siblings together for a fun craft project.