7 Sanity Saving Hacks to Help Real Moms Get Dinner on the Table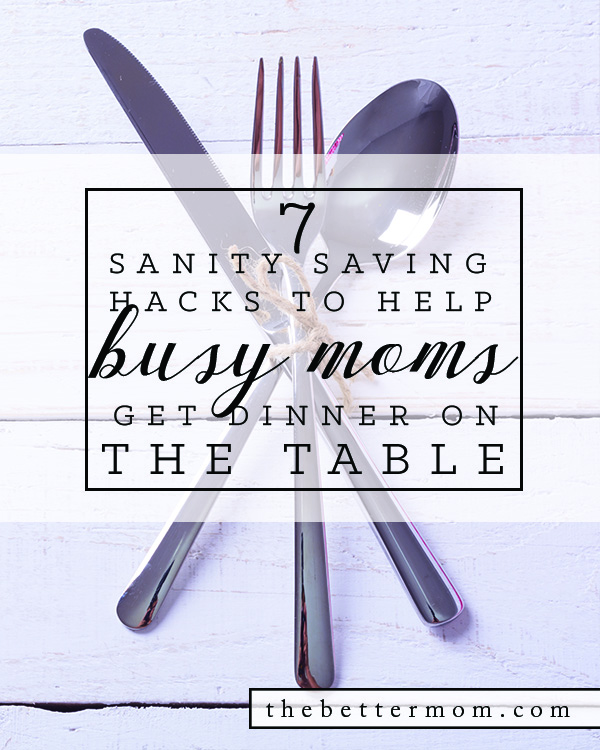 And We Have To Feed All These People, Too?
Dinner time is a busy time in any family home. It's a time to come together after the day to reconnect and share the adventures and challenges from the hours gone by. I know far too well the various dilemmas that real moms face to get dinner on the table every. single. night. Plus for seasons when your family is involved in sports, extra lessons, and outside ministry commitments, those peaceful moments at the family dinner table can be few and far between some weeks.
That's why I wanted to share from my years of experience feeding my growing family of nine. Today I'm sharing these 7 Sanity Saving Hacks for Busy Moms to Get Dinner on the Table on The Better Mom. I hope they will be helpful for you!
My Slow Cooker Recipes & Vlogs
All Big Family Recipes (including Beans, Rice, and Cornbread 🙂
Everything Trim Healthy Mama my tips and slow and steady journey
Every Weekly Grocery Shopping Haul and my full list of Once a Month Grocery Shopping Hauls (lots!)
And finally everything in My Kitchen – updated weekly
Don't forget to subscribe to The Encouraging Homeschool Mom Newsletter where you'll get my latest helps, tips, and encouraging resources, straight from my heart to yours! <3