You know I like to fill my freezer with meals and fast yet healthy breakfast options. What about lunch? Yes, these people want to eat between breakfast and dinner. Who knew?Why do they always want to eat? It's of no consequence because I do freezer lunch items too! Join me for some tasty recipes you're whole family will love! You will love grabbing these lunch freezer meals to save time and effort!
**Use special promo code HELLO20 to take 20% off your first order in the shop including the SUPER MEGA ULTIMATE Large Family Freezer Meals Bundle here!**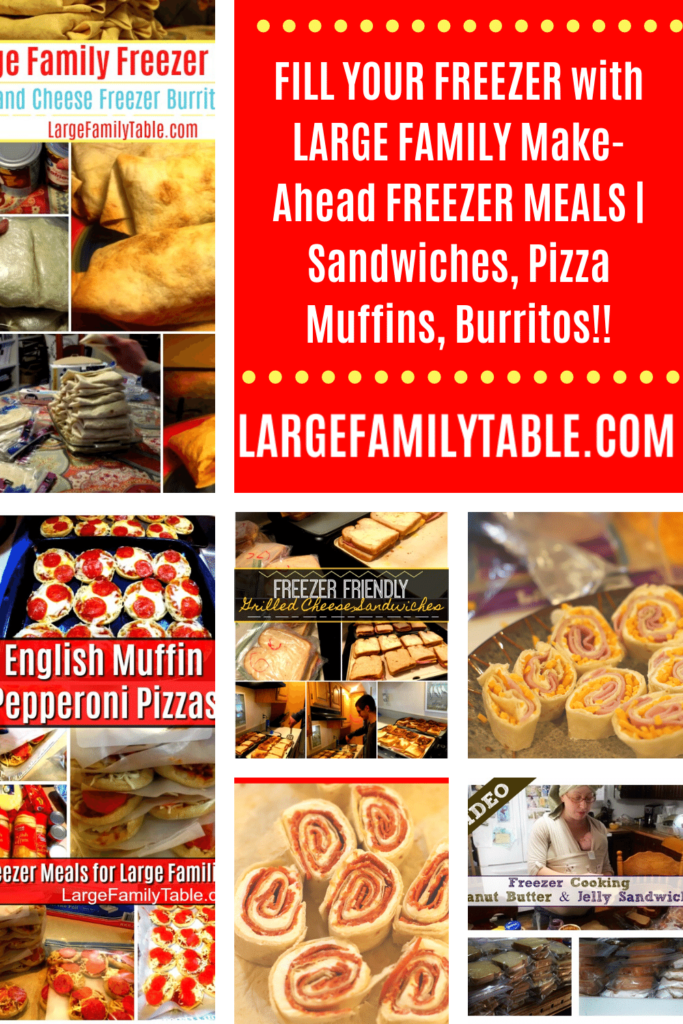 Our Lunch Freezer Meals!
What do you get when you mix english muffins, pizza sauce, cheese, and pepperoni? English Muffin Pepperoni Pizzas, of course! Take them out of the freezer the night before then pop them in the oven to bake and brown. This lunch freezer meal is always a hit in my house!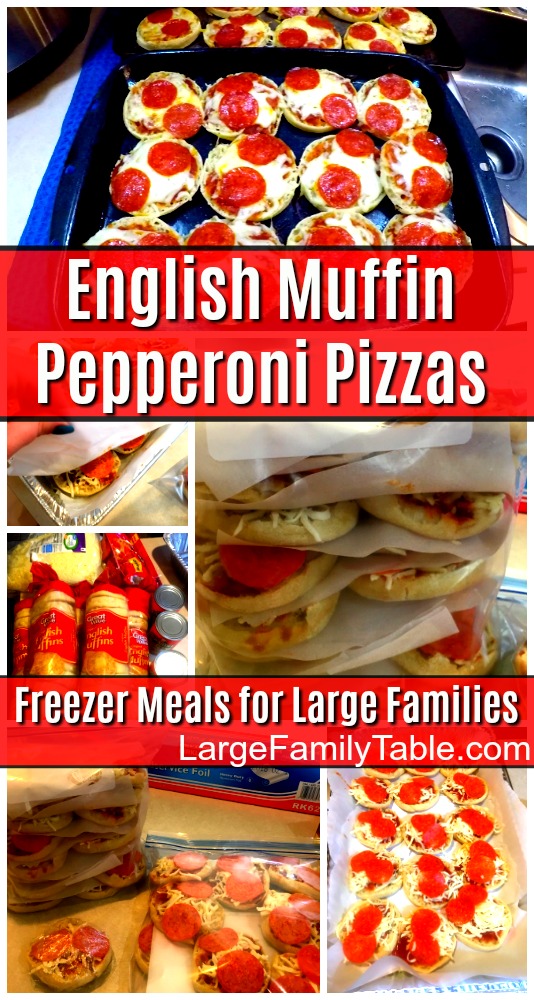 Looking for a super frugal lunch that is sure to delight young and old? Corn dog muffins will fit the bill. If you're family loves cornbread as much as mine then you will have a winner on your hands with this lunch freezer meal! Add some munchy snacks and you have a meal fit for royalty or a large family. EIther will work!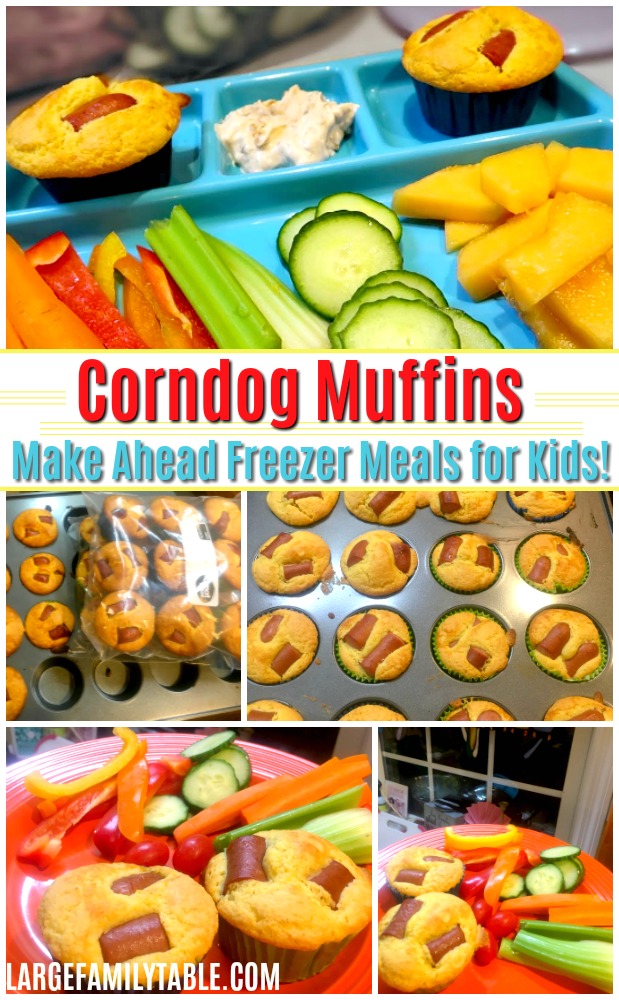 Ham and cheese pinwheels are one of those meals that you can't believe how delicious these are as well as easy. It's one of those recipes where you wonder why you haven't made it before today. Got a different lunch meat than ham in your fridge? This recipe is good with whatever you have on hand.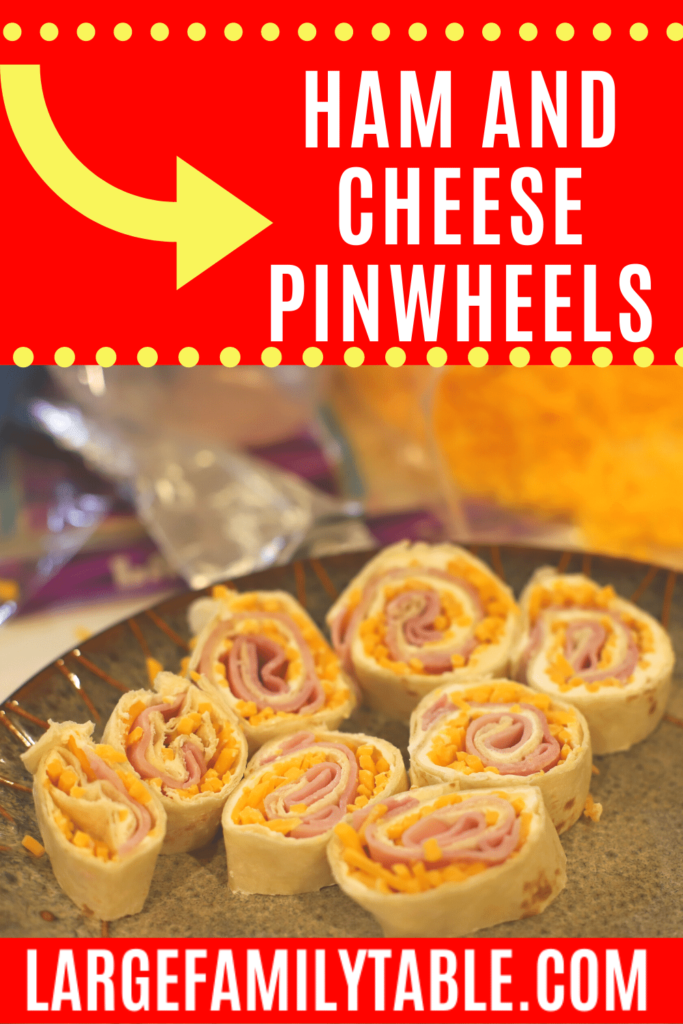 Sometimes you want a pizza dish but without the pizza. That will make sense to you when you hear about these pepperoni and cheese pinwheels. It's similar to the ham and cheese ones above but with mozzarella cheese and the ever delicious pepperoni instead of lunch meat. Is there anything more delicious than pepperoni? Oh! Bacon! Bacon is more delicious than pepperoni. It's really the most delicious meat on the planet. Yes and amen!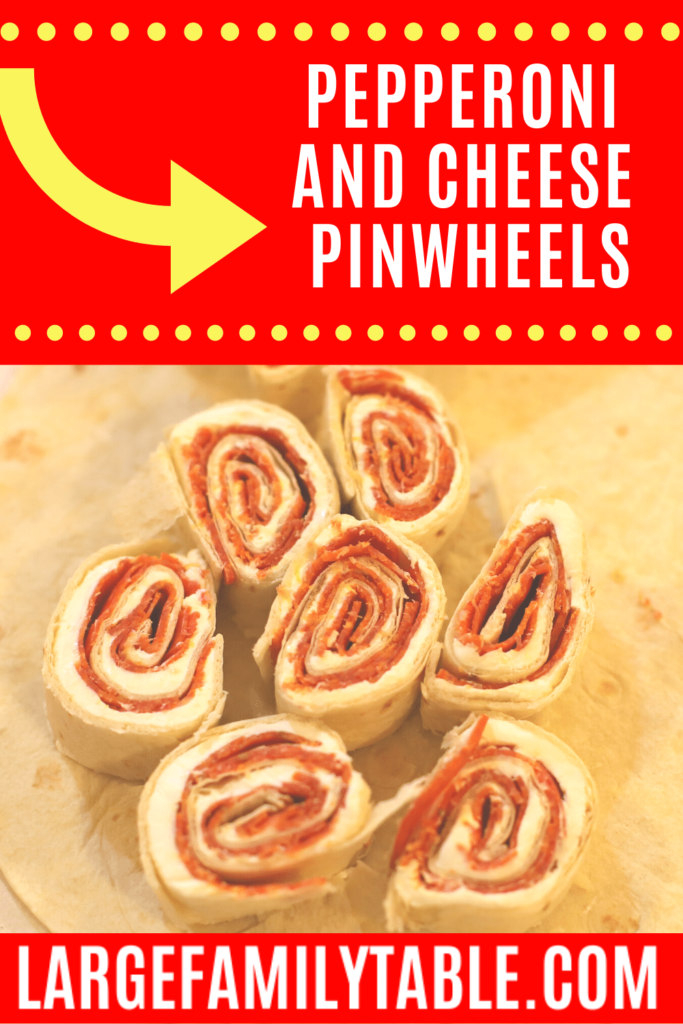 Maybe you have a hankering for Mexican but it's not Taco Tuesday. Who has time to get all the taco fixings ready for lunch? These bean and cheese burritos will hit the spot. Add the usual condiments of sour cream and guacamole if you have it and lunch is done! Did you know if you don't have any sour cream in the house, you can substitute plain greek yogurt.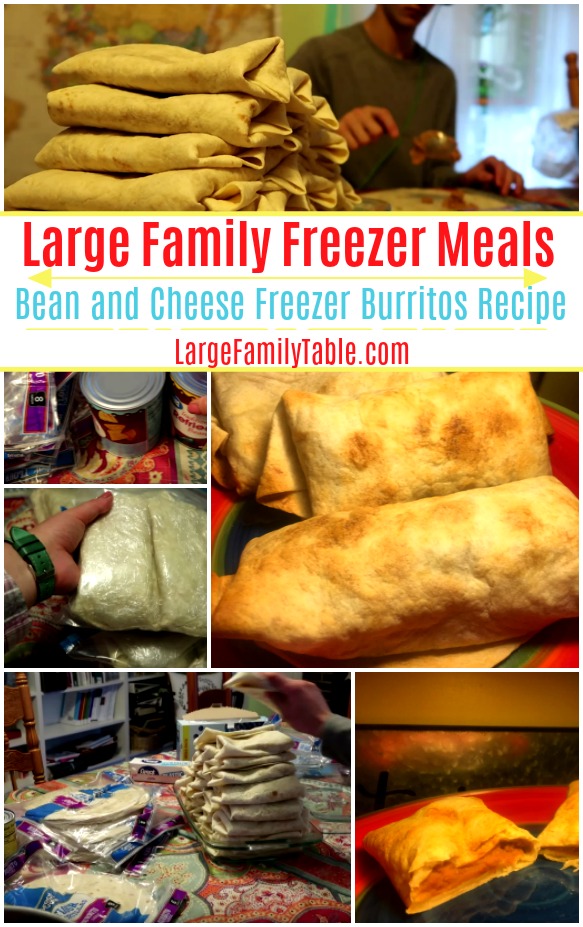 Don't you just love grilled cheese? Well, prepare a whole bunch in advance to make it easier to cook later. Making a sandwich for each person in a large family can take a long time. This way, everyone gets to eat at once. That's a win in my book!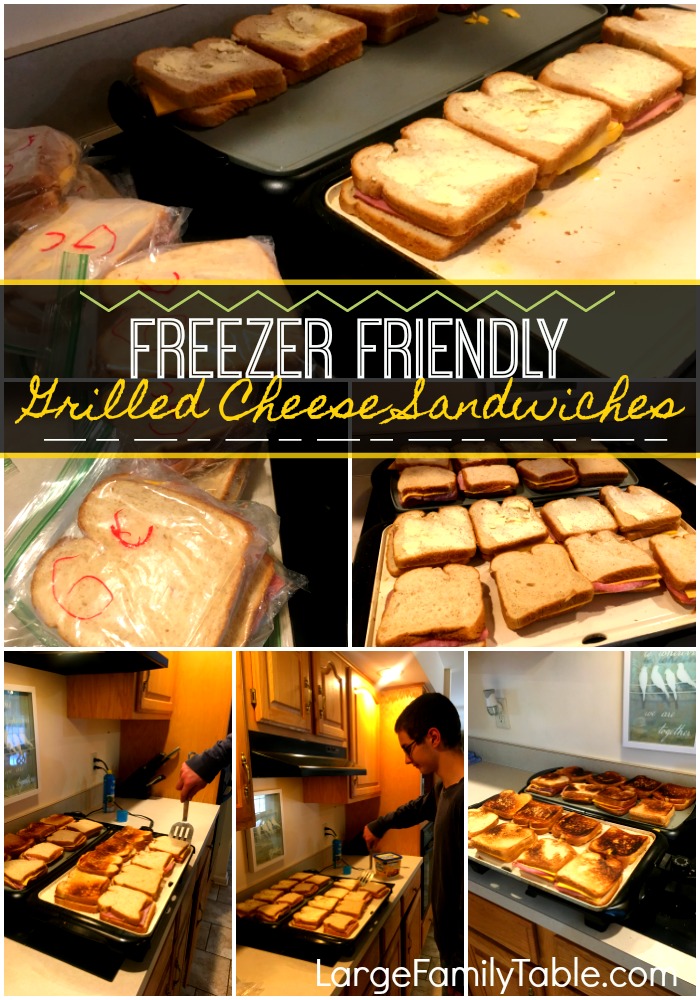 Peanut butter and jelly have to be the perfect lunch food. You got carbs, protein, and deliciousness all in one sandwich. Little people need all of those things to continue playing and learning for the afternoon. Preparing them beforehand and placing them in the freezer will make meal prep easy on a tired mama who has been out doing forest exploration with her brood.
Freezer Peanut Butter & Jelly Sandwiches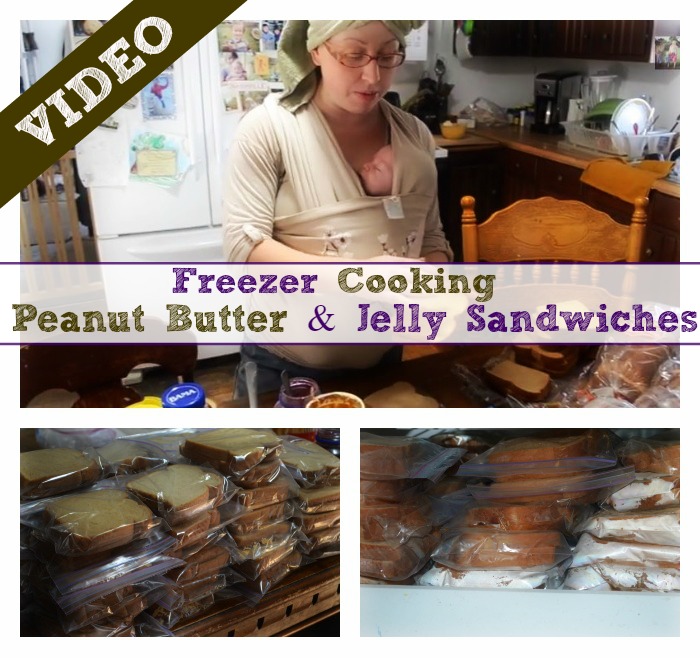 See what all these recipes look like in action in my fun Youtube video?