Freezer Cooking Day
Join me live in my now yellow kitchen for an inside look at my latest large family freezer cooking day. I was cooking all the meals from my large family freezer meals pack two during this late evening freezer cooking session.
When I went live on YouTube to share about my current freezer cooking day we also chit chat about all kinds of things, but still manage to circle back to having a large family freezer meals Q&A. It was great fun and I think we'll do more YouTube Live videos in the future!
Click here to watch the full Freezer Cooking Day & Large Family Freezer Meals Q&A! LIVE IN MY KITCHEN!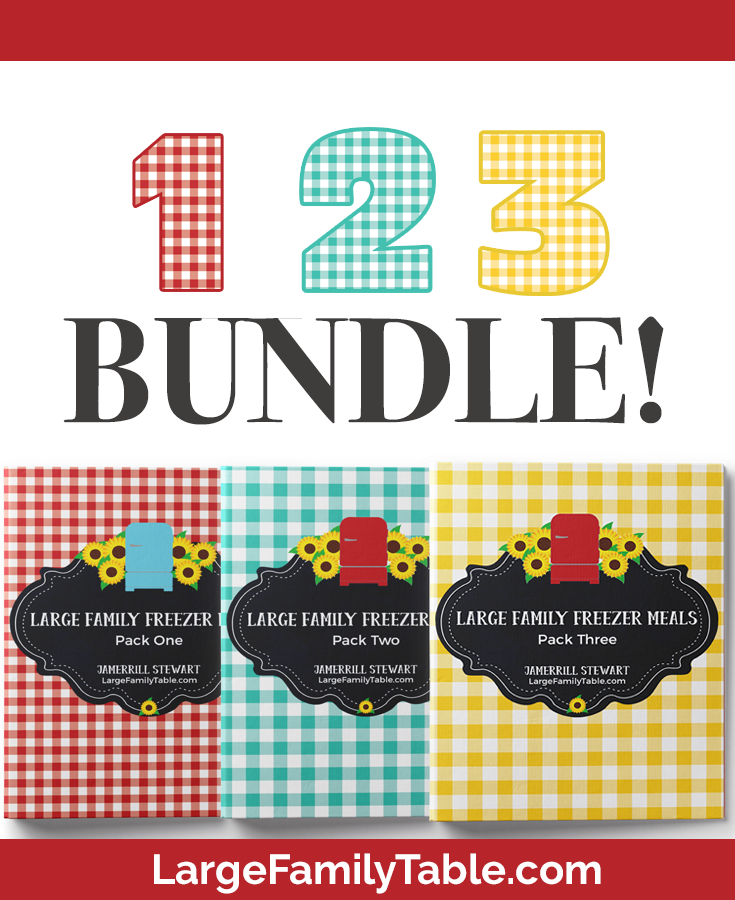 Don't miss the Large Family Freezer Meals Bundle for the best value of large family freezer meals packs 1, 2, and 3!