Large Family Gluten-Free Freezer Meals
Don't forget to check out the new large family gluten-free freezer meals pack in the limited time discounted large family freezer meals collection!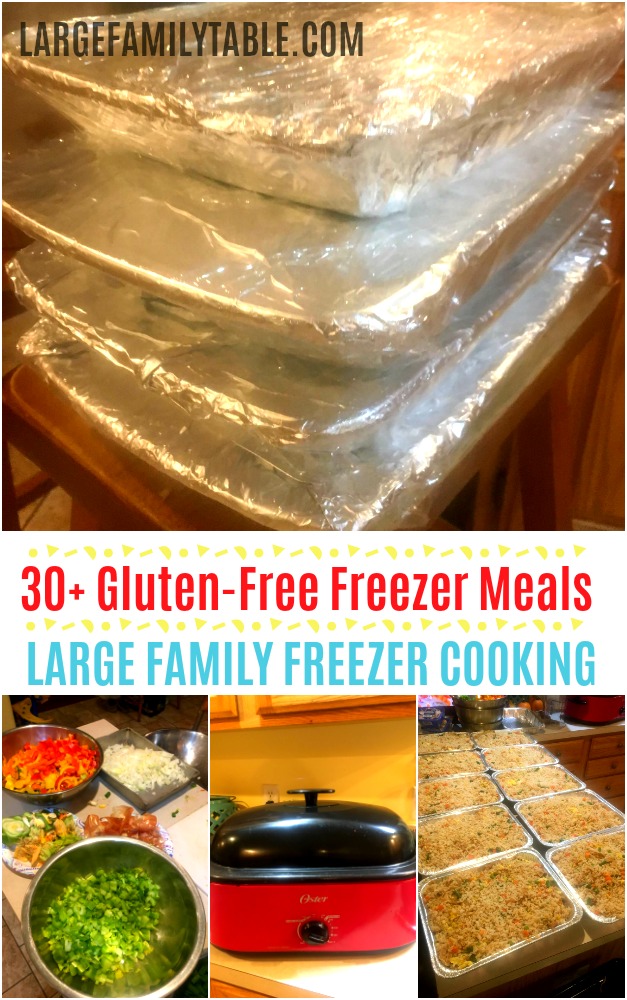 Even since I came out with the Large Family Freezer Meal Collection a few months ago, I have been asked by several moms to come out with a Gluten-Free edition pack.
I'm happy to say that last weekend I went to Aldi to load up on *most* of what I needed to make right about 35 large family gluten-free freezer meals from the new Gluten-Free Edition Freezer Meals Pack from the limited time discounted Large Family Freezer Meals Collection. I didn't need to buy ground beef since I have that in the freezer. I was able to buy most other freezer meal supplies at Aldi.
Several YouTube viewers told me today that they believe a few of my items in my Aldi Freezer Meal Grocer Haul are not truely Gluten-Free such as the oats I bought (for example you will need to make sure your oats are certified Gluten-Free). As I mentioned in both that freezer meals grocery haul and in today's freezer meal video, you will need to do your product research and make sure the items you purchase are Gluten-Free. I did the best I could for my first Gluten-Free grocery shopping attempt. It's a tricky, tricky, undertaking and I feel for my close friends with Celiatic Disease.
That being said I've heard from several moms who use and adapt many of the Large Family Table recipes often to feed meet their large family's Gluten-Free needs. The 10 Gluten-Free recipes featured in freezer meal pack 6 can all be made Gluten-Free when you do your speciality shopping.
If you are like me and not Gluten-Free yourself, but are trying to freezer cook and share freezer meals with your Gluten-Free friends, you must be careful of not cross-contaninating the food you are preparing. Take some time to Google and read up on properly prepping and cooking Gluten-Free foods in your kitchen.
If your family is Gluten-Free then you are well aware of all that goes into prepping and serving your Gluten-Free meals. I hope that having these meals in your freezer will be helpful for your family!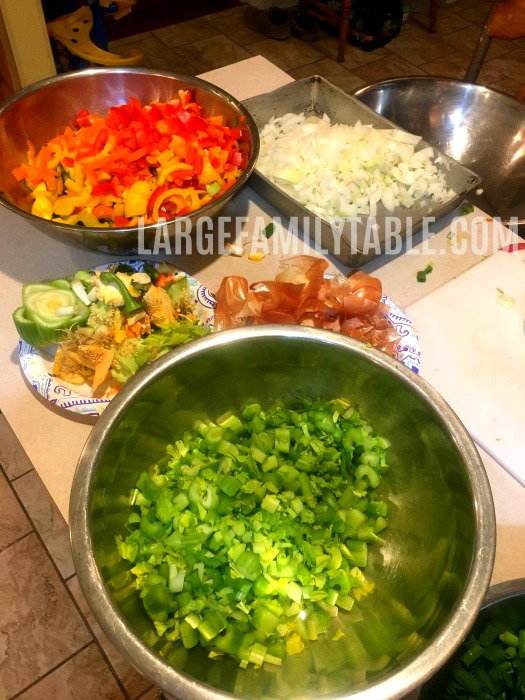 On this freezer cooking day I made the following Gluten-Free freezer meals:
3 dozen Parm Turkey Burgers,
4 bags of Chicken Teriyaki,
Big batch of Vegetable Beef Soup,
8 – 9×13 pans of Burrito Pie,
2 bags of Rosemary Garlic Chicken,
TEN pans of Chicken Fried Rice (I was using up some smaller freezer meal pans. Otherwise this would make 5-7 9×13 pans),
4 pans of Shepherd's Pie,
4 bags of Chicken Parmesan,
5 loaves of BBQ Meatloaf,
and 3 bags of Chicken Fajitas.
You can see all the freezer meal recipes including the big batch grocery shopping lists, big batch cooking guides and more here in the large family freezer meals collection.
You will receive the following in the Large Family Freezer Meals Collection:
Large Family Freezer Meals Packs 1, 2, 3, 4, 5, and 6!
Helpful Freezer Cooking Tips & Tricks
Freezer Meals Shopping List specific for each pack
Big Batch Freezer Meal Prep Guide specific for each pack
10 Large Family Recipes to make over 30 freezer meals (the entire collection over 60 recipes and over 180+ freezer meals!!!)
Freezer Cooking Planning Sheets
Freezer Inventory Printables
Freezer Meal Labels
Meal Planning Calendar Pages
4, 5, 6 SPECIAL BONUS: Single Large Family Freezer Meals Packs with packs 4, 5, 6 (YES! Now we've added a special bonus single large family freezer meals pack with the single edition recipes as well!)

Meal Prep over 30 Gluten-Free Freezer Meals with Me!
Today on YouTube I'm meal prepping and making over 30 Gluten-Free Freezer Meals you can watch here!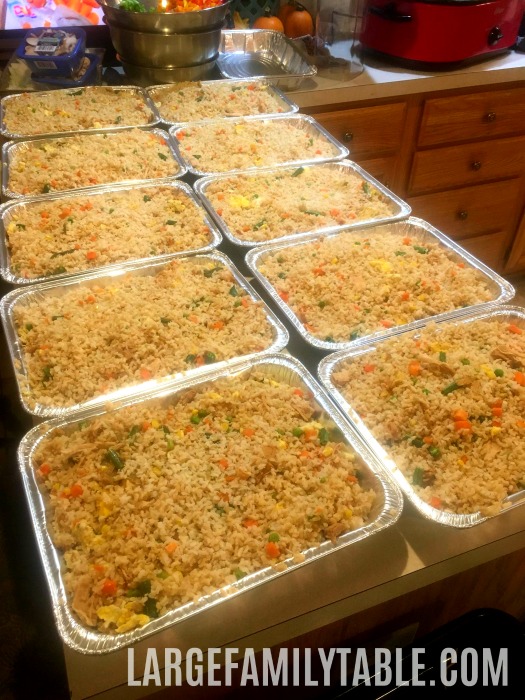 LARGE FAMILY FREEZER MEALS COLLECTION
DON'T MISS the new large family freezer meals collection that's currently $54 off! Snag large family freezer meals packs 1, 2, 3, 4, 5, and 6 now through 11/19/18 for only $35 ($85+ value!).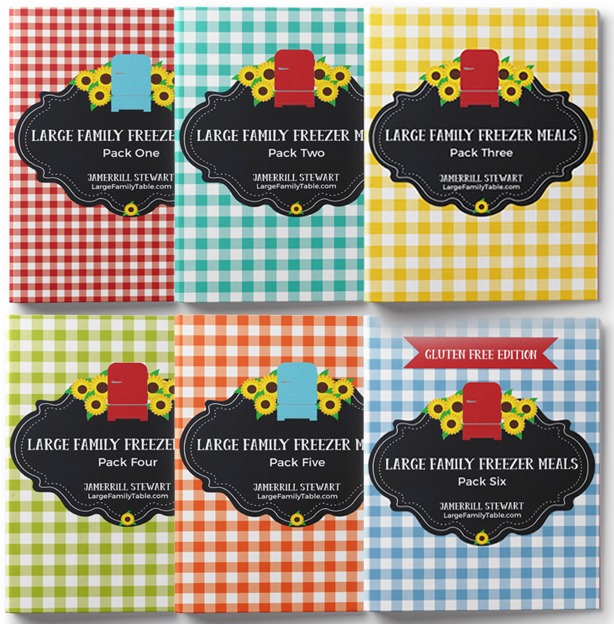 The brand new Gluten-Free Edition is included as pack 6 in the large family freezer meals collection – yay!