The end of Summer is here and back to school is just around the corner! We're all looking to enjoy these last rays of sun and fun with our family. Here are 10 Large Family Recipes to Make in August to help you feed all of your people!
****Use special promo code HELLO20 to take 20% off the entire meal time sanity-saving MASSIVE MEGA 40+ Product Bundle which includes the best-selling Large Family Freezer Meal Packs 1-15 + so much more!!****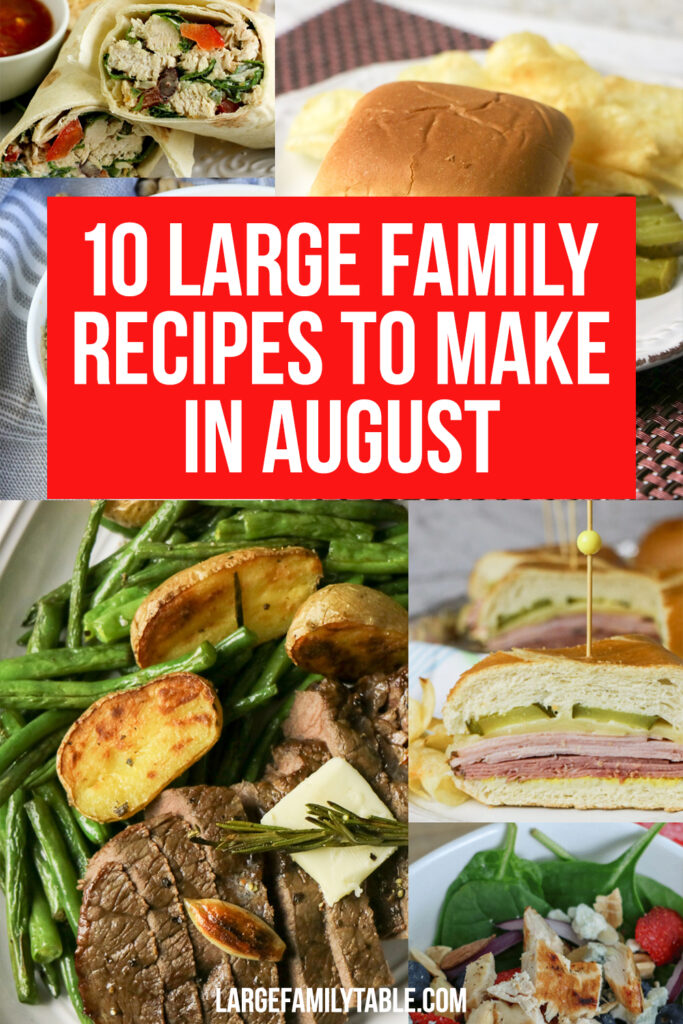 10 Large Family Recipes to Make in August
With August comes the highest of the heat and the best of the summer days of swimming and gardening and sunshine. Before too long, we'll be putting away our summer things and looking into preparing for Autumn. Before we get too far gone into looking forward to those cooler nights, let's have one last Great Summertime Hurrah!
With these 10 Large Family Recipes to Make in August, you can easily add a few of these to your menu plan. I hope to lighten your load of work to help you live your best momma life!
🎉 Get it ALL here!
You can get all my 40+ Recipe Packs in my meal time sanity-saving 2022 Massive Mega Bundle! It includes all the food products in my shop through Spring 2022!! You will get so many recipes, make-ahead and freezer meals, lots of sheet pan meals, baking bundles, and planning packs to help you organize all your meals (breakfast, lunch, and dinner) and so much more. That's why I call it the massive mega deal!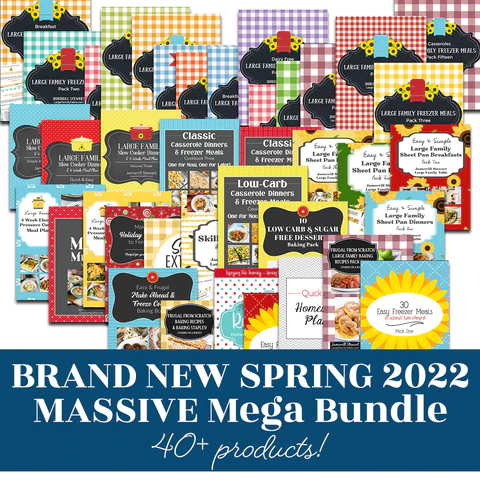 FREE Emergency Pantry Planning Pack!
Don't forget to sign up for the emergency pantry planning pack for free to help you plan your pantry meals! The free Emergency Pantry Planning Pack will help you plan your needed pantry items! Printable pages include pantry inventory, grocery lists, meal planners, list of pantry staple items, and more.