Large Family Freezer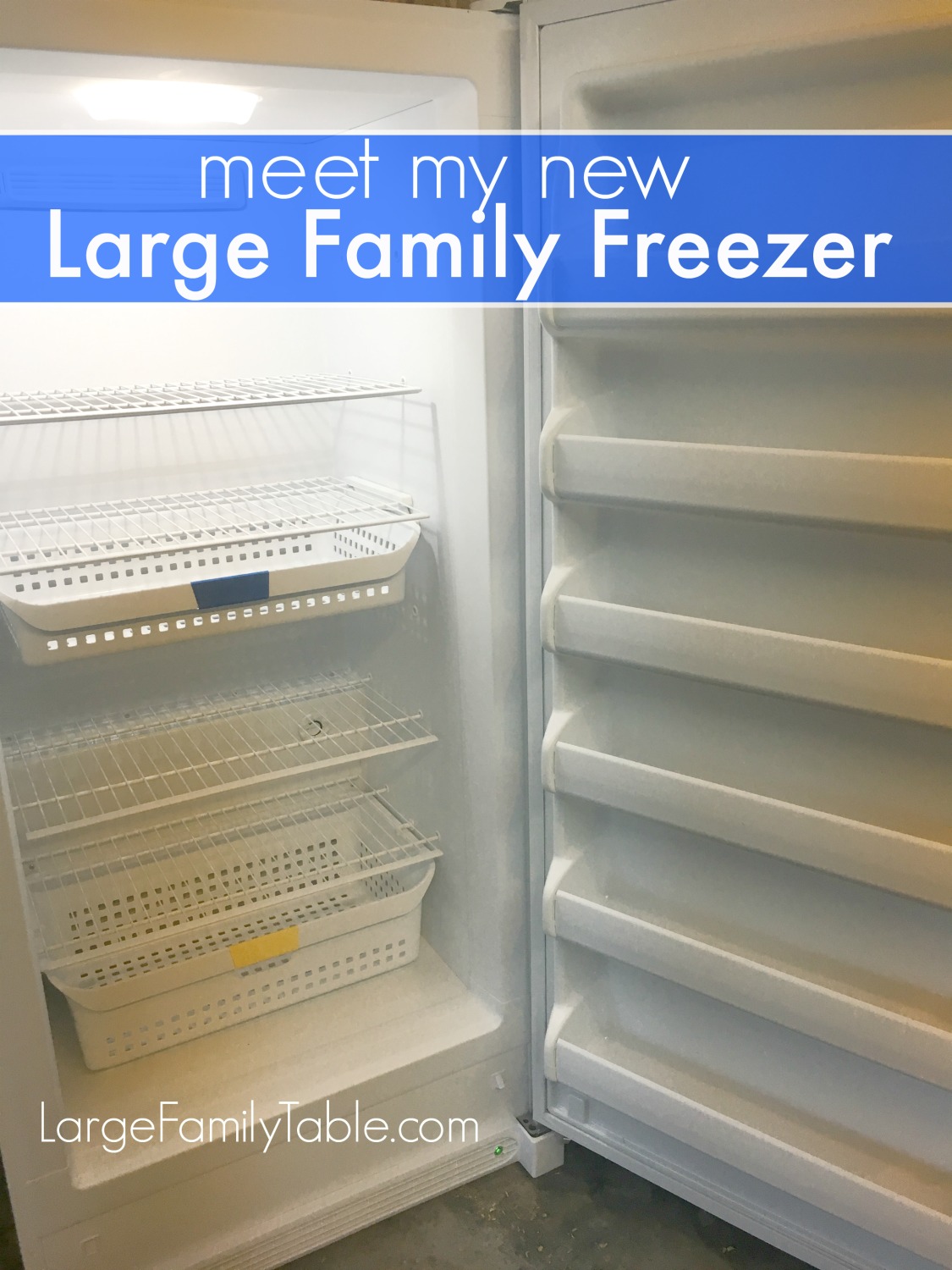 Several years ago I bought a used upright freezer and a used refrigerator from a neighbor's yard sale for around $150. Right before we moved in 2016, the upright large family freezer died on us after about two years. And just a few weeks ago, after close to three years, the used refrigerator officially gave up being a part of our family, too.
This put our growing large family down from what once were three refrigerators and an upright freezer to just two refrigerators. With all of my bulk large family grocery shopping, the idea of only two refrigerators was unbearable. I say this because we live in the wilderness, homeschool a herd, run a business from home, and getting to the store even biweekly can be a hassle for us. Plus, I've wanted to get back into freezer cooking. I've managed a few large family style freezer cooking days since our move. I could pull this off by utilizing the upper freezer space in the then three refrigerators. But I longed for the days of an upright freezer full of freezer meals ready-to-go!
Since I'm in my 3rd trimester of pregnancy many things seem to irritate me at the moment (oh, the hormonal honesty, friend). I didn't feel like working Facebook sale groups or Craigslist for a used refrigerator and used upright freezer deal. I also decided what I needed more than a 3rd refrigerator is a new full-size freezer. Maybe after Benjamin David is born, I'll feel all the feels of working for a used fridge deal.

I asked moms on the Large Family Table Facebook page to see what their best tips were for buying a new large family freezer. Several moms suggested buying a freezer model with an alarm and a lock. These are both features I wouldn't have known to look for otherwise. What's fun about this Facebook freezer thread is several moms share pictures of their large family freezers, too!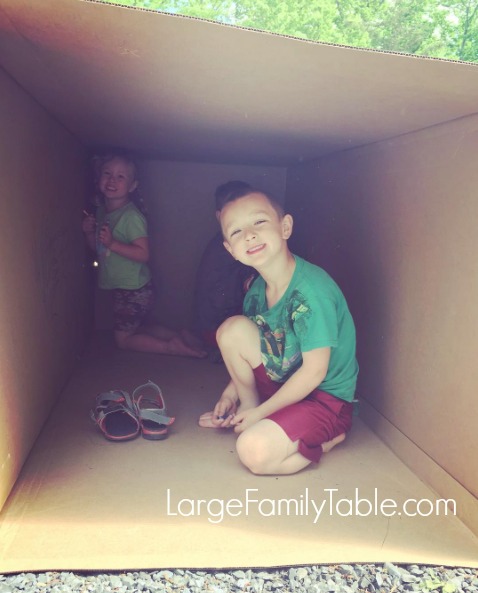 I shared on Instagram, "Signs that the new freezer arrived safely today!"
Meet My New Large Family Freezer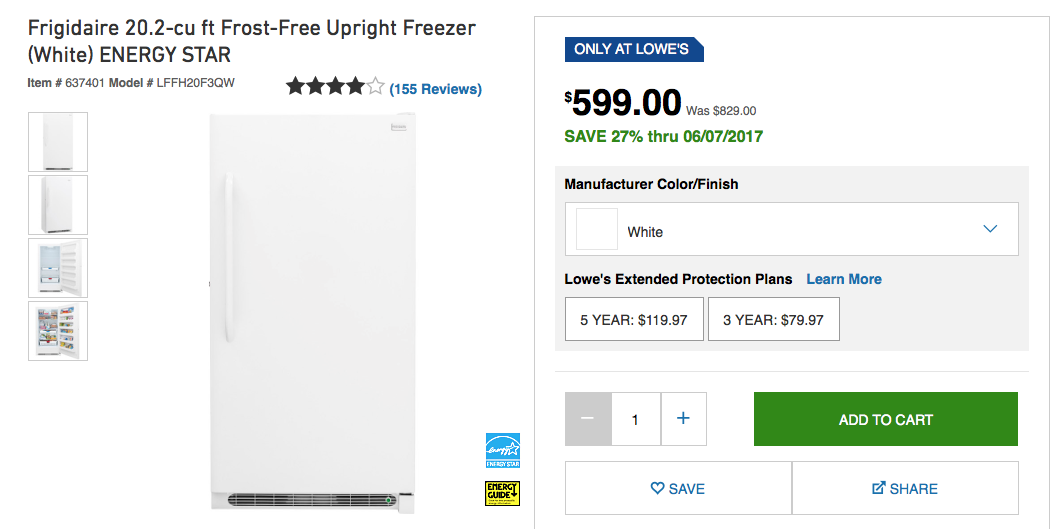 This is the exact upright freezer model I ended up ordering. It's a 20.2 cu ft frost free upright model. It does have the freezer lock (Lord, help me not lose that key!), but didn't come with an alarm. Here is my Amazon affiliate link to see several freezer alarm options if you're interested. I still haven't decided if I'm getting an alarm or not. Let me know if you have one! I do like the lock feature though. I see kiddos often trying to open the freezer just to see what's in there. Currently, I have it crammed with large family style freezer meals (those posts are coming!), and popsicles are stashed in there as well. If it wasn't for the lock, I bet it would be left open by those curious kiddos.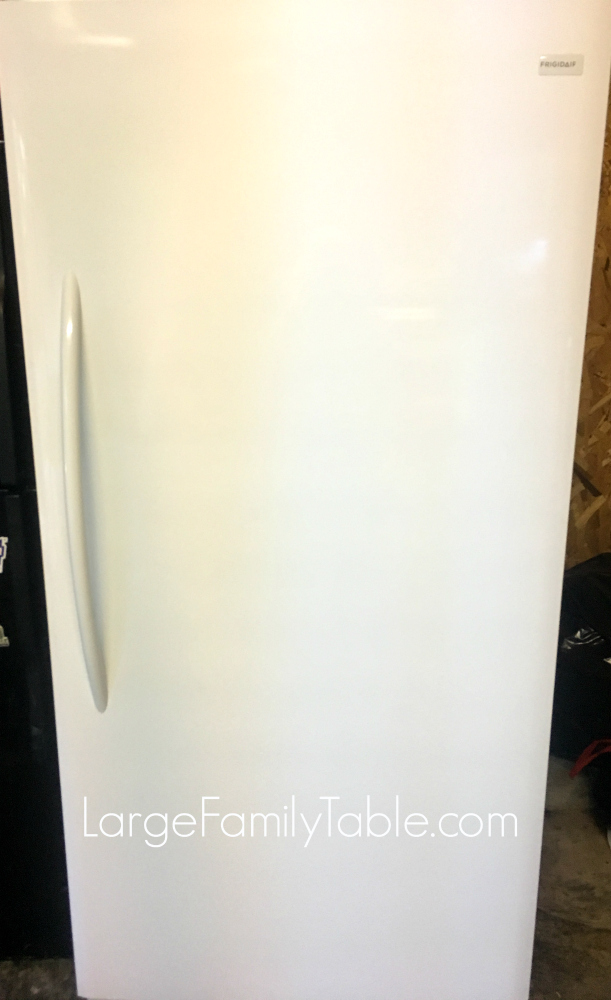 The original price of this freezer was $829.00. I was able to purchase it for right around the current (as of today's posting date) price of $599. I also paid an additional $15 for our dead used refrigerator's removal.
My Only Issue That Was Fixed 🙂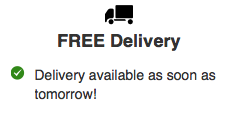 The only slight problem I had with Lowe's delivery is I expected and was told on the website that the freezer could have delivery within 24 hours. I didn't put my order in until Sunday evening, so I figured the transaction might not be placed until Monday. This could make my delivery time look more like Tuesday, which I was fine with accepting. Much to my surprise, I received an email early Tuesday morning saying my delivery was scheduled for Friday, over 5-days after my order's placement. This was shocking because when I ordered, I saw there were five models in my local store, and I chose the option for "Delivery available as soon as tomorrow!" In my mega food management world, this was a big deal because I had my first huge once-a-month online Walmart grocery pick up scheduled for that same Friday. I needed the new freezer cold and ready for our huge grocery haul, instead of waiting for the freezer delivery.
I put my pregnancy hormones in check after a few moments of mental panic and called the Lowe's helpline. The customer service was fast and very understanding, even at 7 a.m. She rescheduled the delivery for the following day, which was Wednesday. Still not the 24-hour turnaround time from my order, but certainly better than Friday. The delivery crew was very efficient. They set the new freezer up, made sure it was level and working properly, installed my door handle, etc.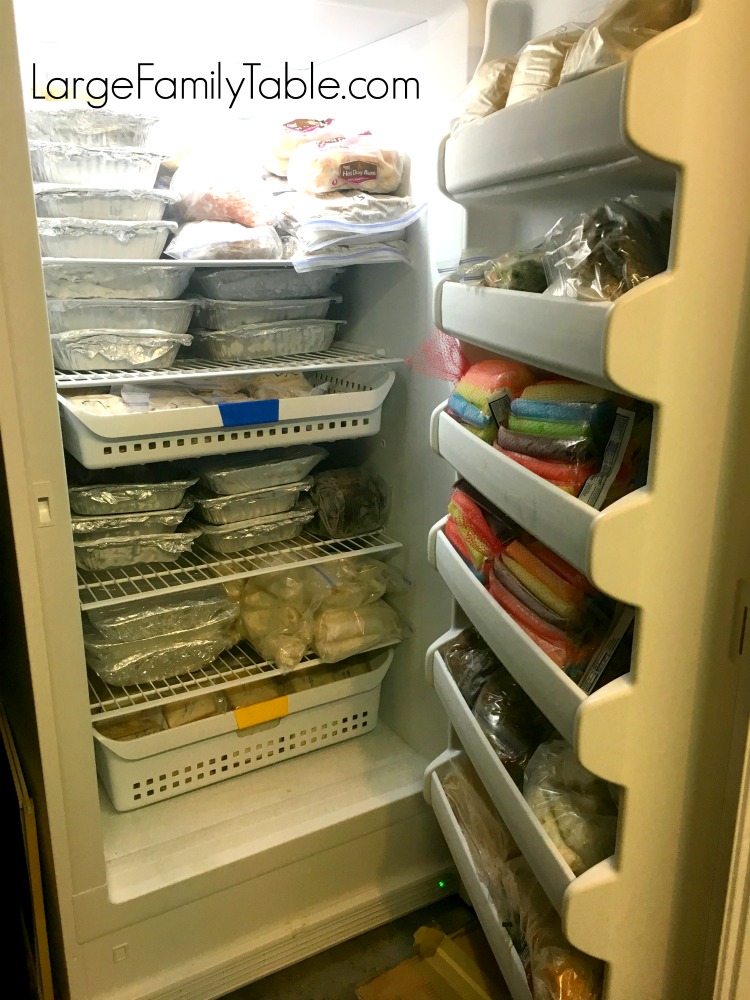 And, drum roll, above is a recent picture of the new freezer fully stocked with sanity-saving freezer meals.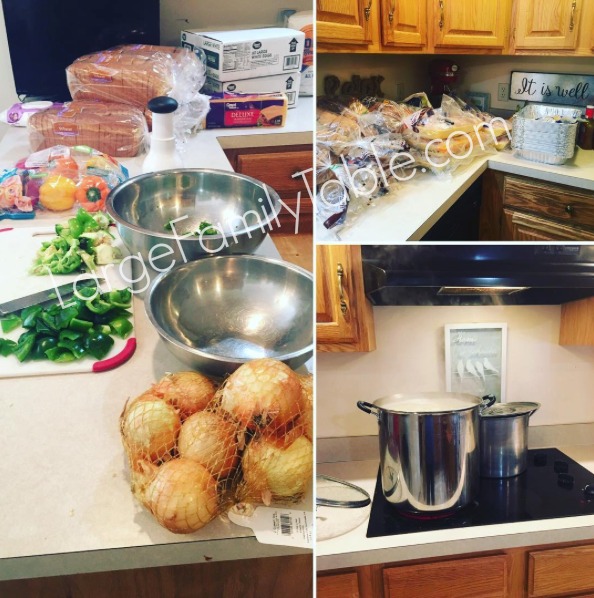 As I'll share shortly, I took two days and did well over 40 large family freezer meals (many for the oven and several for the slow cooker). And we can't forget the 100 PBJs, 100 grilled cheese (not pre-cooked, but ready for the griddle), 100 Egg/Cheese Breakfast Burritos, many loaves of specialty fruit loaves of bread, french toast and more.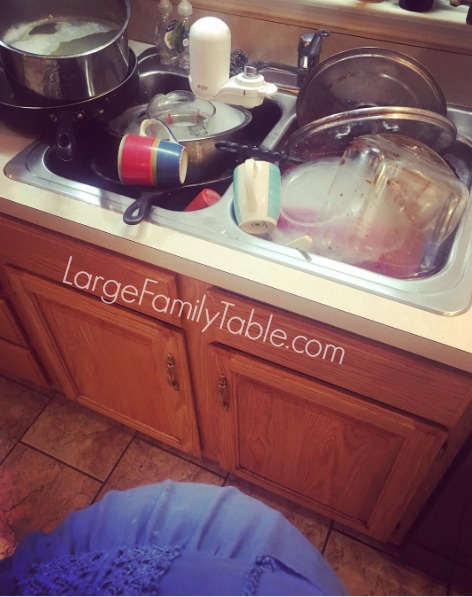 I also froze precooked chicken breast and precooked ground beef to have on hand, several pounds of beans, brown rice, and mixed season veggie packs consisting of onions and various peppers. Needless to say, the new freezer and I are getting to know one another very well! It's over 4-weeks since these massive freezer cooking days. It has been such a blessing to have a packed freezer that is *still* pretty full almost a month later.
Don't miss the Family Meal Planner Collection — FREE!


DON'T FORGET to snag your FREE Large Family Food Collection right here! You won't believe all the mega food goodness I'm giving you! Woot!!
I'll share my first online Walmart grocery order and a full breakdown of these freezer cooking days complete with my recipes and tips to help pull it all together. I'm of course working on 3rd trimester time these days. 🙂 You can also watch a tour of the new freezer here.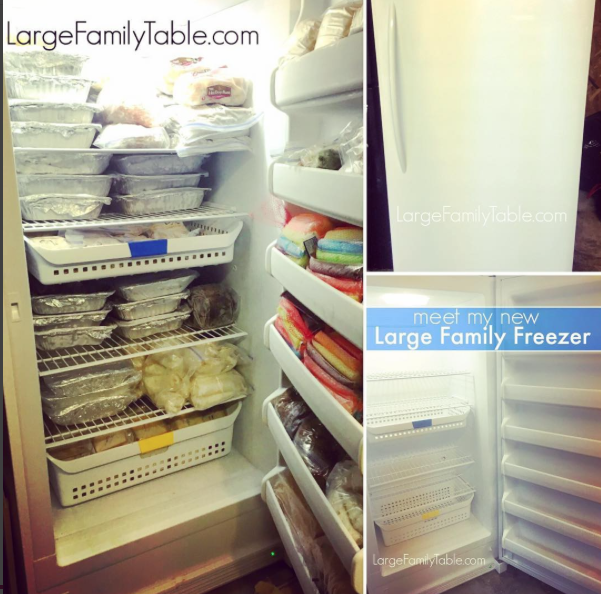 Let's chat freezers in the comments below!