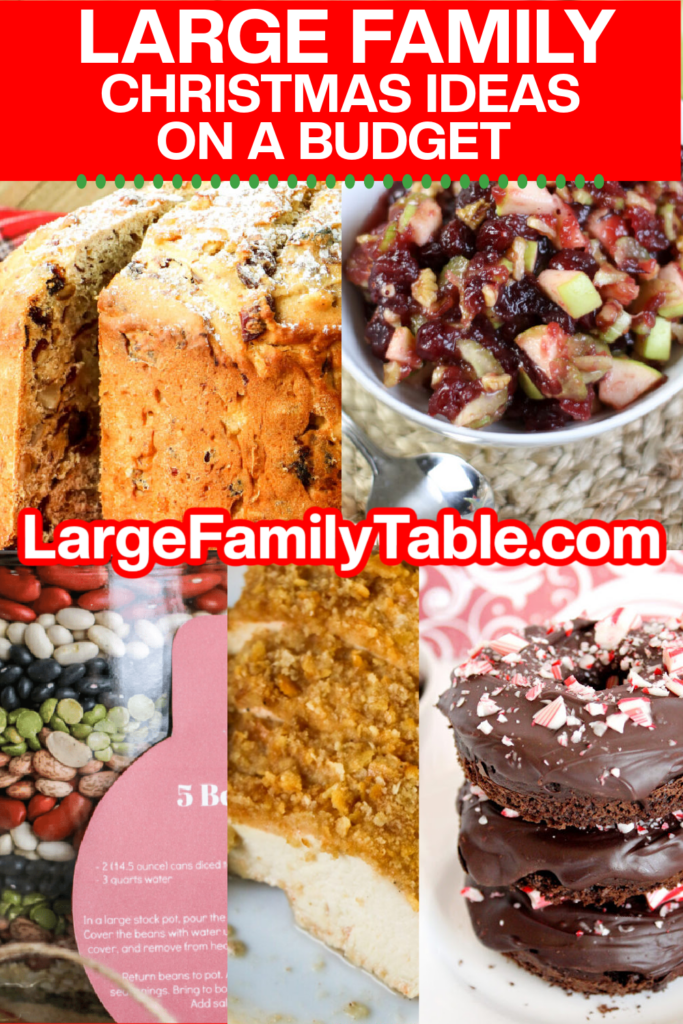 Are you looking for some great family friendly ideas for your Large Family Christmas? Make your Christmas full of great family memories without breaking your budget with these 15 Budget Friendly Ideas for Your Large Family Christmas.
****Use special promo code HELLO20 to take 20% off the entire meal time sanity-saving MASSIVE MEGA 40+ Product Bundle which includes the best-selling Large Family Freezer Meal Packs 1-15 + so much more!!****
Large Family Christmas Ideas on a Budget
Save time and save on your wallet with these Large Family Christmas Ideas on a Budget. Christmas is always a wonderful time of year to celebrate the greatest gift ever given, and this year I want to help you with some easy ideas in your own kitchen! I've put together a quick and easy list of over 15 ideas for your Large Family.
There are no rules about what has to be on the menu for Christmas dinner, and since people gather at all different times and different ways, so we've included lots of recipe options! Almost anything can be made ahead from the main dish (ham, turkey,chicken, or seafood) to sides like mashed potatoes, gravy, stuffing, and vegetables. Finally, desserts like cookies, cakes, and pies can also be made ahead.
Enjoy this season with your loved ones and have a Merry Christmas!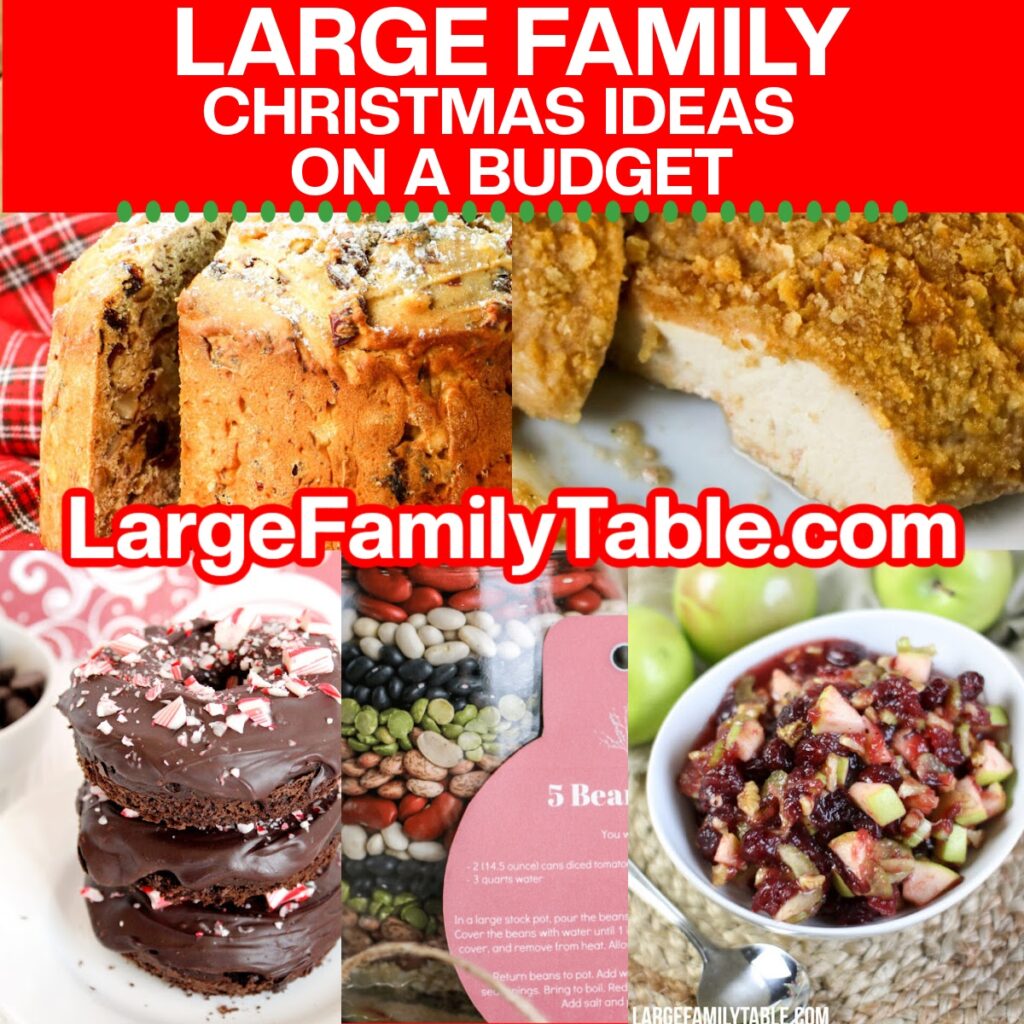 Christmas Food For My Large Family
Large Family Gift & Craft Ideas on a Budget

Get It All Here!!
You can get ALL my 40+ Recipe Packs in my meal time sanity-saving 2022 Massive Mega Bundle! It includes all the food products in my shop through Spring 2022!! You will get so many recipes, make-ahead and freezer meals, lots of sheet pan meals, baking bundles, and planning packs to help you organize all your meals (breakfast, lunch, and dinner) and so much more. That's why I call it the massive mega deal!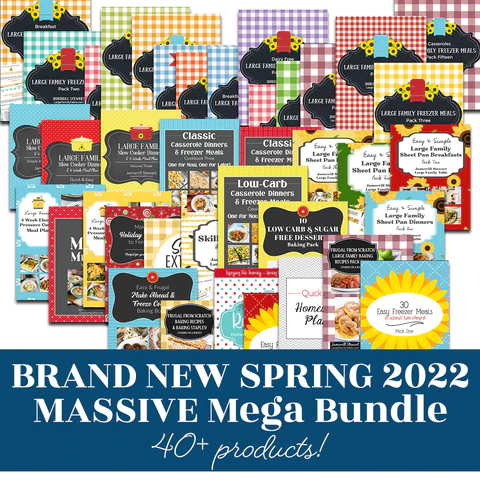 FREE Emergency Pantry Planning Pack!
Don't forget to sign up for the emergency pantry planning pack for free to help you plan your pantry meals! The free Emergency Pantry Planning Pack will help you plan your needed pantry items! Printable pages include pantry inventory, grocery lists, meal planners, list of pantry staple items, and more.