Large Family Grocery Haul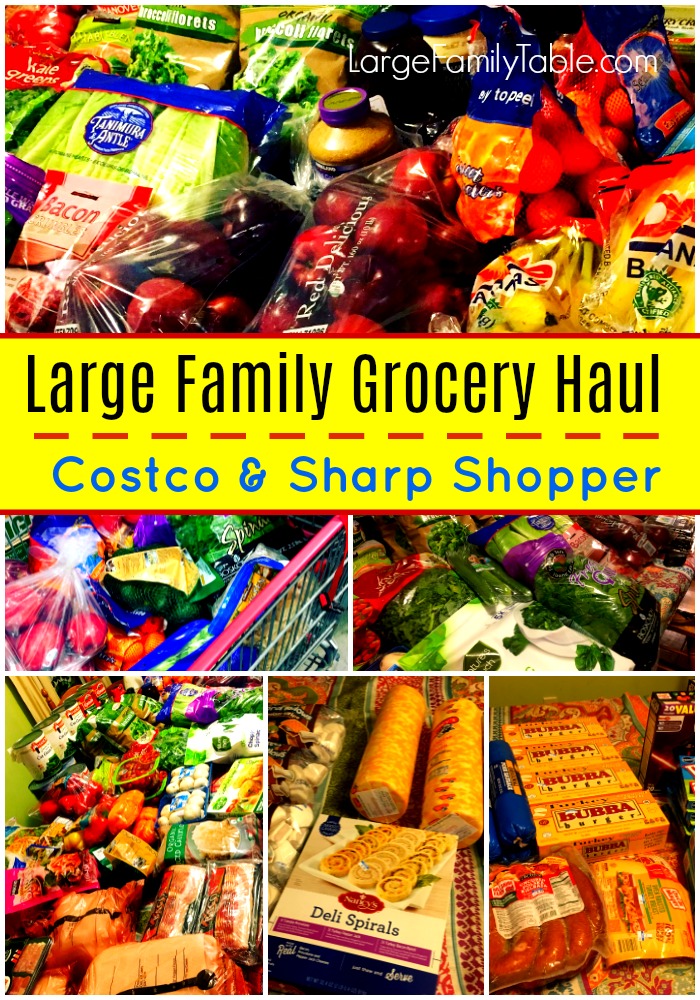 The other week Travis and I did something wild and crazy. We went back to Costco for the bulk of this month's large family grocery haul! We haven't worked Costco hard for groceries in about two years now. I felt it was time to go back and check out their meat, fruit, and veggie prices. Travis is also helping me more in the kitchen (it's hard for me to let go of parts of that, haha! I shared more about that on Instagram here).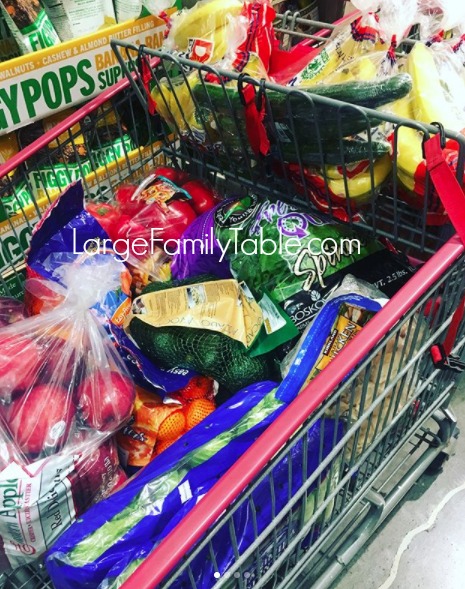 Here are my large family grocery haul Costco thoughts on Instagram.
He wanted lots of veggies to do big family style salads for lunch. He's also great at cooking steak, pork, and chicken for dinner. DON'T WORRY I'm still getting in another large family freezer cooking day in the future, and I have some new slow cooker meals I'm filming. But in the in-betweens and even amongst all that we're going to let Travis cook some stuff, too!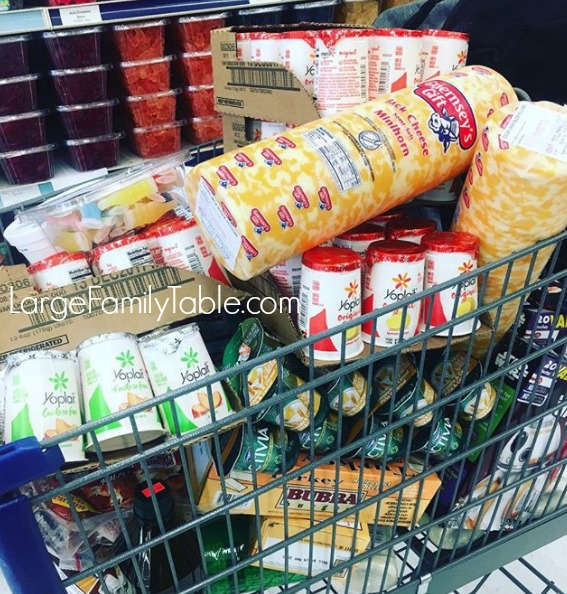 I also shared about my large family grocery haul at Sharp Shopper on the LFT Instagram, "Snagged lots of #gooddeals at #SharpShopper today! 4/$1 yogurt, 12 lbs of Colby Jack for $2.49/lb, etcs! Makes my heart happy ?. Spent $136 total there. Now off to do a Costco raid. Get ready, Costco!"
Large Family Costco Grocery Haul | + Sharp Shopper Grocery Outlet | $722 Total
Click here to watch the full Large Family Costco Grocery Haul | + Sharp Shopper Grocery Outlet | $722 Total vlog on YouTube!
LARGE FAMILY GROCERY SHOPPING
If you're still trying to wrap your brain around large family grocery shopping, I have some helps for you! Here is a collection of my experiences and tips in the large family grocery shopping trenches from over the years. I hope you find these helpful. xoxo
Why I'm Trying Walmart Online Grocery Ordering Pick Up (Lifesaver during my last pregnancy)
Large Family Style Walmart Grocery Ordering Pickup Haul – Price Breakdown of Shopping List Included
Large Family Grocery Budget Breakdown with Large Family Grocery List – 2015 Edition
Feeding a Big Family for $400 per Month on Money Saving Mom + More FAQ's (from back in the day when our kiddos were 11 and under) – 2011 Edition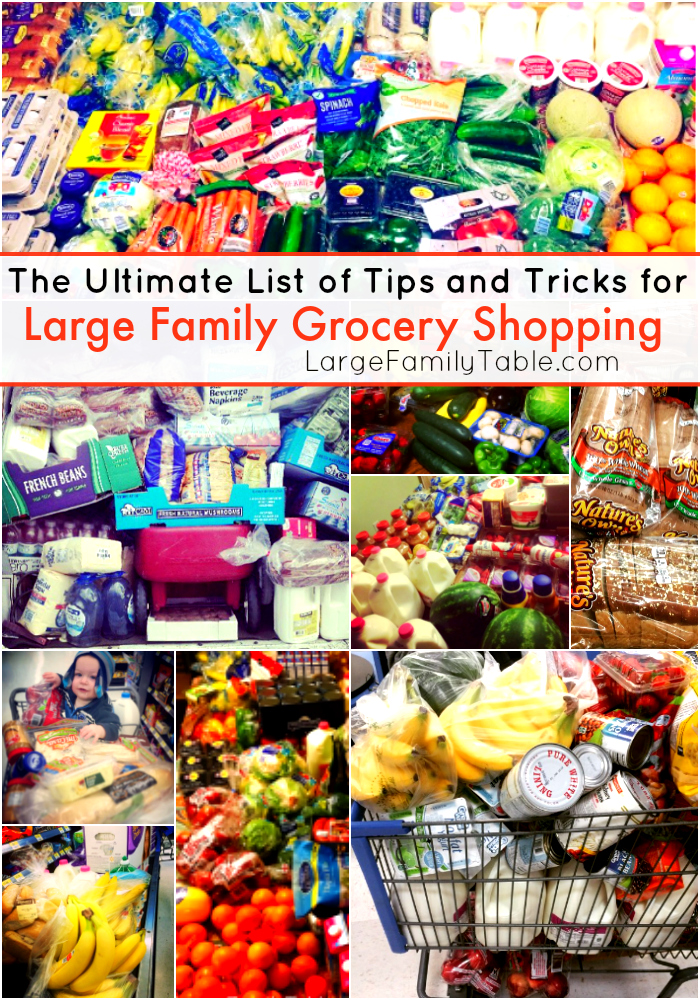 The Ultimate List of Tips and Tricks for Large Family Grocery Shopping Here's a compiled a list of well over 50+ ultimate tips and tricks for large family grocery shopping from several moms of many.
How to Stick to a Cash-Based Grocery Budget
All The Reasons I Despise Grocery Shopping Weekly
Two Week BIG FAMILY of 9+ Grocery Shopping Haul & Meal Plan (Only $3.17 per person per day!)
Large Family ALDI Trim Healthy Mama Grocery Haul | Plus, One Week Large Family Meal Plan!
Large Family $198 Aldi Grocery Haul + Weekly Meal Plan
$118.01 Large Family Aldi Grocery Haul + Meal Plan for the Week
HERE are all of my marathon grocery shopping hauls!
Find much more in My Kitchen.