Large Family Instant Pot Pork Chops
On the day I filmed this large family instant pot vlog, Sweet Bennie baby had been teething and that night before was not the most fun night for him. His fever climbed, making for a miserable little boy and a very tired Mama and Daddy. And since Jesus knows all the things, and since He offers us enough grace to deal with all the things, we decided the best thing for our family was to not go to church and to sleep for a few hours when baby Benjamin finally fell asleep around 3 that morning. *yawn*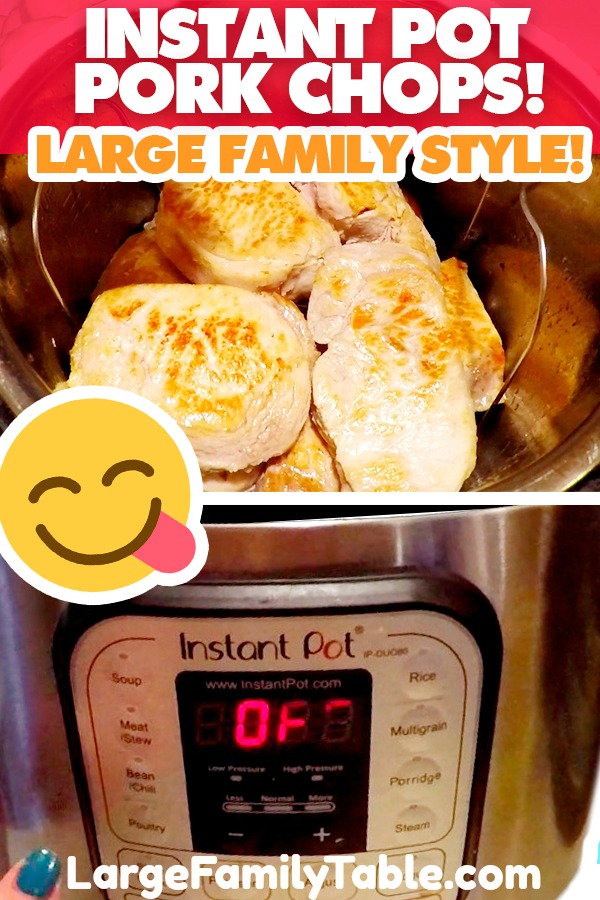 While the children were enjoying the beautiful weather outside and making up their own language, I decided to cook potatoes in the 14-quart GoWISE (you can read here how to cook potatoes in the electric pressure cooker) which we'll enjoy with some butter and sour cream. Then I added several pounds of boneless pork chops to my Instant Pot to make this a "large family Instant Pot" recipe. These electric pressure cookers make it possible for us to have a delicious large family dinner even when we are operating on less sleep than we'd like.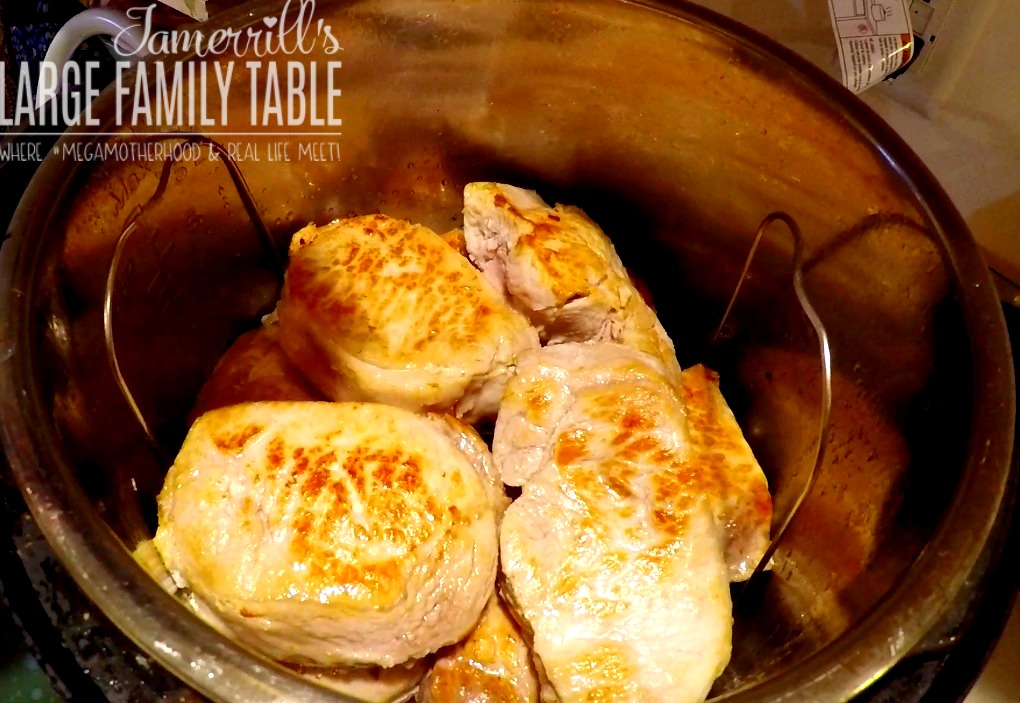 When tomatoes are in season, I love to slice a few along with some cucumbers for a super simple salad that we can just add to the side of our plates. Jadin, Amelia, and I love fresh, sliced tomatoes and they are only available fresh for such a short time that I try to take advantage of it and eat them every chance we get.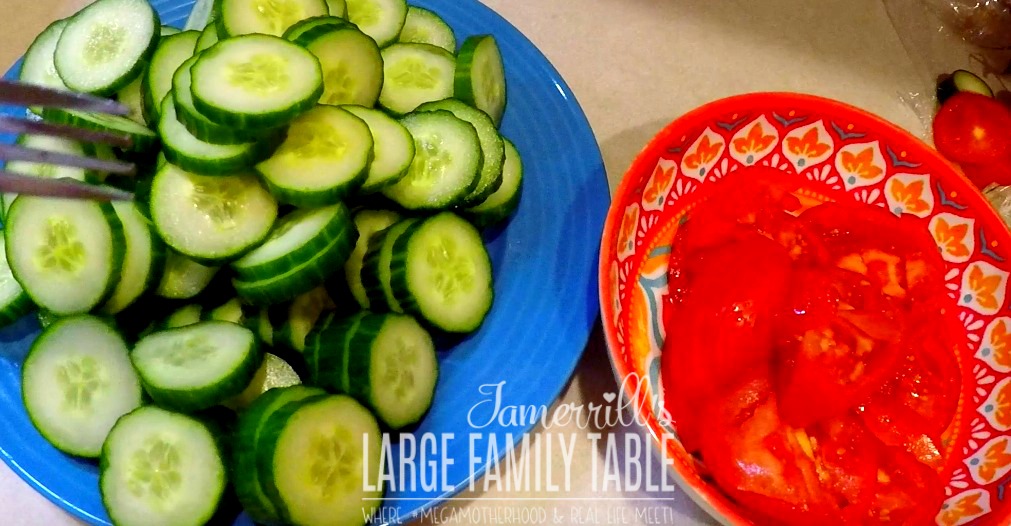 The trick to these pork chops is searing them before setting the pressure cooker to finish the cooking process. You'll find that it creates a yummy brown "crust" on them that makes them both yummy looking and super tasty.
Print
---
Description
These tender pork chops get their flavor from a mix of spices and some quick searing to get a nice brown "crust."
---
Ingredients
5 lbs boneless pork chops (I used the extra-thick ones from Costco)
1 TBSP olive oil, coconut oil, or butter
1 cup water or broth
1 can sliced mushrooms
1 envelope onion soup mix
Salt and pepper or other desired spices
---
Instructions
Heat 1 TBSP olive oil or oil of your choice in the Instant Pot.
Sear pork chops in oil, 45 seconds per side, then remove to a plate.
Add 1 cup water to pressure cooker.
Place pork chops in cooker.
Add soup mix, mushrooms, and spices.
Set pressure cooker to Manual for 15 minutes.
Check internal temperature of chops to be sure they are cooked through.
Large Family Instant Pot Pork Chops
Click here to watch the full large family Instant Pot Pork Chops vlog on YouTube!
You might also be interested in Honey Garlic Chicken Instant Pot Recipe, or this Chicken Enchilada Freezer Meal Recipe!