September is the official Back-To-School season! We see an end to the sweltering summer temps and a promising look at the cooler evenings that are just around the corner. As you prepare for a new school year, let me help you save your meal-planning sanity with this list of 10 Large Family Recipes to Make in September!
****Use special promo code HELLO20 to take 20% off the entire meal time sanity-saving MASSIVE MEGA 40+ Product Bundle which includes the best-selling Large Family Freezer Meal Packs 1-15 + so much more!!****
10 Large Family Recipes to Make in September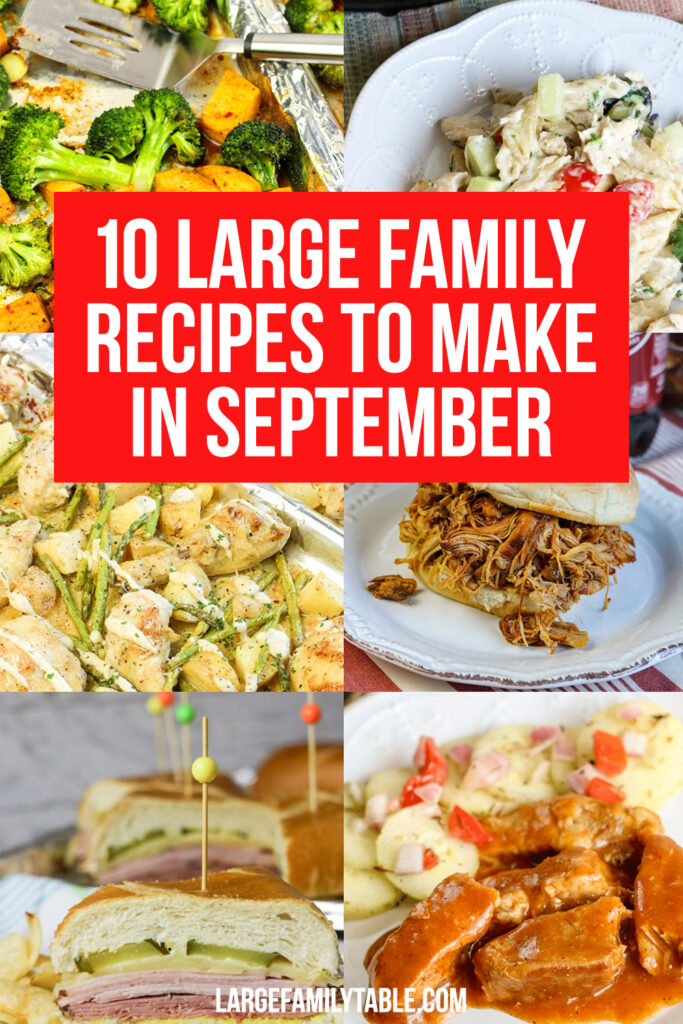 As we slow down from the summer fun, and come back together on the school nights for a dinner around the family table, here are 10 Large Family Recipes to Make in September that are sure to bring a smile to your entire family.
Here's a variety of sheet pan dinners, casseroles, sandwiches, & more to feed all your people. Don't be surprised when they ask for these dishes over and over again!!
🎉 Get It All Here!!
You can get ALL my 40+ Recipe Packs in my meal time sanity-saving 2022 Massive Mega Bundle! It includes all the food products in my shop through Spring 2022!! You will get so many recipes, make-ahead and freezer meals, lots of sheet pan meals, baking bundles, and planning packs to help you organize all your meals (breakfast, lunch, and dinner) and so much more. That's why I call it the massive mega deal!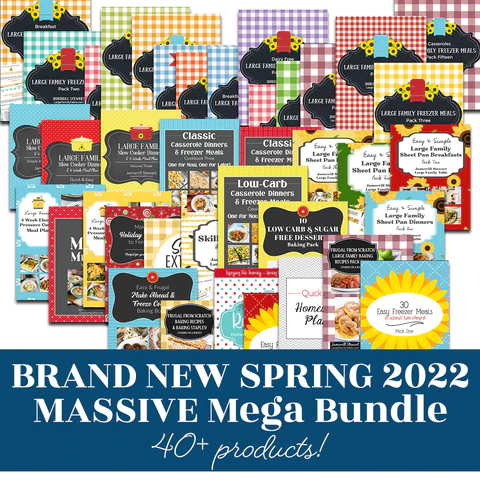 FREE Emergency Pantry Planning Pack!
Don't forget to sign up for the emergency pantry planning pack for free to help you plan your pantry meals! The free Emergency Pantry Planning Pack will help you plan your needed pantry items! Printable pages include pantry inventory, grocery lists, meal planners, list of pantry staple items, and more.