Summer time is when all of your people are gathering again for fun times and great food! With the return of warm days and families and meals and all of the things happening, it's a great time to share with you a Mega List of 40 Meals for Large Family Gatherings!
****Use special promo code HELLO20 to take 20% off the entire meal time sanity-saving MASSIVE MEGA 40+ Product Bundle which includes the best-selling Large Family Freezer Meal Packs 1-15 + so much more!!****
40 Meals for Large Family Gatherings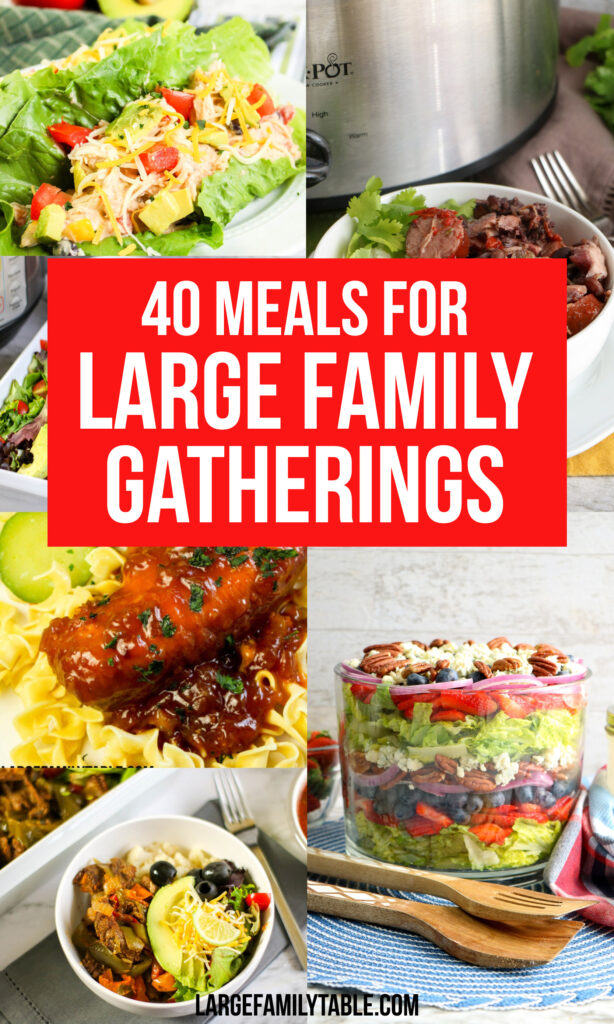 Spring! It's time for you to throw open the windows, spend time outside in your garden, and spend time with all of your people! Because the weather is finally warm again, friends and family pop over for visits more regularly, and that means large numbers of guests for dinner! And being a super busy Momma, I know that even without that, many of us Mommas have large groups just cooking for our own people every night of the week! We've all had those days where we're too busy to cook dinner, or maybe it's too hot to cook a big meal in the oven, but you still need to feed your large family. This MEGA list of 40 Meals for Large Family Gatherings is here to help you juggle all of the warm weather fun and still care for your loved ones at home.
In this post, you'll find a huge list of mega meals for any type of meal you need for your Large Family Gatherings this Spring. Maybe it's a Low Carb meal kind of night, or maybe you want to take a casserole to that church pot-luck? I've got you covered, friend! With everything from easy-oven dinners to ground beef dinner ideas, this Spring and your Large Gatherings are going to be great!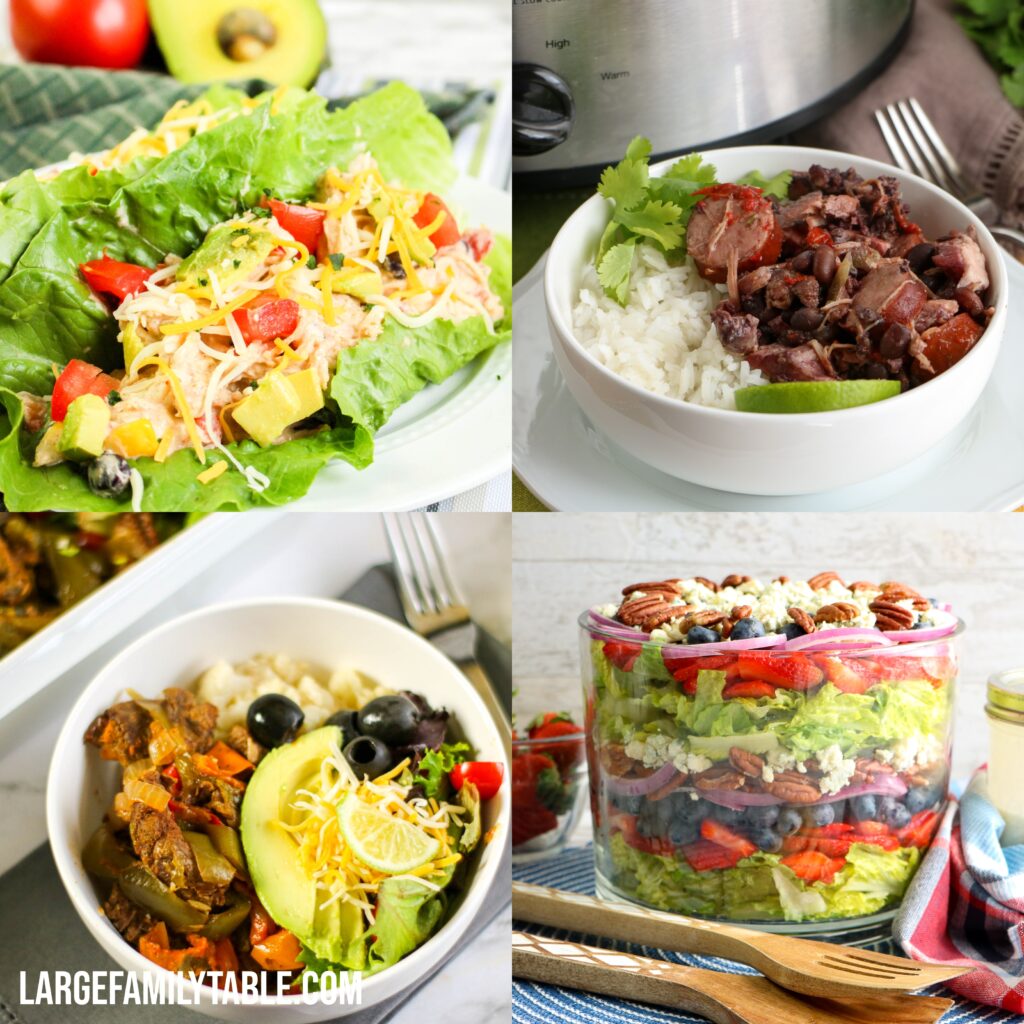 What is a Good Meal to Feed a Large Crowd?
The humble Crockpot is most definitely one of this busy mama's favorite kitchen tools because it helps save two of our most limited resources – time and money. I'm always looking for recipes for cheap slow cooker meals to add to our menu each week since I use my slow cooker quite often.
One great thing about making cheap slow cooker meals is that you can just dump & go. When you have to be out & about or you just want to spend the day in the garden, you can prep everything in the morning and have dinner ready to go when it's time!
This Large Family Slow Cooker Catalina Chicken Recipe is just the easy chicken meal for your busy large family.
Prepare tender, juicy meat that melts in your mouth with this Large Family Slow Cooker BBQ Cranberry Chicken recipe.
With my Large Family Lemon Garlic Chicken Thigh recipe, the zest of the lemon compliments the garlic and brings a whole new flavor to the chicken.
These Big Family Slow Cooker Chipotle-Barbecue Meatballs make the kiddos happy and they're so fast to make!
Warm and rich in flavor, creamy Slow Cooker Chicken a la King to Feed a Crowd is a large family meal that is an EASY family favorite!
Crock Pot Sweet & Spicy Beef Tacos will be an instant hit for your next Taco Tuesday!!
Make a spicy chicken dinner that falls apart with this easy Large Family Instant Pot Salsa Chicken recipe.
Easy and delicious, these Instant Pot Pork Carnitas are a fun meal to have on a family night or if you need to have a dairy-free meal.
When you love tacos but want to try something a bit different, try these Large Family Shredded Chicken Nachos .
Large Family Slow Cooker Seasoned Pork and Black Bean Stew is for when you want to make a unique, flavorful, and simple dish that you can cook in a slow cooker
Try this Large Family Slow Cooker Beefy Quinoa Enchilada Casserole for a perfect bland of peppers, tomatoes, chilis, and cheesy sauce!
Do You Have More Slow Cooker Recipes?
Slow cooker meals are so easy. Most of them are dump-and-go recipes that you spend ten minutes preparing and a few hours later dinners ready. Yay for convenience! You'll find lots more easy slow cooker meals in my Large Family Slow Cooker Dinners and Meal Plans Vol 1, 2, 3 Bundle. It includes 60 meals and 12 weeks of meal plans!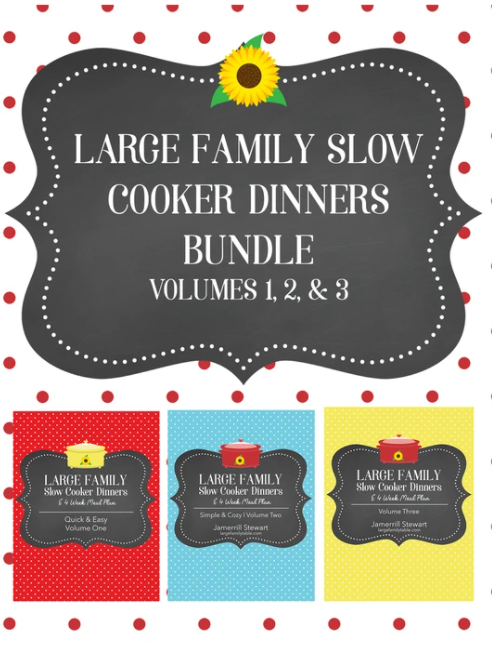 What Should I Make For A Large Family Gathering?
When all of the people in your life gather together, there's sure to be some who have special dietary needs. I have found you a bunch of low carb dishes that make a great addition to all of your Large Family Gatherings this Spring! If you'd like to see a full list of Keto dishes, you can find them on my blog, where I share Low-carb Desserts as well.
Even the pickiest of your eaters will be happy with these recipes. This list has low carb meal ideas including low carb recipes made with beef, chicken, soup, slow cooker recipes, and low carb instant pot recipes.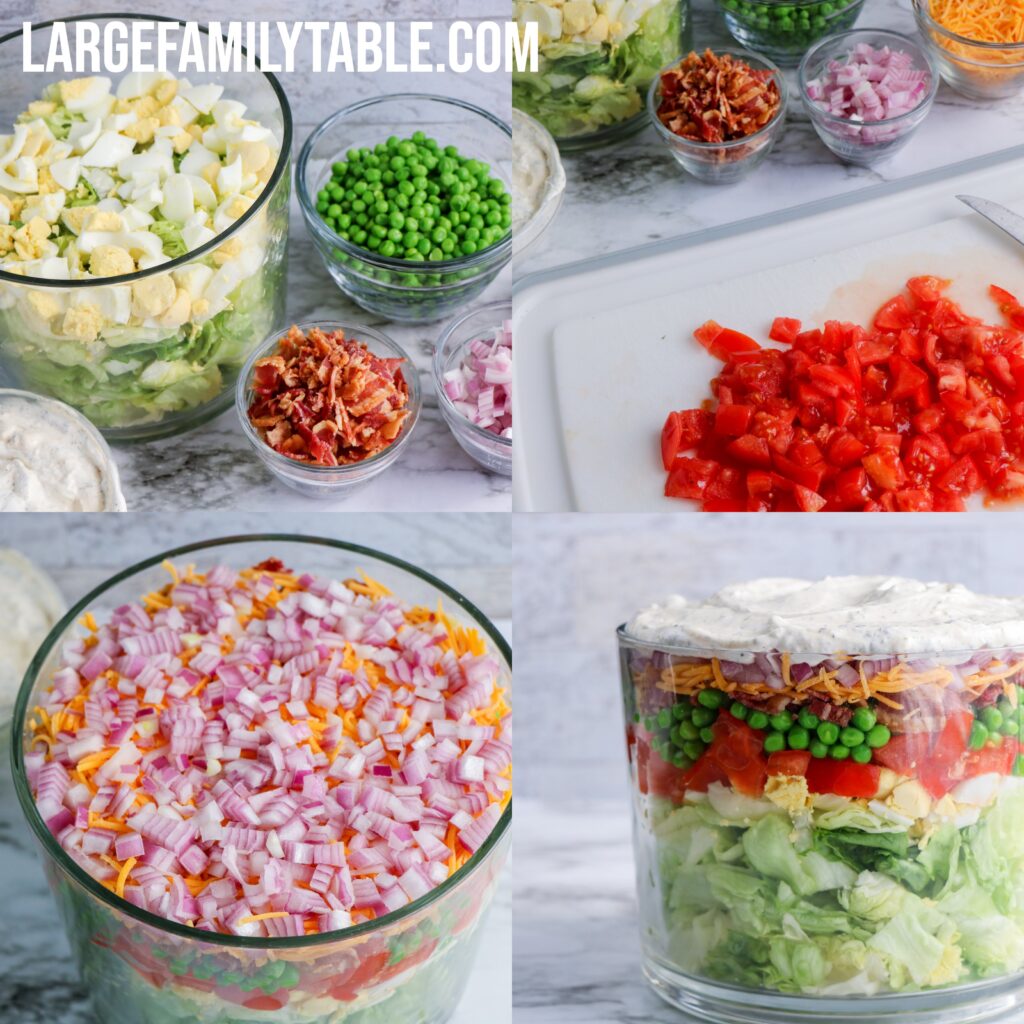 Need Some Low Carb Ideas for your family?!?
You also don't want to miss these amazing Large Family Low Carb Meals to Feed a Crowd (Budget Friendly, too!). This post has over 65 low carb meal ideas including low carb recipes made with beef, chicken, soup, slow cooker recipes, and low carb instant pot recipes. You also might enjoy the LOW CARB Large Family Freezer Meals Pack 7 and LOW CARB Large Family Freezer Meals Pack 8 to FILL YOUR FREEZER with amazing low carb freezer meals!!
How do You Feed a Large Family on a Budget?
Are you always on the hunt for cheap meals to feed your Large Family on a budget? Here are large family dinner recipes and ideas! You also should grab the FREE Large Family Food Collection here. The Large Family Food Collection includes everything you need to plan, organize, and feed your large family well!
One dish meals are the perfect way to feed your large family (or any size family, really), and if your family is anything like mine, Sheet Pan Meals are sure to be family favorites! Clean up is a breeze and the whole family loves them, so why not? They are such a great & easy way to feed a large family (or maybe host a nice little dinner party?) and the cleanup is simplified with just one main big cooking dish to deal with after dinner!
What Other Sheet Pan Recipes Do You Have?
Some seasons in life can be busier than others, but figuring out what's for dinner doesn't have to be. These nutritious recipes have a short prep time and minimal clean-up. You get the Easy & Simple Sheet Pan Dinners Pack One, Easy & Simple Sheet Pan Breakfasts Pack Two, Easy & Simple Sheet Pan Lunches Pack Three, and Easy & Simple Sheet Pan Dinners Pack Four ALL included in this great deal. These amazing sheet pan recipes utilize two sheet pans with a variety of veggie, meat/protein, and delicious seasonings that bake together to perfection. They are simple to make and you can change up the recipes just by switching out different veggies, seasonings, and proteins. It's simplicity without the mess!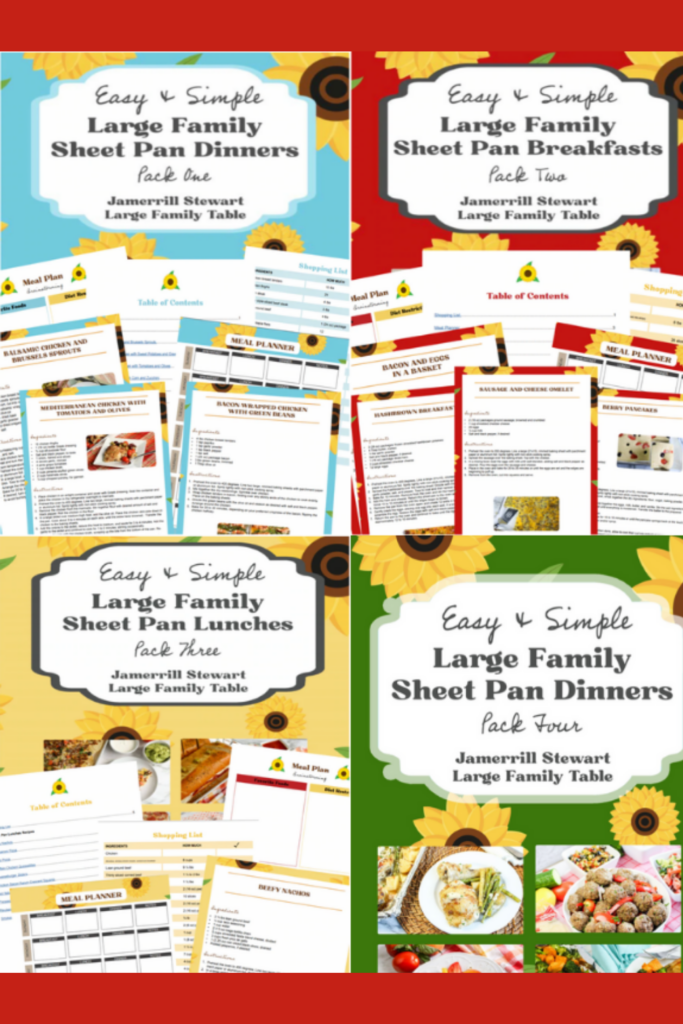 What is the Cheapest Meal to Feed a Crowd?
Large family gatherings require mega make-ahead meals. That means doubling or tripling recipes is the easiest way to feed a crowd and dinners you can make ahead are the perfect option. Try making Casseroles that you can make-ahead and store in the freezer until your large family gathering. Large families eat large amounts of food, every day, and our large family grocery budgets could use all the help they can get. Am I right? If there's one thing that nearly every large family mom I know is on the lookout for, it's a good source of cheap meals for large families recipes. Here are some of our best Cheap Meals to Feed A Crowd ideas.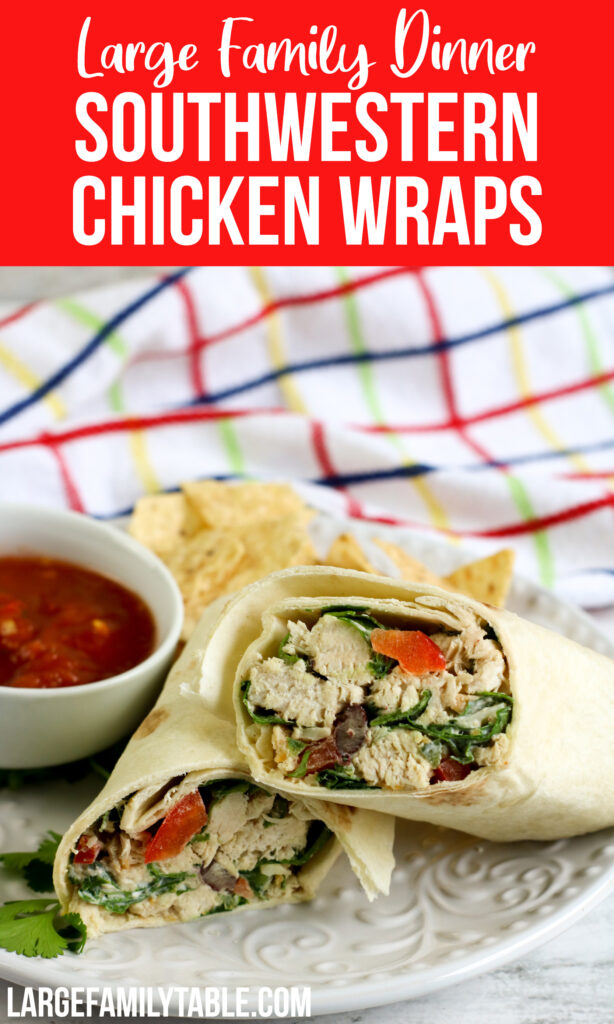 Grab Your Large Family Meal-Time Sanity-Saver Today!!
You can get all my 40+ Recipe Packs in my meal time sanity-saving 2022 Massive Mega Bundle! It includes all the food products in my shop through Spring 2022!! You will get so many recipes, make-ahead and freezer meals, lots of sheet pan meals, baking bundles, and planning packs to help you organize all your meals (breakfast, lunch, and dinner) and so much more. That's why I call it the massive mega deal!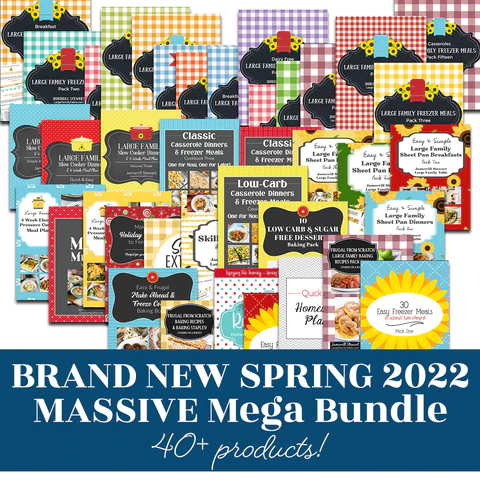 FREE Emergency Pantry Planning Pack!
Don't forget to sign up for the emergency pantry planning pack for free to help you plan your pantry meals! The free Emergency Pantry Planning Pack will help you plan your needed pantry items! Printable pages include pantry inventory, grocery lists, meal planners, list of pantry staple items, and more.