Are you looking for ideas on how to keep your pantry stocked? Do you need some new breakfast ideas? When you want a change from the usual breakfast foods you prepare, try this MEGA list of 32 Easy Breakfast Ideas for Big Families. Create a wholesome breakfast for the entire family with this Mega list of 32 Easy Breakfast Ideas for Big Families. This post combines multiple breakfast favorites and some yummy one-dish meals that are sure to get you ready to start your day!
****Use special promo code HELLO20 to take 20% off the entire meal time sanity-saving MASSIVE MEGA 40+ Product Bundle which includes the best-selling Large Family Freezer Meal Packs 1-15 + so much more!!****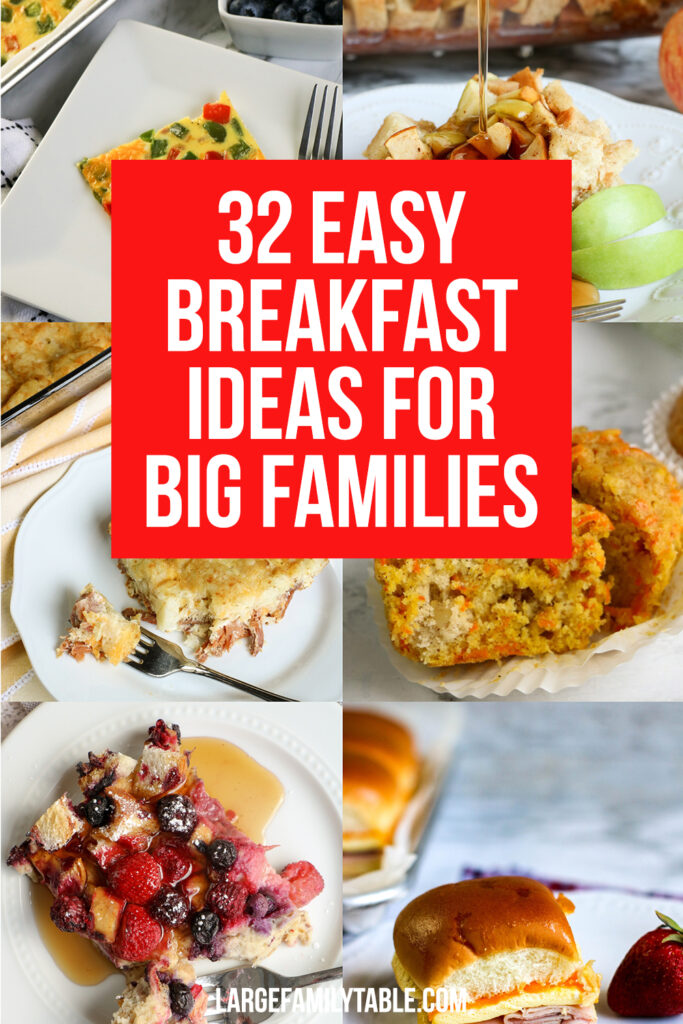 32 Easy Breakfast Ideas for Big Families
What should I eat for breakfast that is easy to make?
If you want something easy and delicious to make for your large family that you know they'll enjoy, grab any of the recipes below! I've done the work to put together a great list of yummy and easy to make breakfasts. It includes some of the best breakfast foods, including grits, eggs with cheese, and bacon. Enjoy an easy-to-make breakfast treat that your family will love with my 32 Easy Breakfast Ideas for Big Families!
–Breakfast Sliders is a simple recipe that you can make when you want to feed a bunch of people in your family. Perfect for when it's time for something a little different for breakfast.
-Have breakfast ready to eat at home or on the go with these delicious Large Family Sausage Egg and Cheese Bagels. Super quick to assemble these grab-n-go breakfast sandwiches!
-If blueberry pancakes are one of your favorite breakfast treats, prepare this easy Blueberry Buttermilk Casserole. It's light, fluffy, and full of flavor.
– This Grits and Sausage Casserole will impress your loved ones and leave them craving even more of it. This is easy to prepare, provides plenty of servings, and is just as tasty as you want it to be.
-Avoid the heavy carbs with this Low Carb Bacon Breakfast Casserole.
-Searching for a quick and tasty breakfast meal to make? Look no further than this simple and delicious Hashbrown, Ham, and Eggs Sheet Pan Breakfast Bake recipe.
-This this Apple Challah French Toast Casserole recipe makes early morning meals a breeze while leaving everyone in the home feeling satisfied.
-Serve eggs for breakfast without the mess or stress with this Denver Omelet Sheet Pan Breakfast recipe.
–Large Family Bacon, Egg, and Cheese Pancake Sandwich. When you want a flavorful large family breakfast meal that's quick and easy!
– How to boil eggs in the oven. Not only are boiled eggs great for eating plain, but they are great for egg salad and deviled eggs.
-Want to make breakfast the stress-free way? Follow this recipe for Sheet Pan Berry Pancakes to have a simple yet delicious breakfast ready for your family.
–Large Family Red Velvet Pancakes with Cream Cheese Icing. If you love red velvet cake or my Red Velvet Donuts, these pancakes will quickly become a favorite in your household!
Where can I find more large family breakfast recipes?
Breakfast doesn't have to be complicated to be filling and healthy. I know it may seem easier to buy pre-made breakfast items, but you can save lots of time and money just by making breakfast ahead of time with my Breakfast Freezer Meal Packs, which are numbers Three, Ten, and Fourteen in my Large Family Freezer Meals Series. It includes 10 amazing breakfast recipes with directions to help you make 25 breakfast meals to put in your freezer!If your freezer is already full or you just don't have the freezer space, then try my Easy and Simple Large Family Sheet Pan Breakfasts which includes 10 delicious and easy breakfast meals to make your large family. Save time and money!
What is the easiest thing to eat for breakfast?
Are you looking for an easy to make breakfast for your large family? When you want something different than your usual bowl of cereal or oatmeal for breakfast, these recipes below are a fantastic choice. You can easily prepare them each with just a few ingredients, preparing enough of them for your entire family to enjoy for breakfast.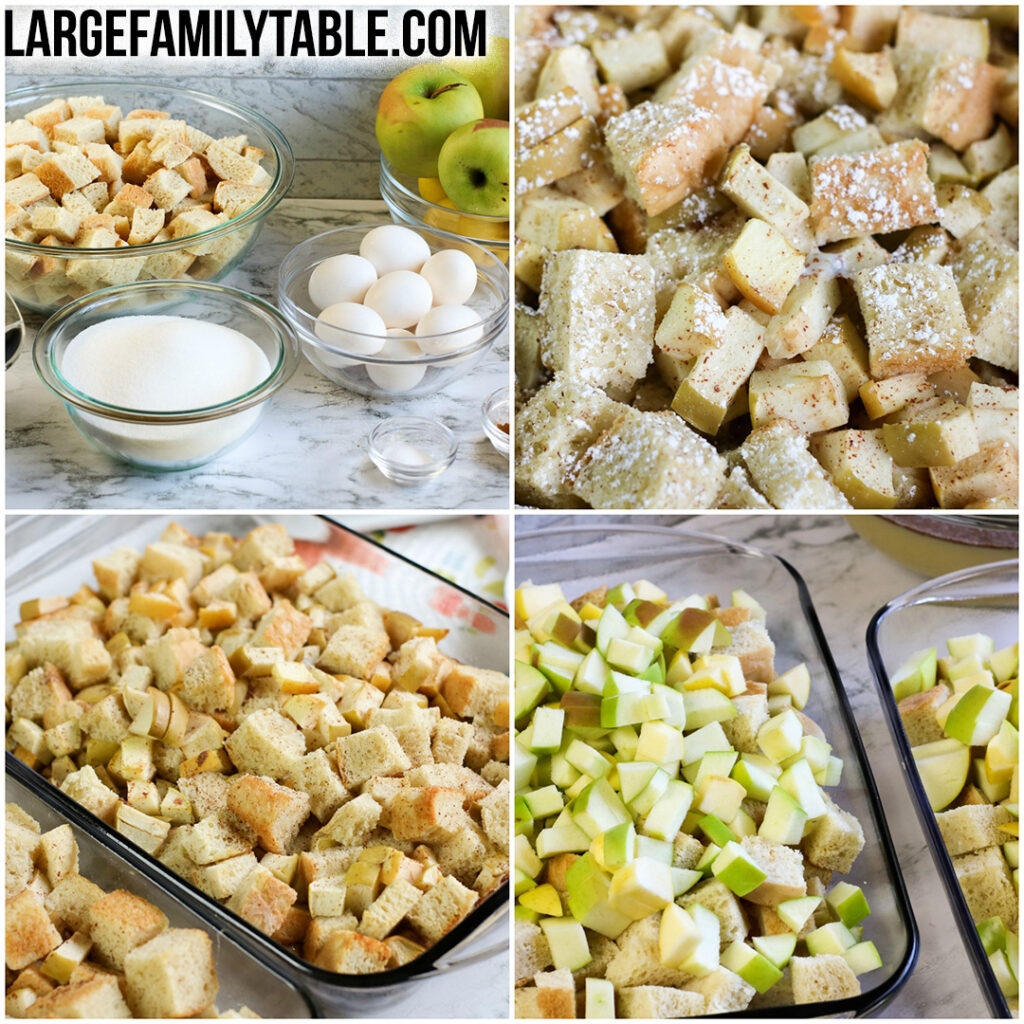 You also don't want to miss these amazing Large Family Low Carb Meals to Feed a Crowd (Budget Friendly, too!). This post has over 65 low carb meal ideas including low carb recipes made with beef, chicken, soup, slow cooker recipes, and low carb instant pot recipes. You also might enjoy the LOW CARB Large Family Freezer Meals Pack 7 and LOW CARB Large Family Freezer Meals Pack 8 to FILL YOUR FREEZER with amazing low carb freezer meals!!
What can I feed a large group for breakfast?
Who needs fast-food when you can prepare breakfasts like these at home?! Try these easy Mega Momma recipes that are sure to feed all of your people a hardy and nutritious breakfast at home. If you would like to spend less while still preparing delicious breakfasts for your loved ones and save time, follow these easy-to-follow recipes below.
–Large Family Freezable Sausage, Egg, and Cheese English Muffins. Perfect for when you need a fast and easy breakfast but still want to prepare a healthy meal.
-If you'd like a sweet and simple treat to eat for breakfast, prepare this delicious Large Family Apple Bread. You'll use fresh pieces of apple with other great ingredients to prepare a sweet and wholesome bread.
-When you need a simple, tasty meal to serve for breakfast, make these Large Family Breakfast Casserole Bowls. You'll have enough food to serve a wholesome breakfast to up to 12 people.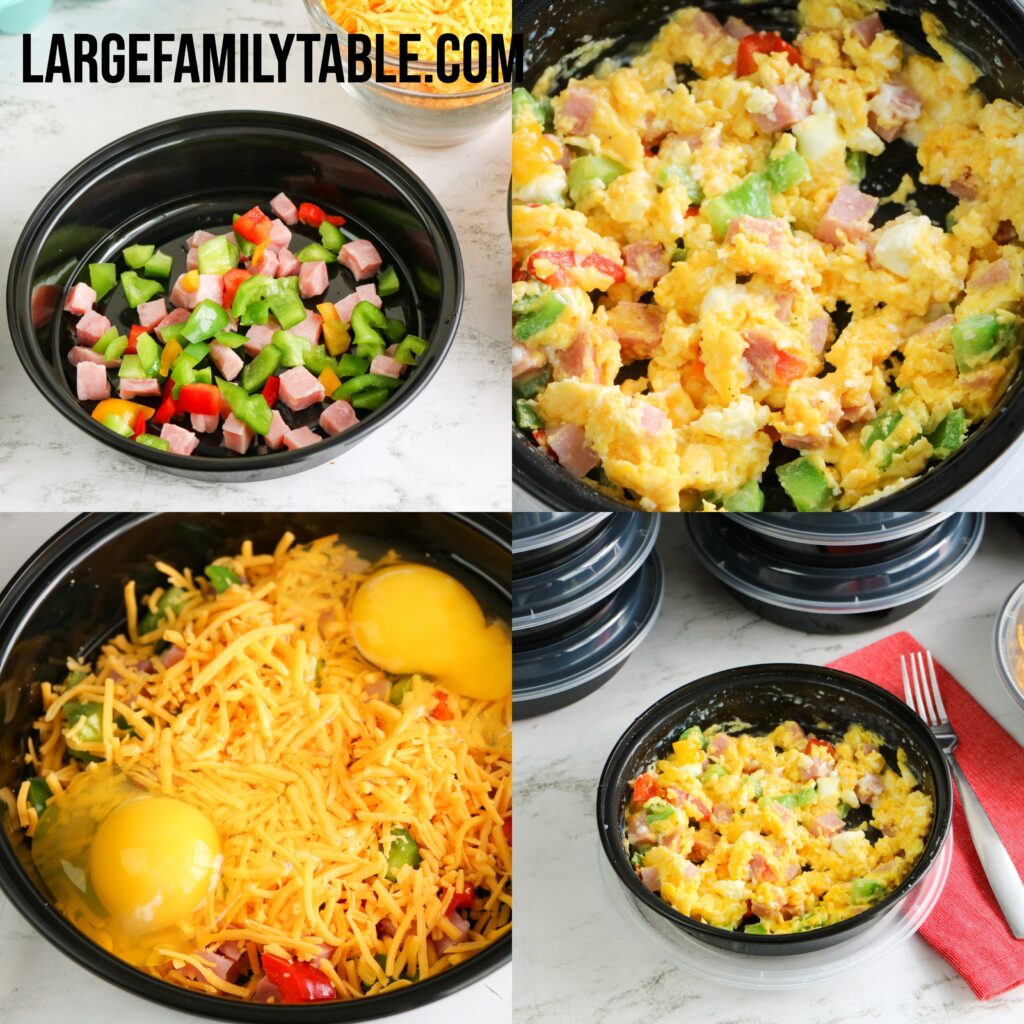 -These Large Family Loaded Breakfast Burritos contain good ingredients for your loved ones, including eggs, diced tomatoes, and cheese.
– Cheesy Sausage and Croissant Casserole is as savory as you would expect with such wholesome ingredients, including pork sausage, eggs, and a shredded Italian cheese blend.
–Large Family Spinach and Cheese Strata consists of French bread with eggs, cheese, and spinach to create a dish that will leave you satisfied while providing a source of protein, iron, and essential nutrients.
-The Vegetable Breakfast Casserole tastes just like your favorite omelet but is even easier to make. It's Low Carb, THM friendly!
Get it ALL here!!
You can get all my 40+ Recipe Packs in my meal time sanity-saving 2022 Massive Mega Bundle! It includes all the food products in my shop through Spring 2022!! You will get so many recipes, make-ahead and freezer meals, lots of sheet pan meals, baking bundles, and planning packs to help you organize all your meals (breakfast, lunch, and dinner) and so much more. That's why I call it the massive mega deal!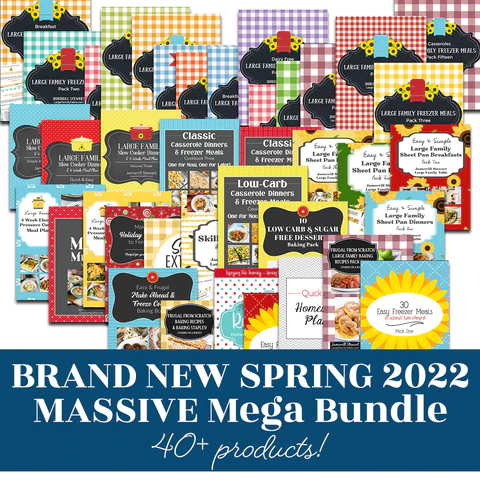 FREE Emergency Pantry Planning Pack!
Don't forget to sign up for the emergency pantry planning pack for free to help you plan your pantry meals! The free Emergency Pantry Planning Pack will help you plan your needed pantry items! Printable pages include pantry inventory, grocery lists, meal planners, list of pantry staple items, and more.