Yes, FINALLY my late night breakfast freezer meals video is posted! This is my recent 12-hour freezer cooking until 3 a.m. – yes, no surprises here. Today's huge breakfast freezer meals video is a collab video with the lovely large family cooking Amy Maryon! Amy Maryon freezer meals are well known and loved by many, so when you're done watching Jamerrill Stewart freezer cooking, hop over here to watch Amy Maryon's ONCE A MONTH Lunch and Snacks Freezer Meals! I love Amy and know one day when we meet, we will be like peanut butter and jelly!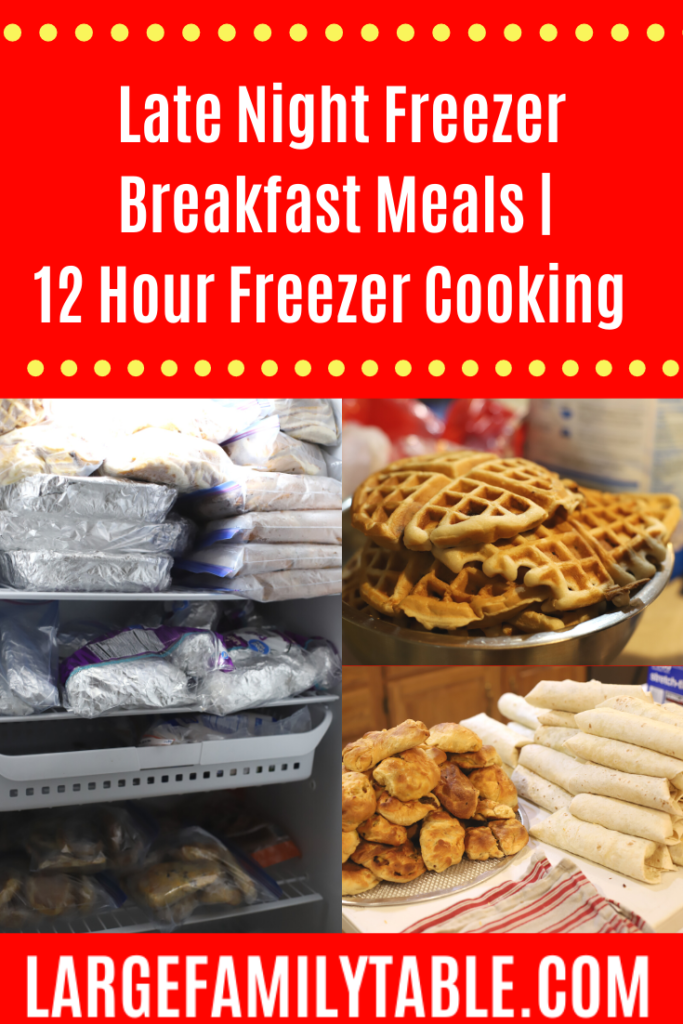 In this freezer cooking session, we made 150 slices of classic french toast, several types of pancakes, waffles, breakfast burritos, homemade breakfast "hot pockets," breakfast bowl bakes, and more! No wonder it took 12 hours to do! Perhaps I should start earlier next time? Who am I kidding? That's never going to happen. It wouldn't be like a boss if I didn't end at midnight or later.
**Use special promo code HELLO20 to take 20% off your first order in the shop including the SUPER MEGA ULTIMATE Large Family Freezer Meals Bundle here! Get packs 1, 2, 3, 4, 5, 6, 7, 8 & 9!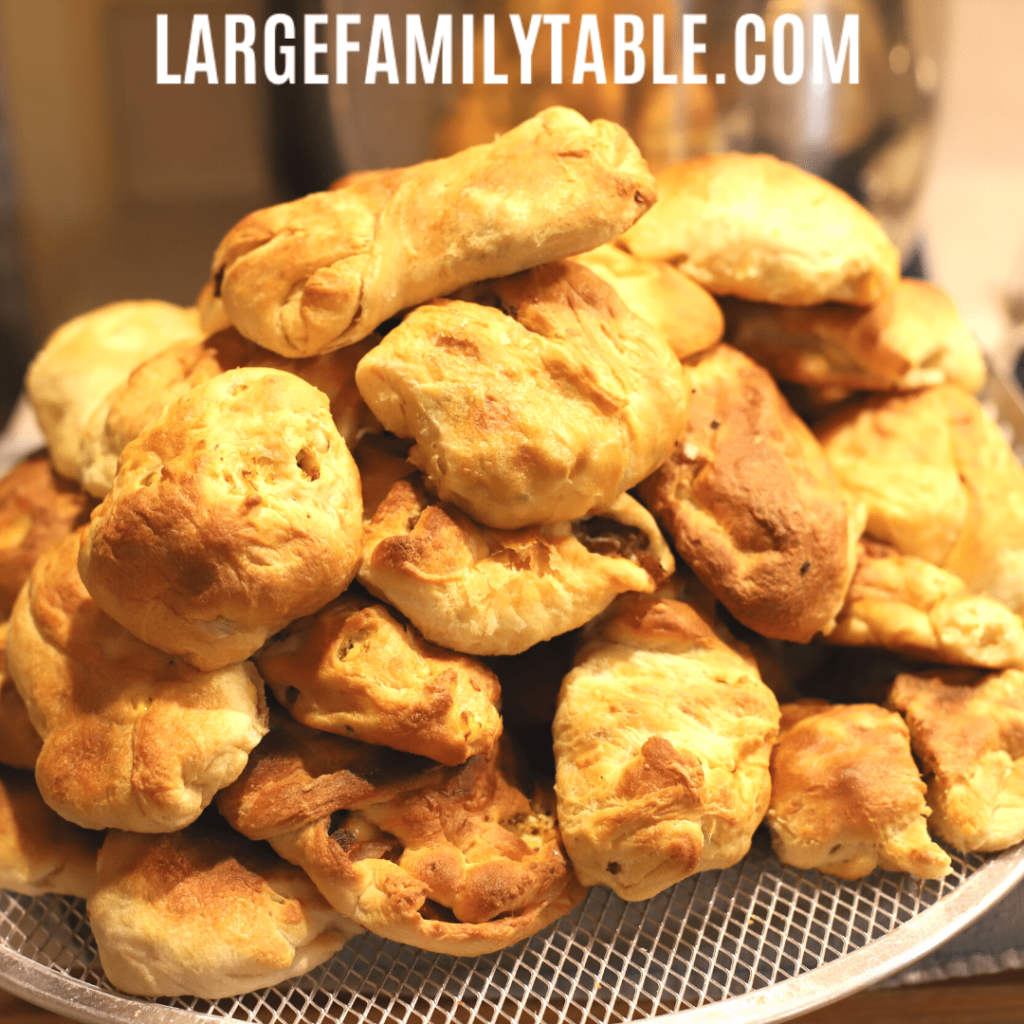 BREAKFAST FREEZER MEALS RECIPES WE MADE THIS SESSION!
EASY French Toast Breakfast Freezer Meal
Breakfast Bagels
Easy Sausage Gravy (freezer friendly, too)
Homemade Freezer Biscuits
Homemade Breakfast "Hot Pocket" Freezer Meal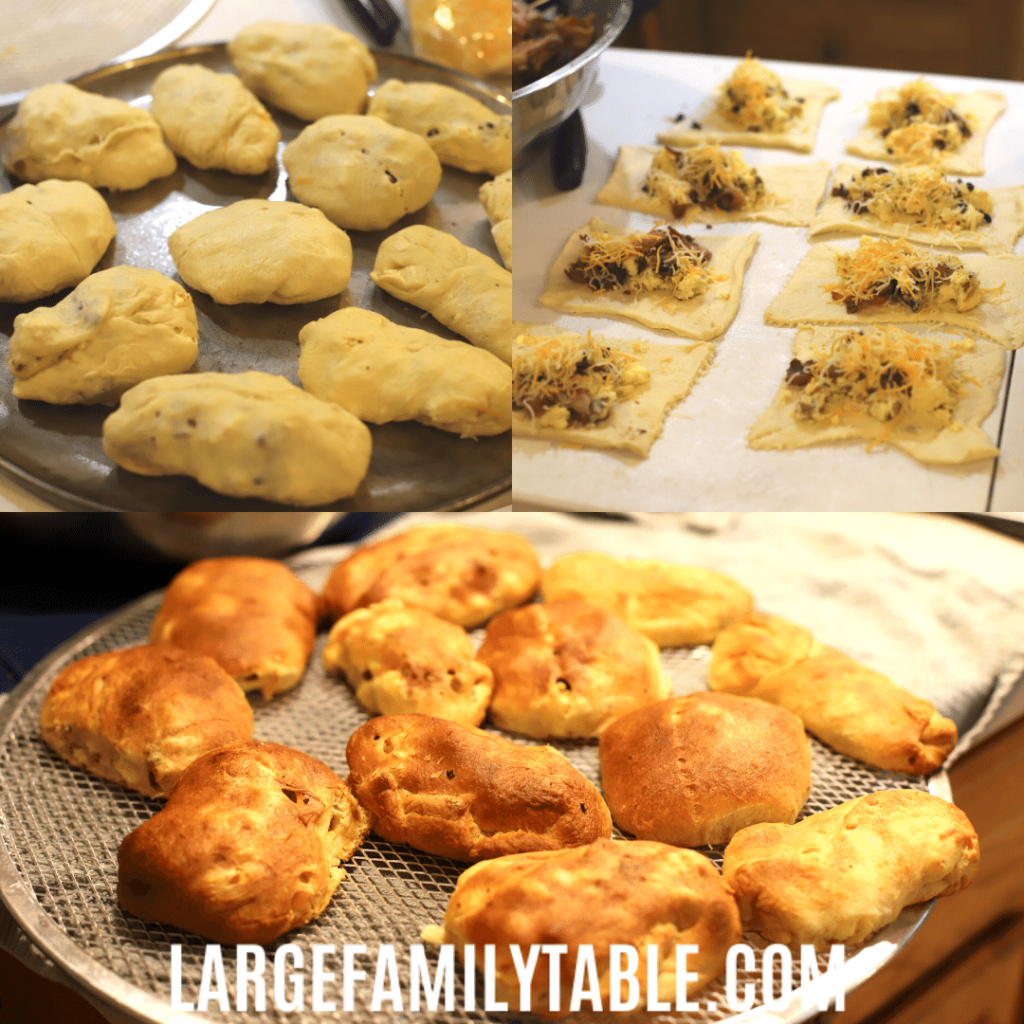 Egg & Potato Breakfast Bowls Bake
Western Breakfast Burritos
Sausage, Egg & Cheese Breakfast Burrito
Make Ahead Freezer Waffles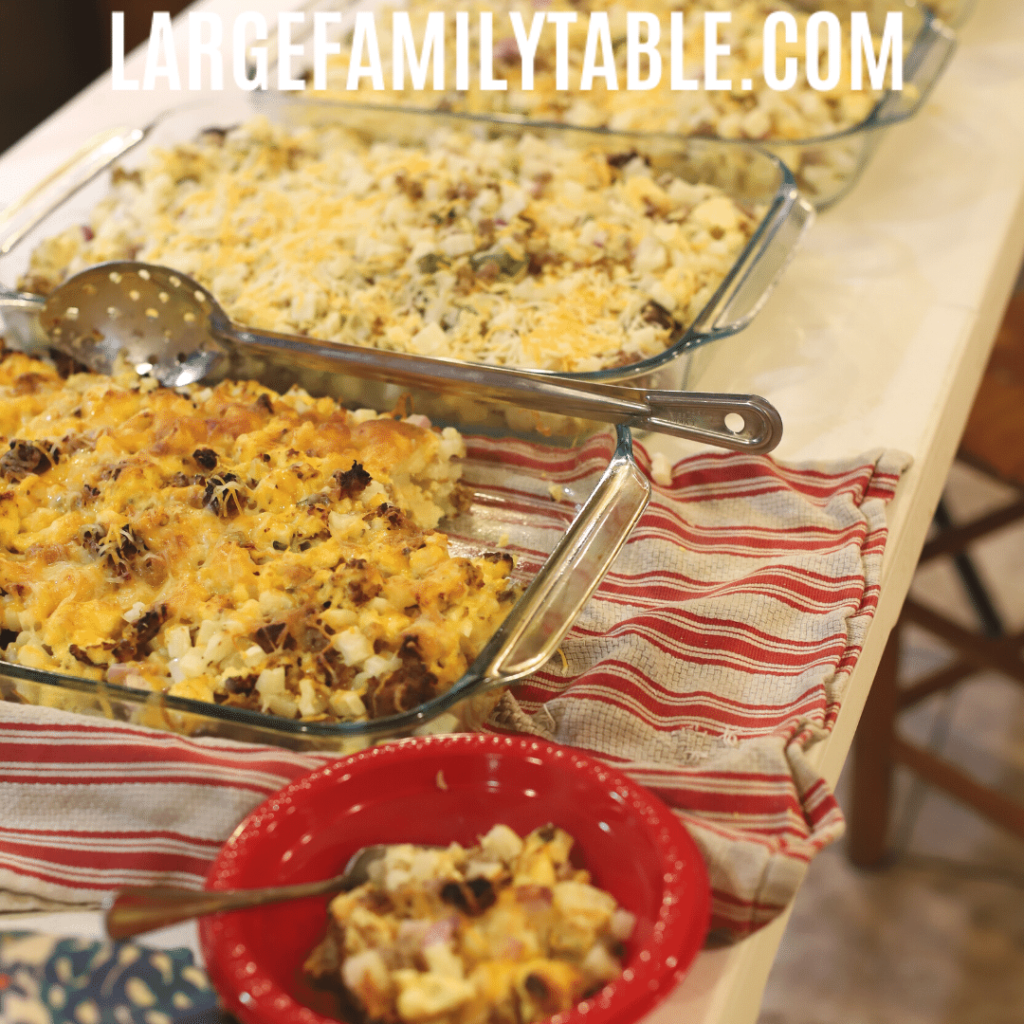 Looking for more freezer breakfast recipes? Check out my breakfast playlist!
Don't forget to grab your copy of my Breakfast Freezer Meals Pack with everything you need to stock your freezer with breakfast goodies!