Welcome, friend! Are you ready for your next free meal plan? I hope you've been enjoying more free time by using my meal plan series. This is a full week of meals for a big family. This Easy Large Family Meal Plan #36 + FREE Grocery List with Planning Pages for Families on a Budget will help take the stress out of meal planning! Yay! Below you will find Easy Large Family Meal Plan #36, which is part of my large family meal plan series. Plus, you get a FREE printable grocery list and planning pack that matches the meal plan.
Each week I serve up a fresh big meal plan with seven nights of dinners for a large family. PLUS, because I *only know mega & lots,* each large family meal plan will guide you through making a little extra to help fill your freezer with delicious meals, yay! You'll also want to grab all my other weekly meal plans, too!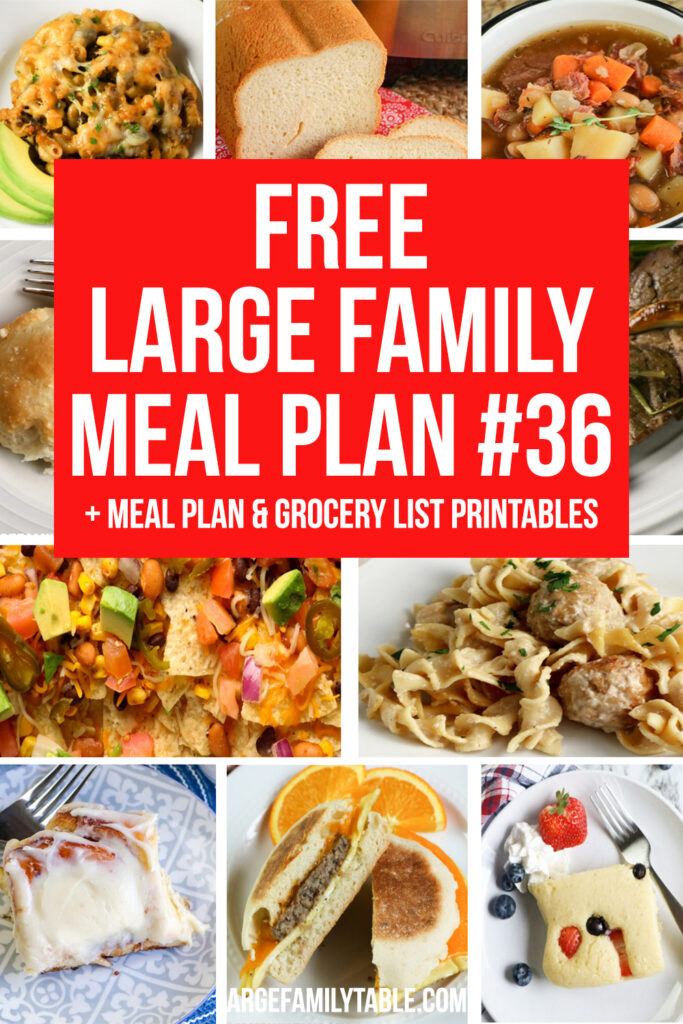 This Easy Large Family Meal Plan #36 + grocery list printables includes Swedish Meatball Casserole, Black Bean Nachos, Taco Macaroni Casserole, Slow Cooker Ham Bone Soup, and more quick and easy meals! Plus a few kid-friendly snacks and simple breakfast ideas, too!
>>> CLICK HERE TO SIGN UP FOR YOUR FREE ONE WEEK MEAL PLAN, GROCERY LIST PACK & PLANNING PAGES!!!<<<
If you are a large family you may find you'll get 7 Large family dinners, plus some extra meals prepped ahead. If you are heading up a smaller family you will have plenty of leftovers for lunches and lots of extra to build your freezer stash. Don't forget to sign up for the Easy Large Family Meal Plan #36 for a Large Family + Free Grocery List Printables set HERE!
Easy Large Family Meal Plan #36+ Free Clickable Planning Pack and Grocery List for a Week
Each week I give you a FREE COMPLETE Downloadable Meal Plan with a detailed GROCERY LIST. Just SIGN UP HERE FOR THE Week 36 LARGE FAMILY MEAL PLAN GROCERY LIST and Pack! You'll receive a thought-out grocery list to guide you through buying everything on this week's large family meal plan, plus bonus meal planning pages – yay!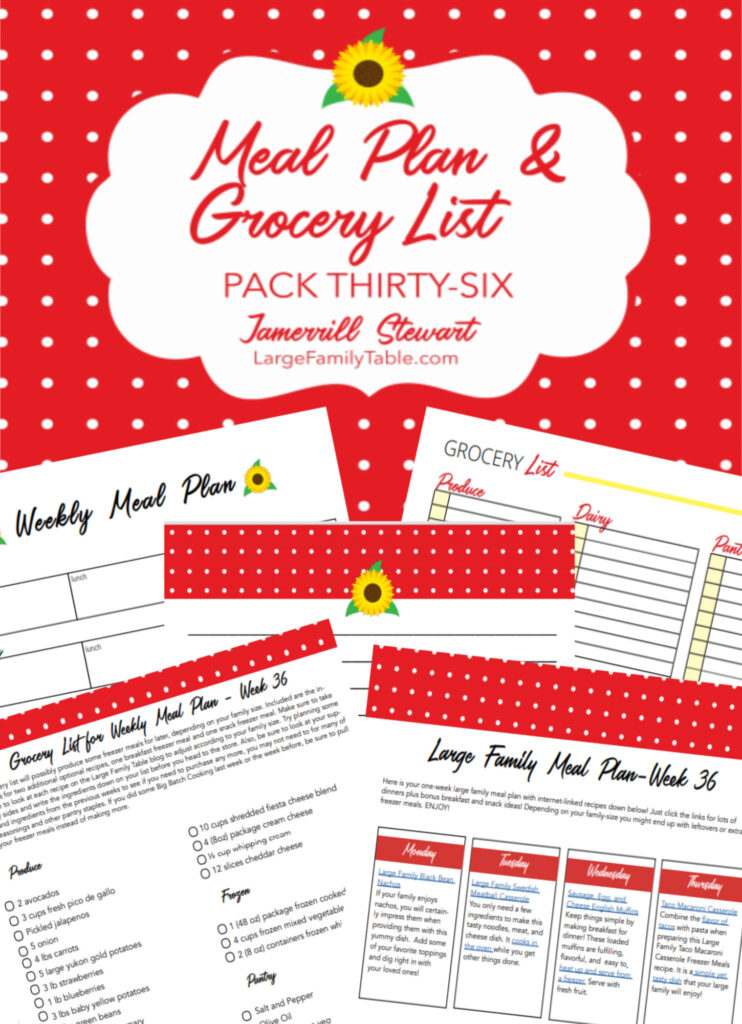 If you plan ahead, you can do some big batch cooking to add some meals to your freezer for later. Serve up these delicious recipes at your own Large Family Table. Check out this post if you would like to know my Must Have Large Family Freezer Meal Supplies.
>>> CLICK HERE TO SIGN UP FOR YOUR FREE ONE WEEK MEAL PLAN, GROCERY LIST PACK & PLANNING PAGES!!!<<<
More Large Family Meal Plans
We have a mega-ton of large family meal plans for you! I've listed the most recent five here, but be sure to grab the rest of the large family meal plans.
Easy Large Family Meal Plan #36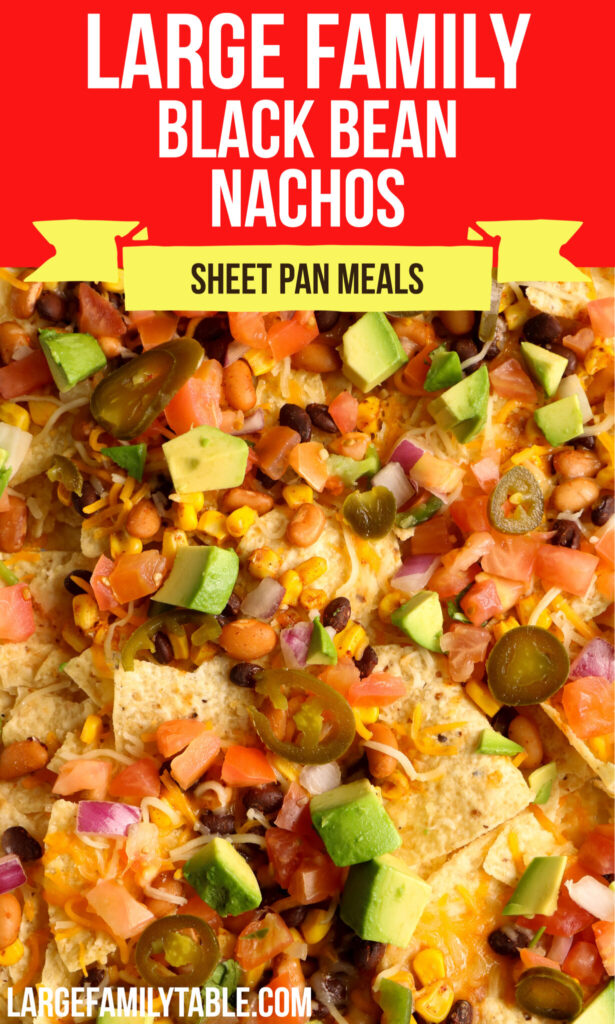 Do you have a craving for tasty nachos covered in some of the best toppings? Instead of buying them at a restaurant, learn how to make your own in no time with this Large Family Black Bean Nachos recipe. If your family enjoys nachos just as much as you do, you will certainly impress them when providing them with this tasty appetizer. If you are on a dairy-free diet then just leave off the cheese or replace it with dairy-free cheese. Add some of your favorite toppings and dig right in with your loved ones!
When you want to provide your family with a wholesome meal, try the Large Family Swedish Meatball Casserole Dinner Recipe. It is a meaty meal with noodles and cheese that pair well together to create a delicious dinner. You do not need too many ingredients to make this meal. Best of all, it cooks in the oven while you can get other things done. If you have leftovers, you can store it in your fridge for an easy lunch to keep it fresh. You can reheat the leftovers for lunch or dinner. Serve with a side of steamed carrots.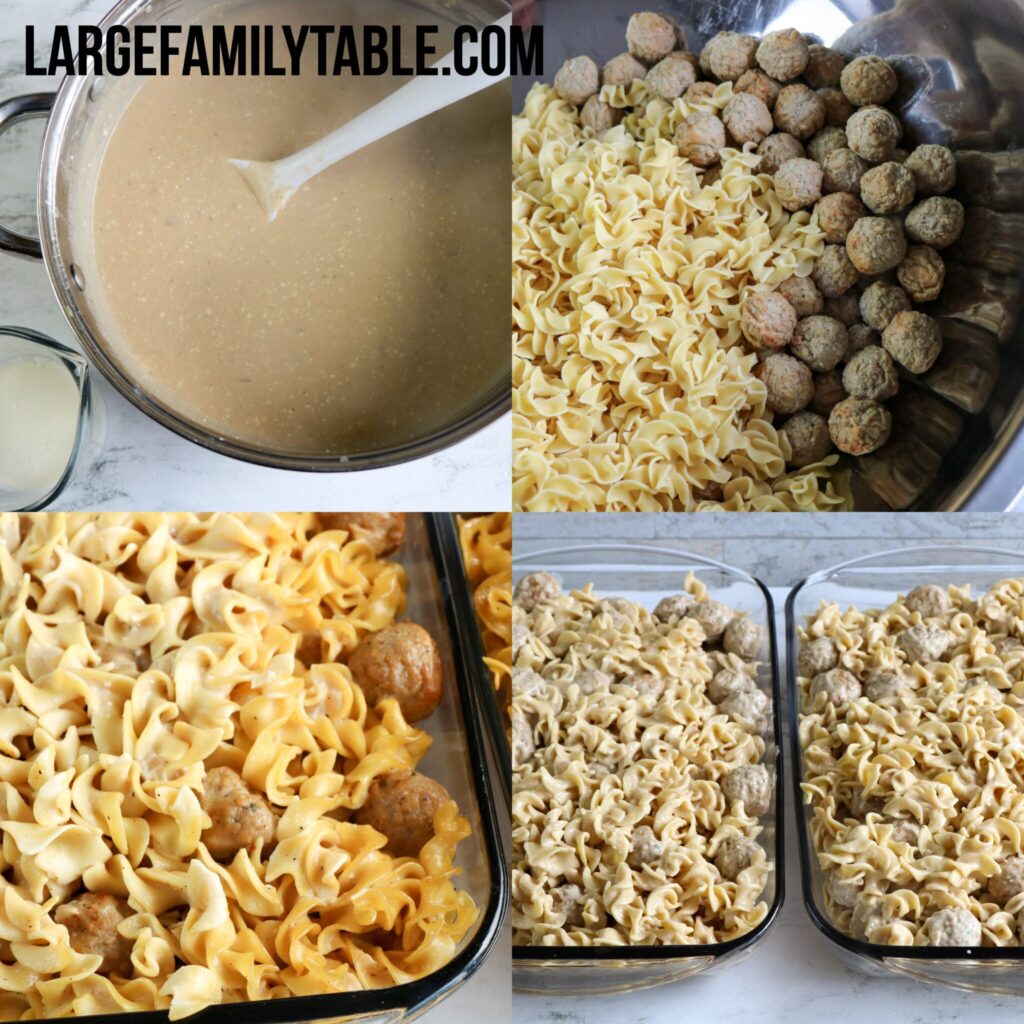 Sometimes when making breakfast for dinner, we keep things simple by making these Large Family Freezable Sausage, Egg, and Cheese English Muffins. Not only are these muffins fulfilling and flavorful, but they are also easy to heat up and serve after you have had them in a freezer for a few days or weeks. Serve with fresh fruit.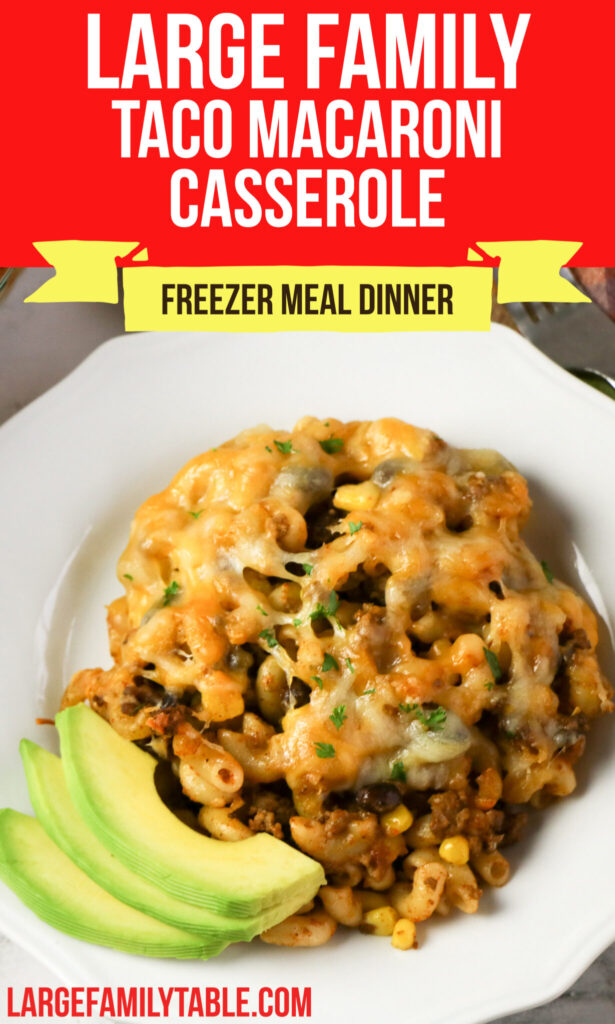 Combine the flavor of tacos with pasta when preparing this Large Family Taco Macaroni Casserole Freezer Meals recipe. It is a simple yet tasty dish that your large family will enjoy!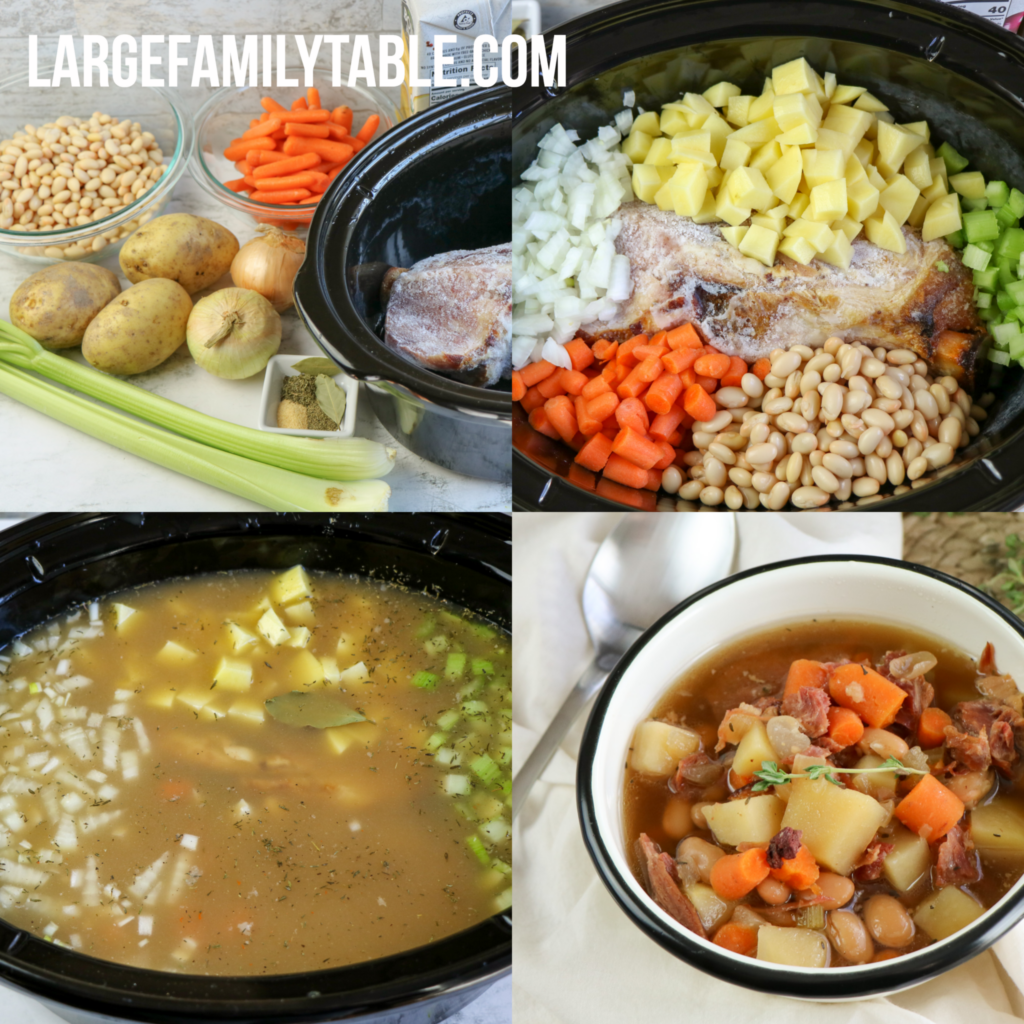 When you are in the mood for a savory soup loaded with flavor, you need to try theLarge Family Easy Slow Cooker Ham and Bone Soup. The recipe is simple because you only need a few ingredients to quickly place into the slow cooker, allowing it to do most of the work for you while you take care of other tasks. When you prepare this recipe, you will have plenty of delicious soup available for each person to enjoy. You will even have plenty of leftovers that you can keep in the fridge or freezer! Serve with homemade potato bread.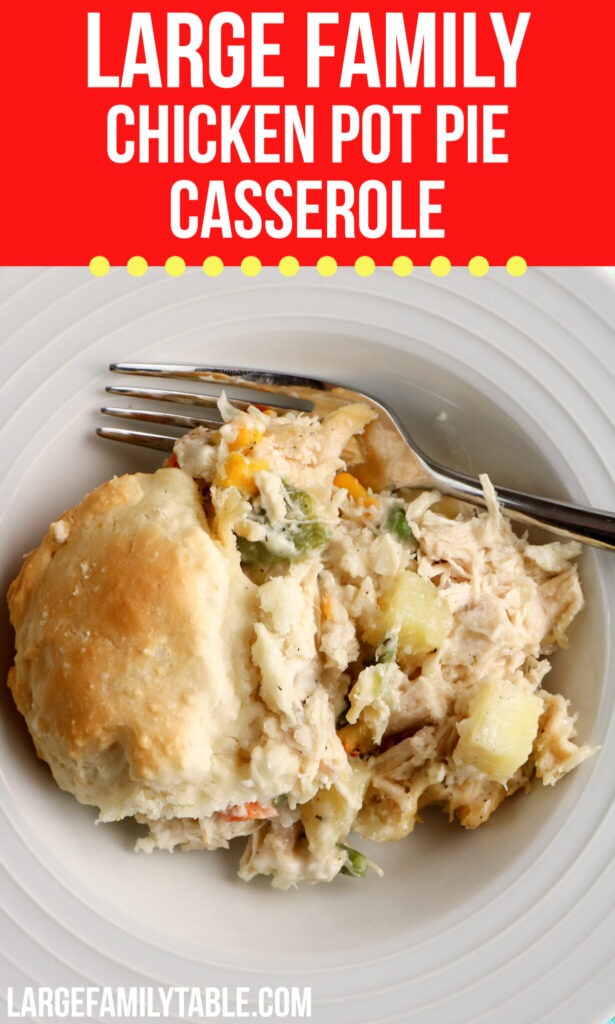 Does your family enjoy hearty chicken meals for lunch or dinner? Then you will love the Large Family Chicken Pot Pie Casserole, which tastes better than any frozen version you can find. This hearty meal consists of chicken, vegetables, and a creamy sauce that creates such a fantastic taste. The tasty casserole is easy to put together and bake for the family. If you want to make a meal that your entire large family can enjoy, try this recipe because your family will love it.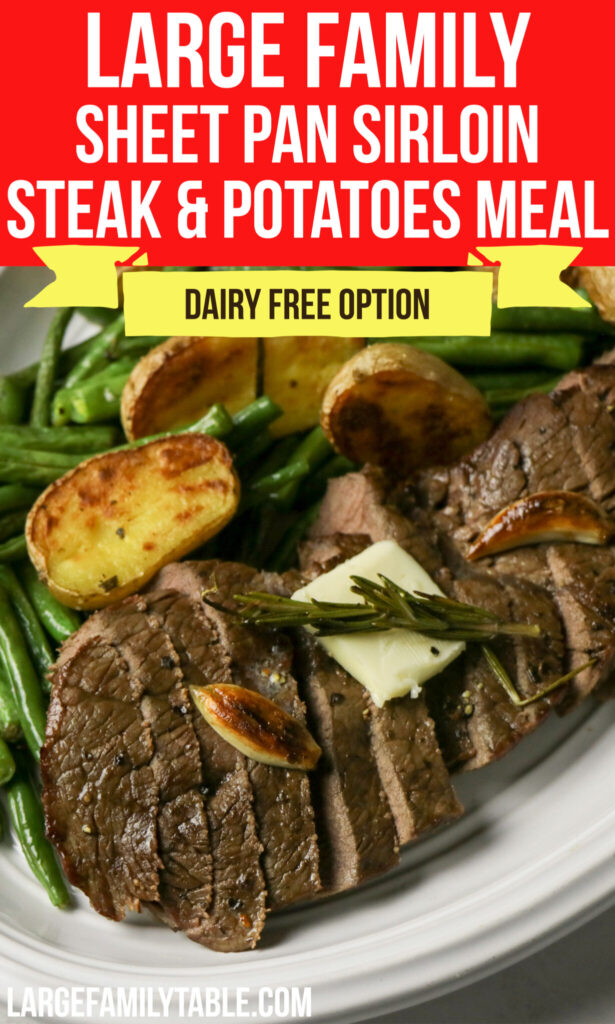 This Sirloin Steak and Potatoes meal is very easy to put together. Served with green beans and roasted potatoes, this dinner is the complete package. For a special evening, make a Large Family Strawberry Trifle for dessert.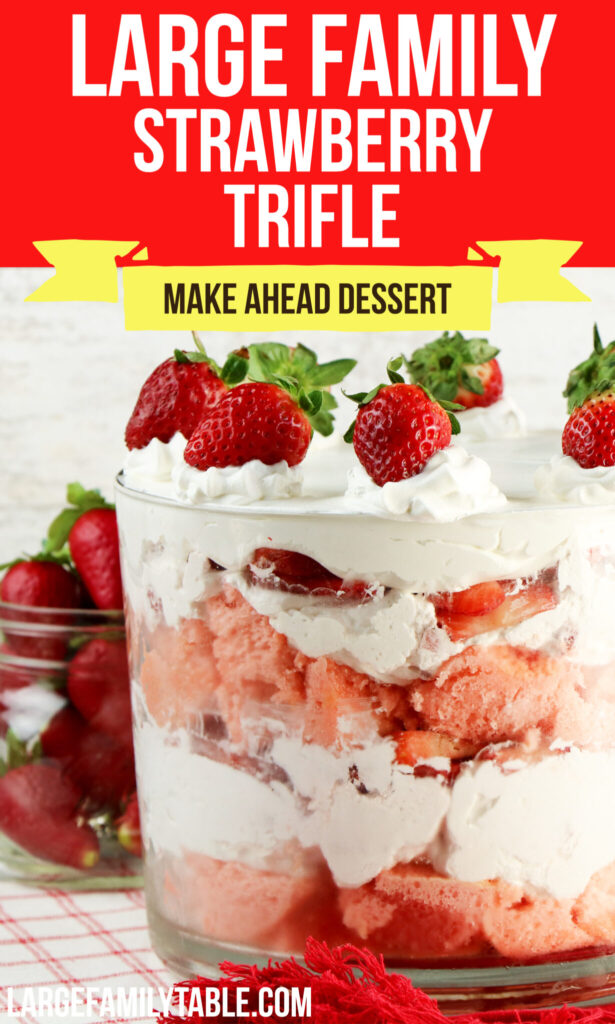 Bonus Breakfast Recipe idea: Sheet Pan Berry Pancakes
Bonus Snack Recipe idea: Bread Machine Cinnamon Rolls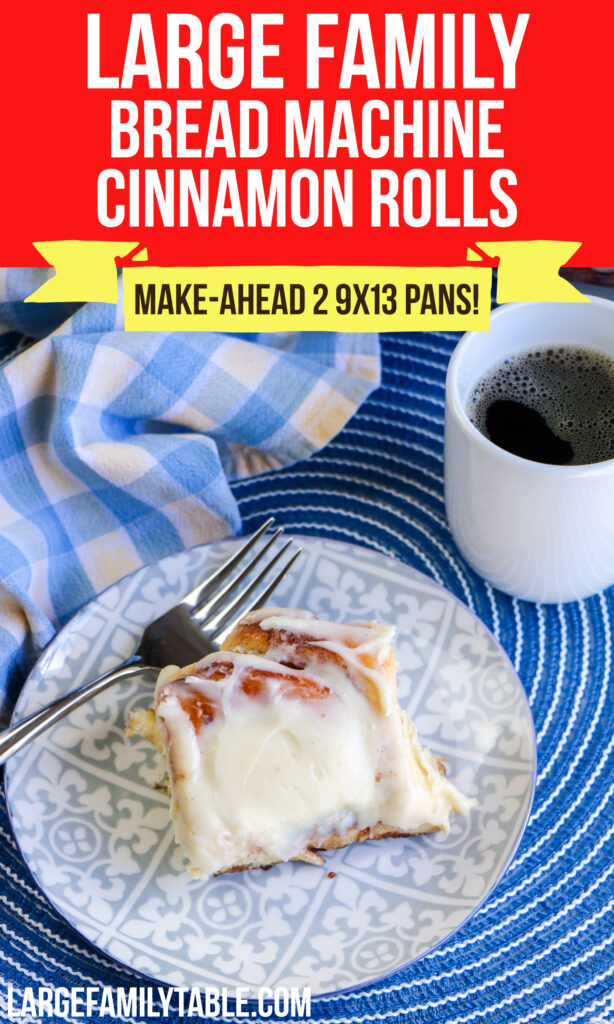 >>> CLICK HERE TO SIGN UP FOR YOUR FREE ONE WEEK MEAL PLAN, GROCERY LIST PACK & PLANNING PAGES!!!<<<
Large Family Meal Planning
Making a meal plan is a great way to make sure you're eating at home and with only a small amount of extra effort, you can also add food to your freezer to make later meals more convenient. For more meal planning ideas, check out Large Family Meal Planning.
Easy Large Family Meal Plan #36 + FREE Clickable Planning Pack and Grocery List
SIGN UP NOW to receive the free grocery list and planning pack for week 36 that goes with this meal plan! You'll have everything you'll need to shop delivered right to your inbox including a detailed grocery list, meal planning pages, and more!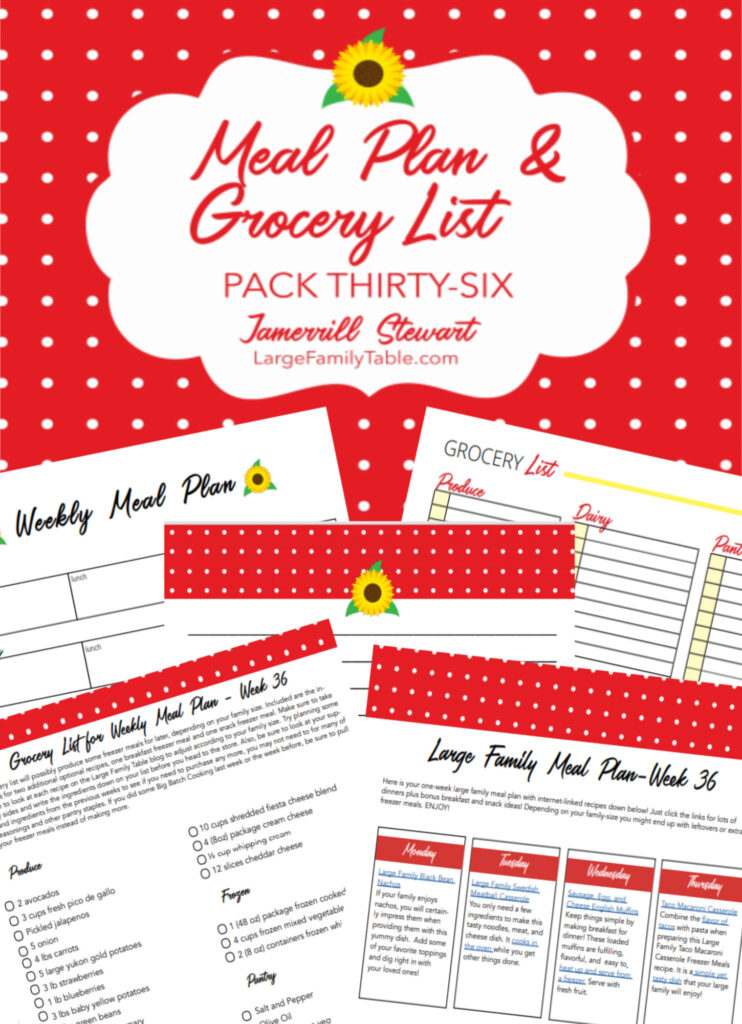 >>> CLICK HERE TO SIGN UP FOR YOUR FREE ONE WEEK MEAL PLAN, GROCERY LIST PACK & PLANNING PAGES!!!<<<