In this post, you'll find an easy list of mega meals for your Large Family Gatherings this Spring. With the return of warm days, families fun, and all of the things happening, it's a great time to share with you these 10 Large Family Recipes to Make in May.
****Use special promo code HELLO20 to take 20% off the entire meal time sanity-saving MASSIVE MEGA 40+ Product Bundle which includes the best-selling Large Family Freezer Meal Packs 1-15 + so much more!!****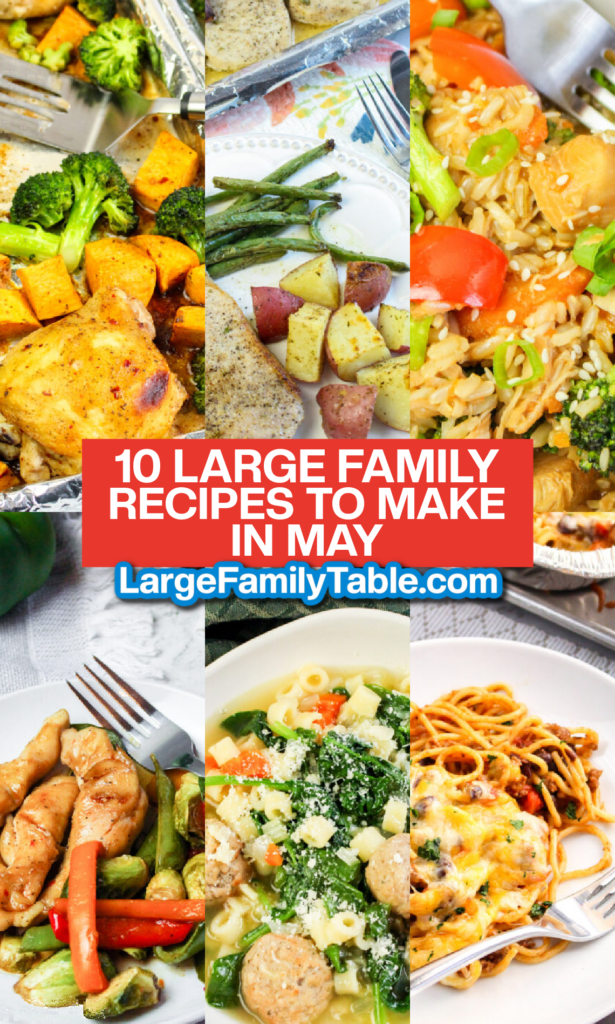 What Can I Feed a Large Group?
Because the weather is finally warm again, friends and family pop over for visits more regularly, and that means large numbers of guests for dinner! And being a super busy Momma, I know that even without that, many of us Mommas have large groups just cooking for our own people every night of the week! Do you love having some fresh dinner ideas to help feed your family? Here you can find 10 Large Family Recipes to Make in May that I've put together to help you out!
Remember, if you'd like even more inspiration, I have these big budget friendly meals to help you.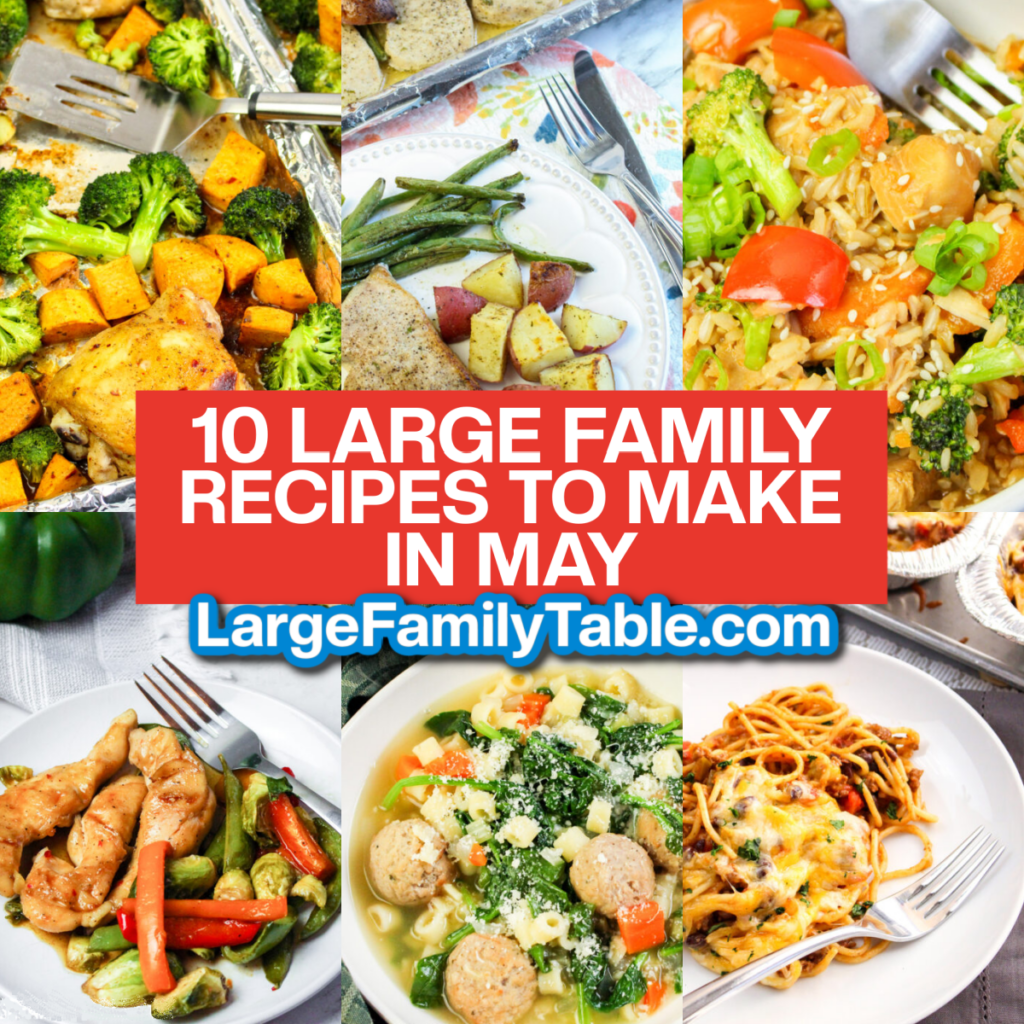 10 Large FamilyRecipes to Make in May
You can get all my 50+ Cooking Guides in my meal time sanity-saving Super Mega Extravaganza Bundle! It includes all the food products in my shop through Fall 2022!! You will get so many recipes, make-ahead and freezer meals, lots of sheet pan meals, baking bundles, and planning packs to help you organize all your meals (breakfast, lunch, and dinner) and so much more. That's why I call it the Super Mega Extravaganza Deal!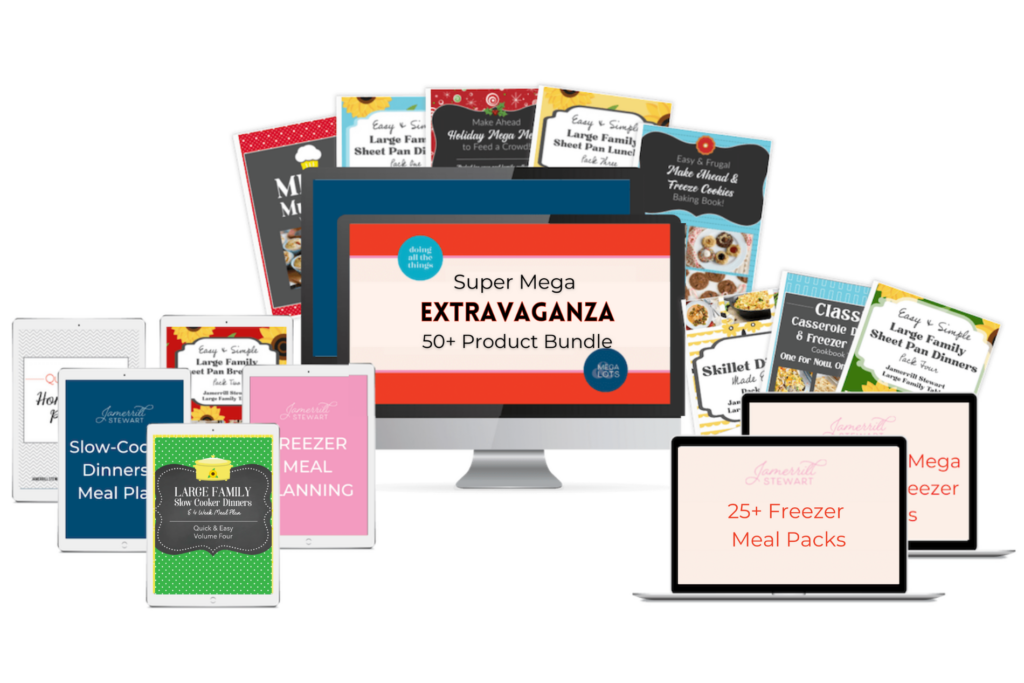 FREE Emergency Pantry Planning Pack!
Don't forget to sign up for the emergency pantry planning pack for free to help you plan your pantry meals! The free Emergency Pantry Planning Pack will help you plan your needed pantry items! Printable pages include pantry inventory, grocery lists, meal planners, list of pantry staple items, and more.