Overnight oats are the superfood of breakfast. They are easy to make, frugal, and full of good things. No one wants to eat the same food over and over again so I came up with 4 fun ways to make overnight oats that I know you and your family will love. Who can resist eating banana bread, brownies, apple pie, or peanut butter for breakfast?
**Use special promo code HELLO20 to take 20% off your first order in the shop including the SUPER MEGA ULTIMATE Large Family Freezer Meals Bundle here!**
WAYS TO MAKE OVERNIGHT OATS
Are overnight oats healthy?
Overnight oats are a hearty yet frugal breakfast option. Oats are loaded with good-for-you nutrients like fiber, protein, magnesium, potassium, and omega 3 fatty acids. Bonus is that oats don't contain added sugar so you can keep them sugar free if you so desire. Need to make them gluten free? Use certified gluten free oats. Dairy free is easy too if you use your favorite milk alternative. Overnight oats are loaded with possibilities.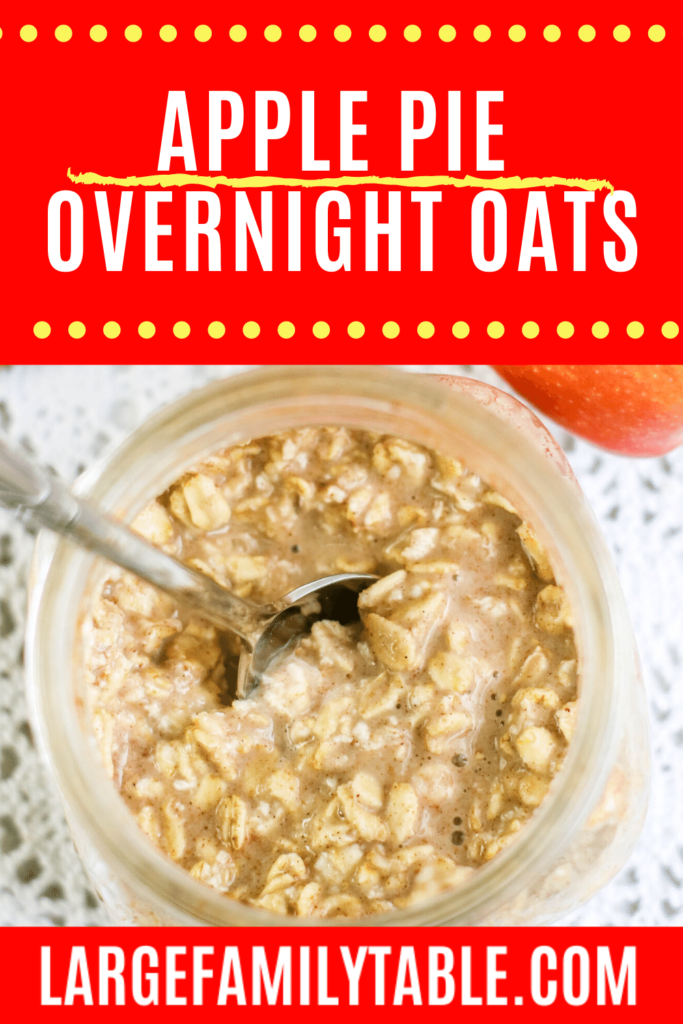 Do you eat overnight oats warm or cold?
This is a matter of preference. When it's cold outside, warm is the way to go. When it's warm outside then cold wins. Everyone has their own preference as to the temperature they want their oats before eating. The brownie batter overnight oats are absolutely heavenly warmed up. I could eat several jars worth. Oh yes.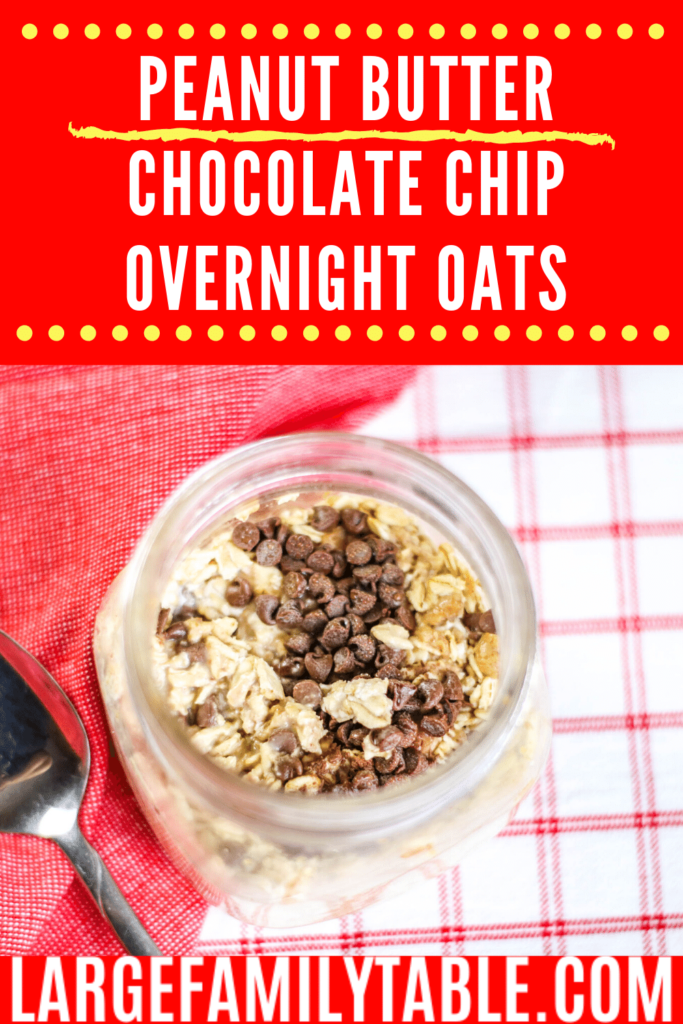 How do overnight oats work?
Usually oats work by boiling them to cook. When you make overnight oats, the oats soak in the liquid making them soften just as if you cooked them. The key here is that they have to sit overnight. You can't make them before you get in the shower and expect them to be yummy when you get out. They need to the time to sit and chill.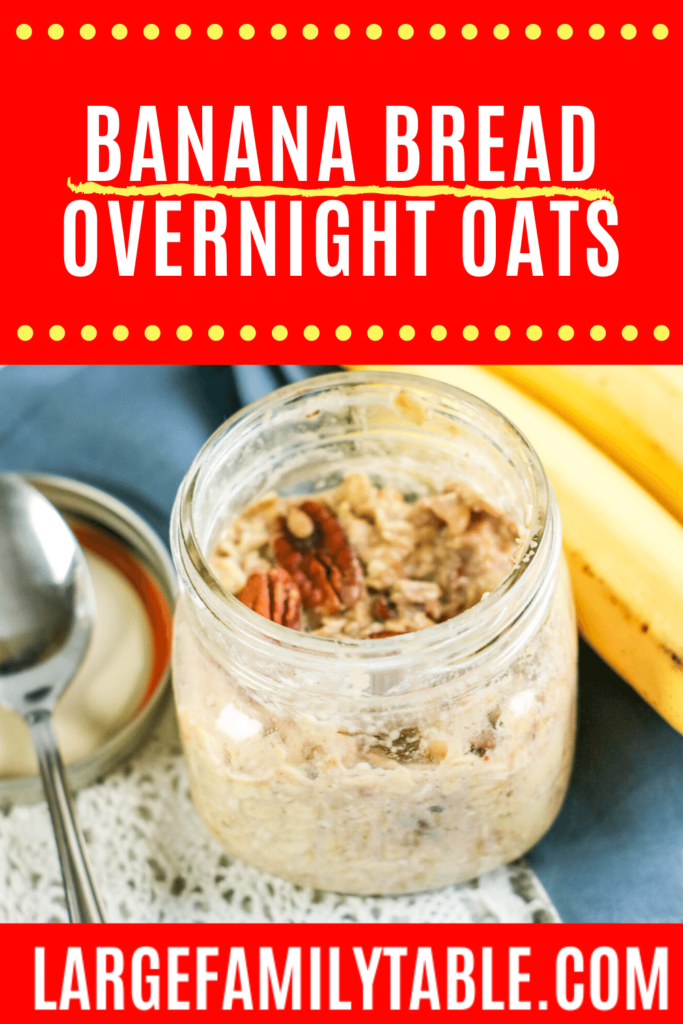 What do overnight oats taste like?
Overnight oats taste like creamy porridge. Yummy, smooth, spoonable porridge. It's yumminess in a bowl. Don't let them sit long enough or put in too little liquid and you will not get yumminess. Leave them overnight and put in all the liquid even if it looks like too much.
Can overnight oats go bad?
Yes. Overnight oats can last as long as 5 days in the fridge but their yumminess will be affected for real. I would not eat them past 2 or 3 days unless you like eating slimy things.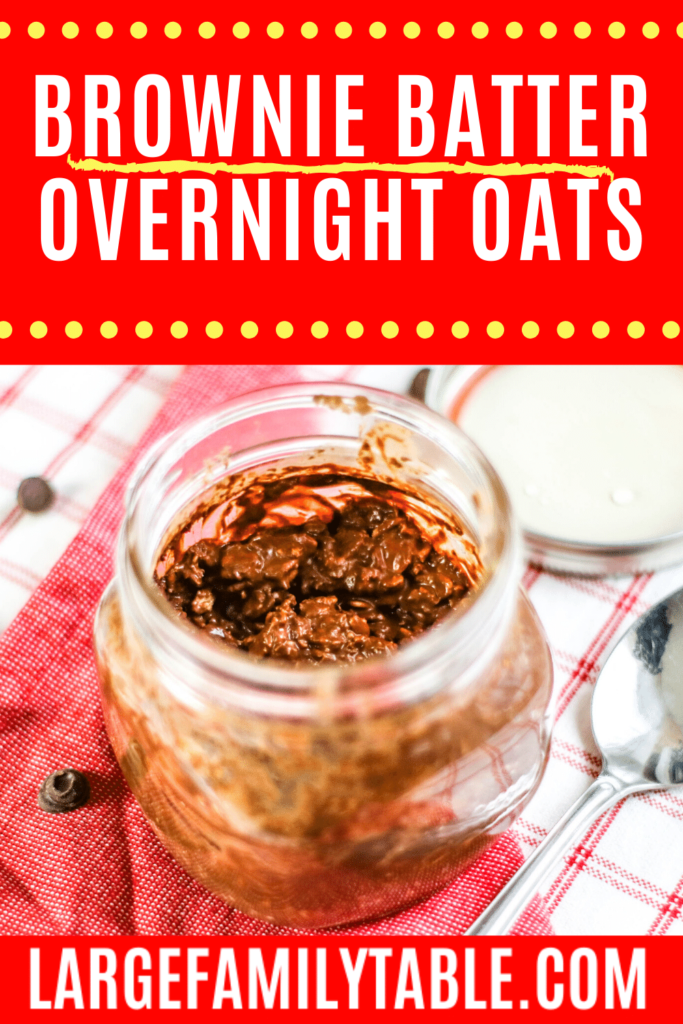 Now you know all about overnights oats and how amazing they are! These 4 ways to make overnight oats fun will bring your breakfast game to a whole new level. Your family will be singing your praises! Let me know in the comments which one you try!
Get my 2021 Super Mega Deal Today!!
You can get all my recipes in my 2021 SUPER MEGA DEAL!!***Get it all 30+ Products Bundle. It includes everything in my shop through 2021!! You will get so many recipes, make-ahead and freezer meals, lots of sheet pan meals, planning packs to help you organize all your meals (breakfast, lunch, and dinner) and so much more. That's why I call it the super-mega deal!
Looking for more Large Family Breakfast Ideas?
I have a TON of other crowd-pleasing breakfast ideas on my blog such as LOADED Breakfast Biscuits, Breakfast Tater Tot Casserole, INSTANT POT SAUSAGE BREAKFAST CASSEROLE, Western Breakfast Burritos, + MUCH MORE!!
FREE Emergency Pantry Planning Pack!
Don't forget to sign up for the emergency pantry planning pack for free to help you plan your pantry meals! The free Emergency Pantry Planning Pack will help you plan your needed pantry items! Printable pages include pantry inventory, grocery lists, meal planners, list of pantry staple items, and more.