Here it is, friends! A Large Family Fall Bucket List! Add some rich and wonderful memories for all of your loved ones this autumn when you follow this easy and fun no-pressure bucket list! Enjoy all of these or just a simple few–your call! This is just one more way I'm hoping to help you live your Best Momma Life.
****Use special promo code HELLO20 to take 20% off the entire meal time sanity-saving MASSIVE MEGA 40+ Product Bundle which includes the best-selling Large Family Freezer Meal Packs 1-15 + so much more!!****
Large Family Fall Bucket List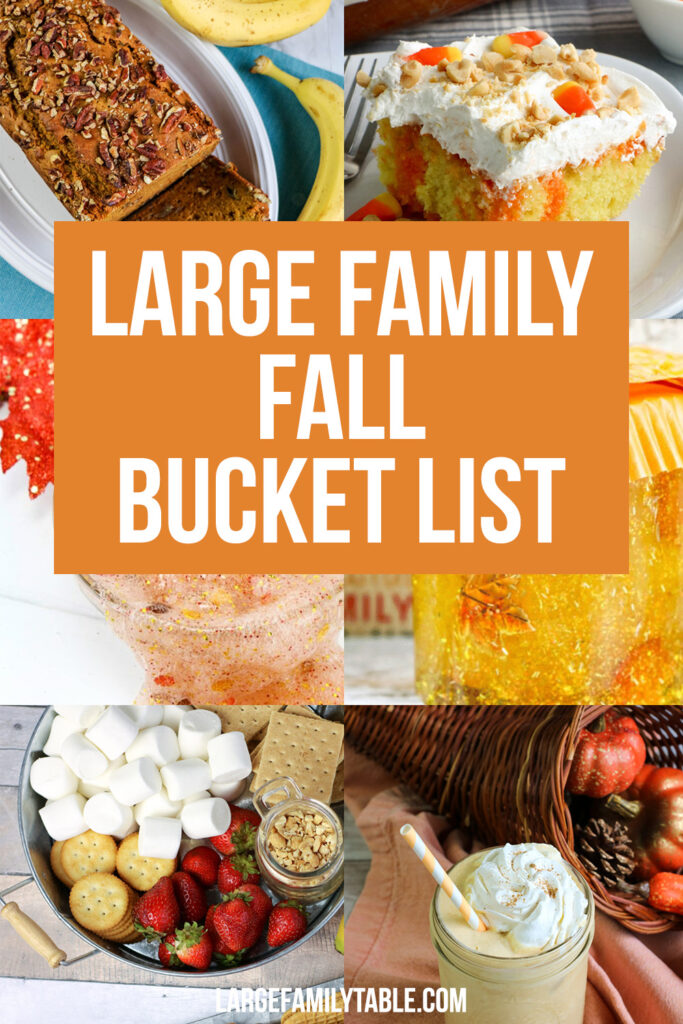 What are your family's favorite fall activities?
Fall is one of the most popular seasons of the year. We finally get to slow down and enjoy some quieter times with the ones we love. While the nights are cooler, we still enjoy the warmth of the sun filled days. Autumn is fantastic time for family fun!
With Fall come all of those wonderful times of hayrides, the pumpkin patch, corn mazes, night snuggles and more! Why not put baking on your Large Family Fall Bucket List? Just think of the wonderful smell that will await you when you come home from the hayride and have a batch of the pumpkin cinnamon rolls waiting with some hot chocolate! The pumpkin cheesecake bars are an easy addition to any get-together!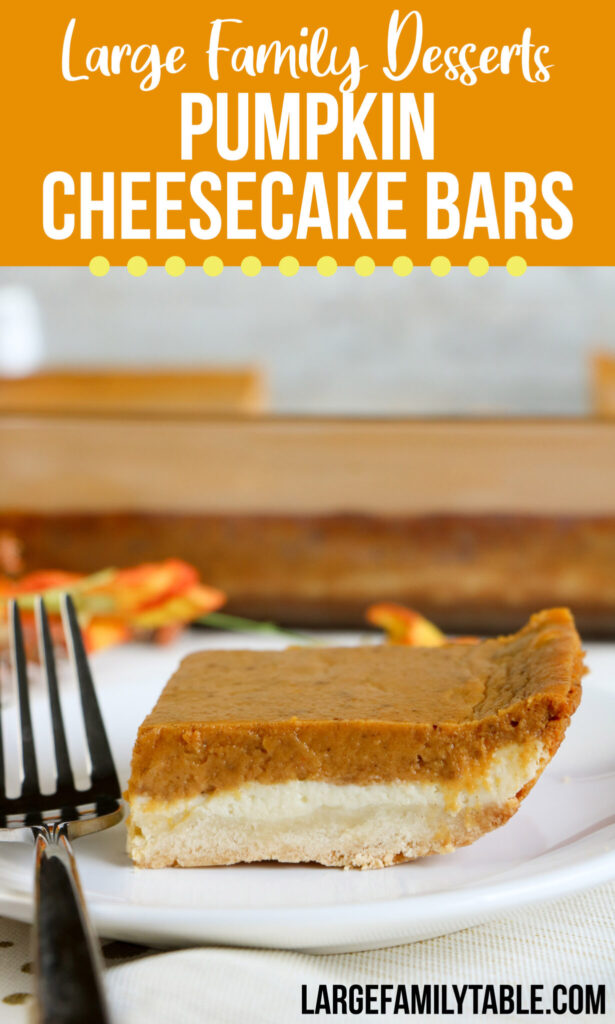 What can you do in the fall with kids?
Now that school has started again, craft projects are a bit easier with the stores having an abundance of supplies for sale or you can just grab these from around the house! That means that fall is a perfectly great time to gather the family for some easy projects! So gather your family around the table, put on some festive music, and enjoy an afternoon of fall activities!
Here are some favorites: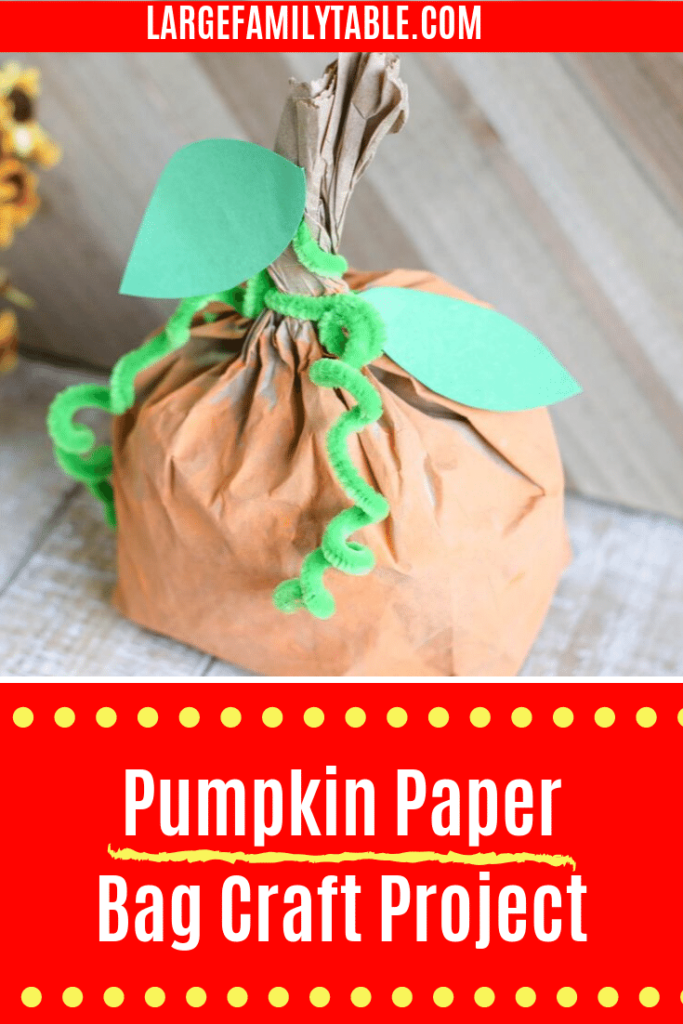 Enjoy these cozy fall evenings!!
Pumpkin picking, hoodies, and the glorious drives to watch the leaves changing colors…What is the most popular way to end your Large Family Fall Bucket List? With a bonfire!
Friends, did you know that I have a recipe for a Pumpkin Spice Latte? We will all say Yes and Amen to this one! It's the perfect drink for an afternoon play date or with your family around a bonfire.
And what about a Build Your own S'mores Bar? The kids will be ecstatic and you will feel like a kid again with this super fun activity!!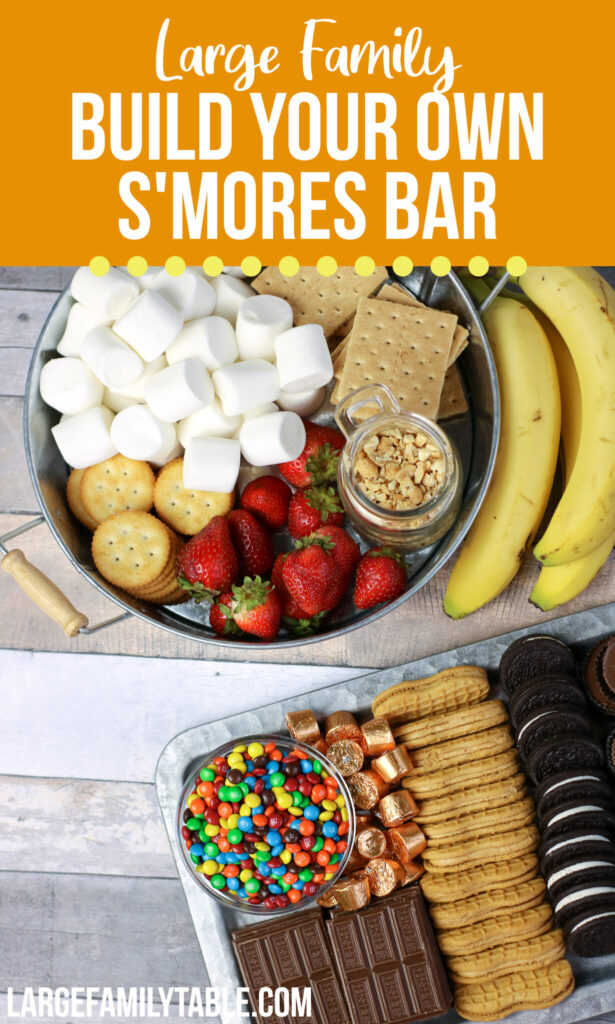 🎉 2022 Massive Mega Bundle!!
You can get all my 40+ Recipe Packs in my meal time sanity-saving 2022 Massive Mega Bundle! It includes all the food products in my shop through Spring 2022!! You will get so many recipes, make-ahead and freezer meals, lots of sheet pan meals, baking bundles, and planning packs to help you organize all your meals (breakfast, lunch, and dinner) and so much more. That's why I call it the massive mega deal!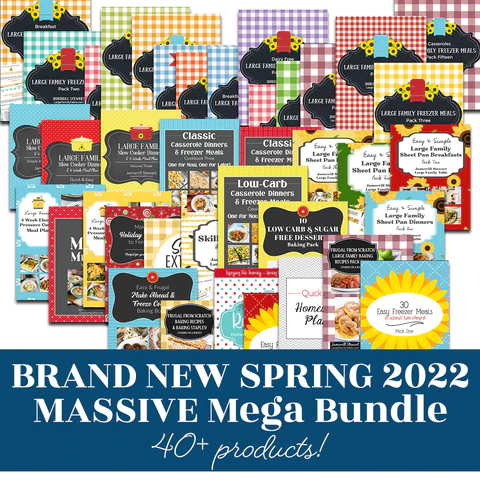 FREE Emergency Pantry Planning Pack!
Don't forget to sign up for the emergency pantry planning pack for free to help you plan your pantry meals! The free Emergency Pantry Planning Pack will help you plan your needed pantry items! Printable pages include pantry inventory, grocery lists, meal planners, list of pantry staple items, and more.