Are you looking for some recipe inspiration to feed your family this blustery February? Here are 10 Large Family Recipes to Make in February! This quick and easy list is here to help you feed all of your people the easiest and most nutritious way possible. Save this one to your phone for the tastiest 10 Large Family Recipes to Make in February!
🎉 Use Coupon Code HELLO20 to take 20% off the SUPER MEGA EXTRAVAGANZA BUNDLE which includes 50+ meal-time sanity-saving products like Big Batch Freezer Meal Guides 1-18!!! 🎉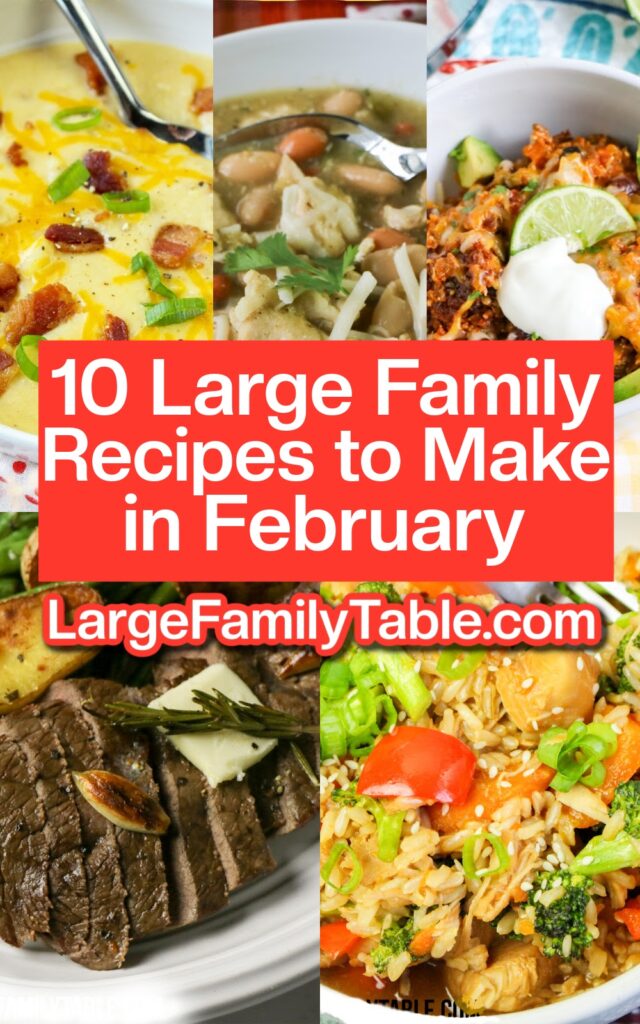 10 Large Family Recipes to Make in February
Do you crave delicious comfort food that you can make in the slow cooker? Are you looking for looking for a simple and tasty large family meal? How about a meal without dairy? Are you looking for something you can quickly prepare to create a healthy sheet pan meal for dinner ? I've got you, friend. Here are my 10 Large Family Recipes to Make in February!
If you're wanting to discover a new way to prepare a nutritious meal for your Large Family, these 10 easy recipes to will give you just the recipe inspiration boost we all need this time of year! Many of these come dairy free or have a dairy free option! Take some time to save these to your phone now, so you can make them all month long!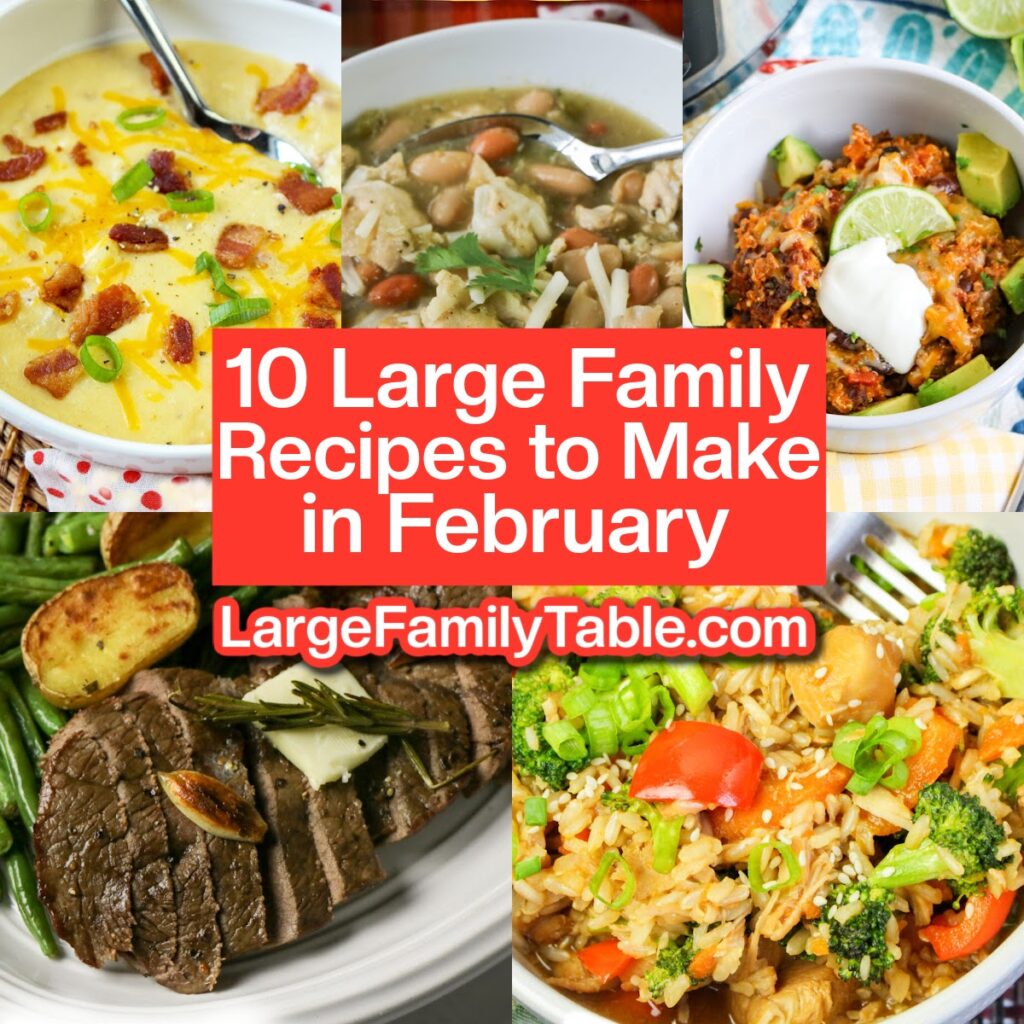 10 Large Family recipes to Make in February
🎉 Get it All Here!!
You can get all my 50+ Cooking Guides in my meal time sanity-saving Super Mega Extravaganza Bundle! It includes all the food products in my shop through Fall 2022!! You will get so many recipes, make-ahead and freezer meals, lots of sheet pan meals, baking bundles, and planning packs to help you organize all your meals (breakfast, lunch, and dinner) and so much more. That's why I call it the Super Mega Extravaganza Deal!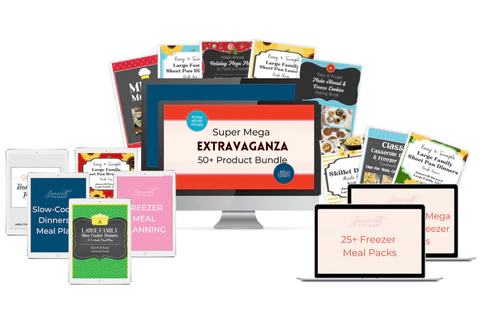 FREE Emergency Pantry Planning Pack!
Don't forget to sign up for the emergency pantry planning pack for free to help you plan your pantry meals! The free Emergency Pantry Planning Pack will help you plan your needed pantry items! Printable pages include pantry inventory, grocery lists, meal planners, list of pantry staple items, and more.