One thing you miss quickly when you start eating low carb is dessert. Yes, the craving eventually wanes to manageable levels. At certain times of the year though, the urge is real and tangible. This low carb snickerdoodles recipe will meet the need for a cookie while staying low carb.
*Use special promo code HELLO20 to take 20% off your first order in the shop including the SUPER MEGA ULTIMATE Large Family Freezer Meals Bundle here!**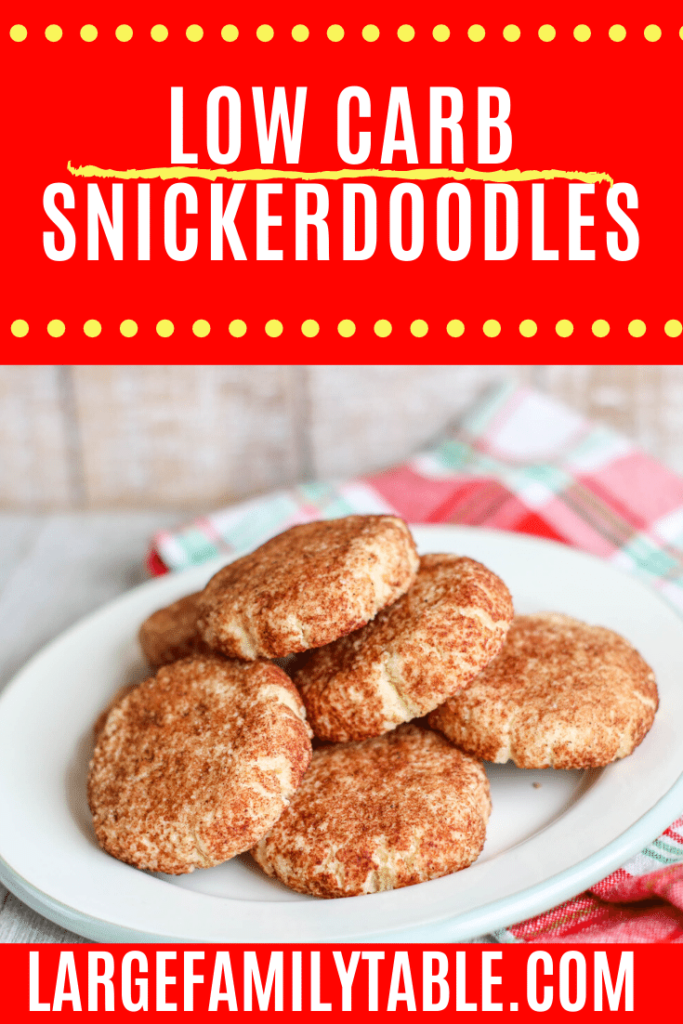 While this recipe is delicious, it is a little labor intensive. Believe me when I tell you it is completely worth it. Start by mixing the dry ingredients, except the cinnamon and xylitol, together in one bowl. Set aside while you do the wet ingredients.
Using your electric mixer , beat butter for 1 to 2 minutes. You can use your stand mixer as well with the whisk attachment. That's what this mama usually does because those hand beater attachments just disappear I swear! I don't know where they go.
Want to load your freezer with low carb meals?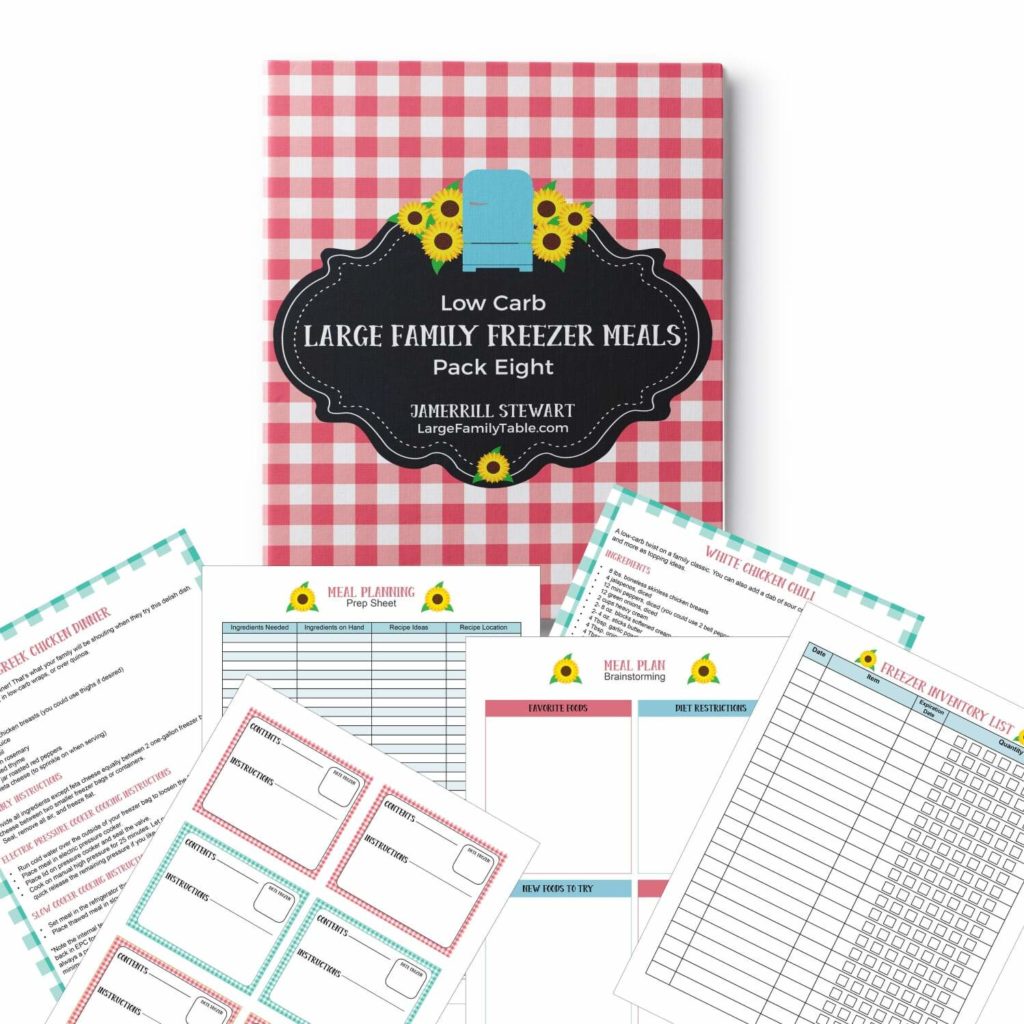 Add in the monk fruit to the butter and mix for 7-8 minutes or until fluffy. Don't skimp on this step. You need to change the texture of the butter. Add the egg and vanilla. The mixture will not be even and will look wonky. That's how you know you did it right.
Add the dry ingredients, mixing just enough to incorporate. Mix the cinnamon and xylitol together if you haven't already. Scoop into balls, roll in cinnamon mixture, place on cookie sheet and flatten with fork. Bake for 8-10 minutes or until cookies are set. Let sit on cookie sheet for 5 – 7 minutes to settle and relax.
Print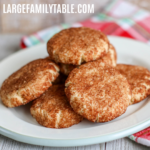 Low Carb Snickerdoodles Recipe
Author:

Prep Time:

20 mins

Cook Time:

10 mins

Total Time:

30 minutes

Category:

Cookies

Method:

Oven

Cuisine:

Low Carb
---
Description
Need a tasty cookie that's also low carb? These low carb snickerdoodles fit the bill perfectly.
---
Ingredients
1 ½ cup almond flour

½ cup coconut flour

½ teaspoon xanthan gum

½ teaspoon baking soda

½ teaspoon cream of tartar

¼ teaspoon salt

½ cup unsalted butter, room temperature

½ cup classic monk fruit sweetener

1 ½ teaspoon vanilla extract

1 egg, room temperature

2 tablespoons xylitol

2 teaspoons ground cinnamon
---
Instructions
Preheat oven to 375 degrees. Prepare a baking sheet with parchment paper or use a baking stone.

Whisk together almond flour, coconut flour, xanthan gum, baking soda, cream of tartar, and salt until well combined.

In an electric mixer, beat the butter for 1 to 2 minutes.

Add monkfruit to the butter and continue to mix for 7 to 8 minutes until fluffy, scraping down the sides periodically. Mixing for this amount of time is essential as the texture of the butter will change.

Add the vanilla and egg to the butter and mix until blended slightly. The mixture will not be even.

Slowly add dry ingredients, mixing until just incorporated.

In a small bowl, whisk together cinnamon and xylitol until blended.

Using a cookie scoop (about 2 tablespoons), divide dough into equal portions. Roll dough in cinnamon mixture until coated evenly.

Place cookie on baking sheet and press down to about ½ inch thickness. These cookies will not spread.

Bake for 8 to 10 minutes until the cookies are set. Remove from oven but rest on cookie sheet for 5 to 7 minutes. Transfer cookies to cooling rack and cool completely before storing in an airtight container.
Keywords: cookies, snickerdoodles, low carb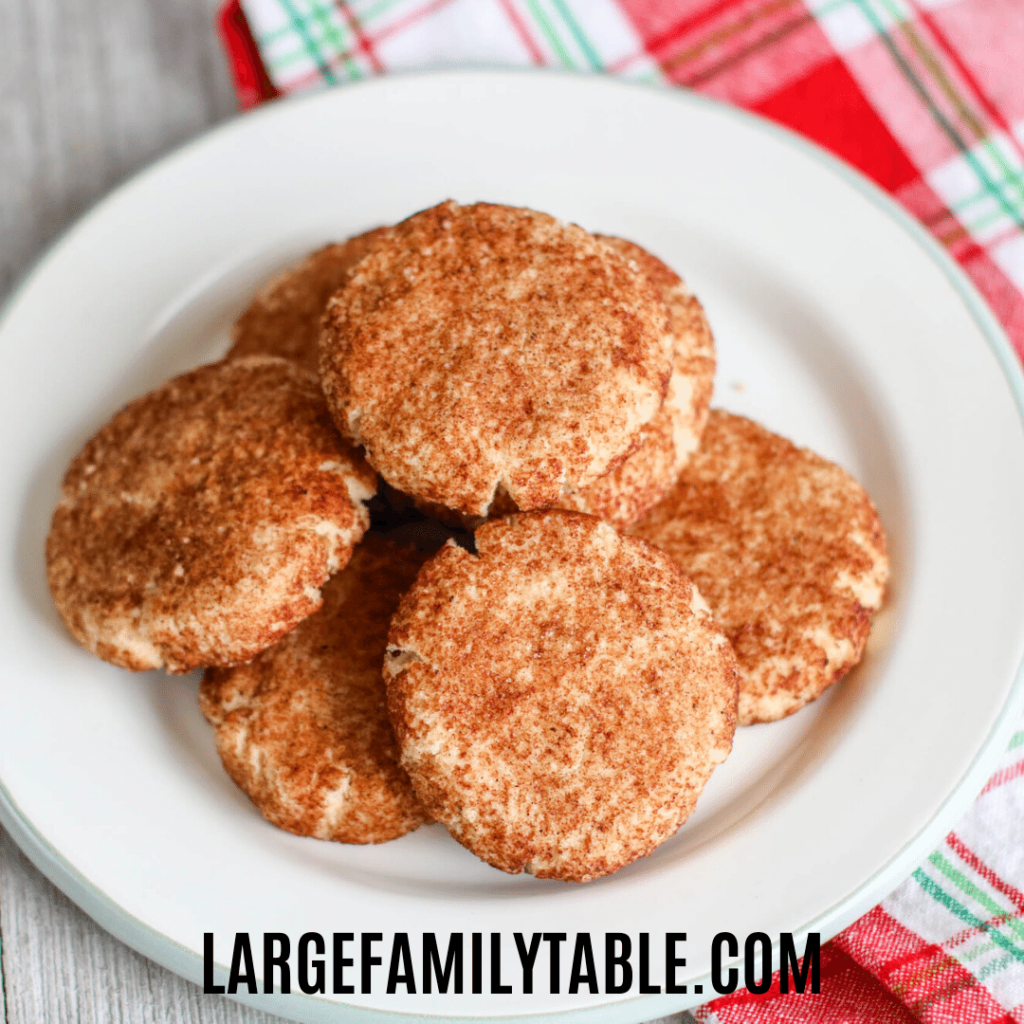 While the cookies are settling and relaxing, heat up your cup of coffee from that morning. I'm not the only mama this happens to, right? After resting, you can whisk them to the cooling rack or your mouth. Either place is good. Transfer the remaining cookies you didn't devour into an airtight container.
Watch me prepare loads of low carb recipes on my Youtube channel!