Summer is here! It's time for seasonal meals that are sure to please even those picky eaters in your life. You'll find these 10 Large Family Recipes to Make in June light, refreshing, easy, and simple to help you make the most of these early summertime days. With your family as your own personal priority during these busy times, here are 10 Large Family Recipes to Make in June.
****Use special promo code HELLO20 to take 20% off the entire meal time sanity-saving MASSIVE MEGA 40+ Product Bundle which includes the best-selling Large Family Freezer Meal Packs 1-15 + so much more!!****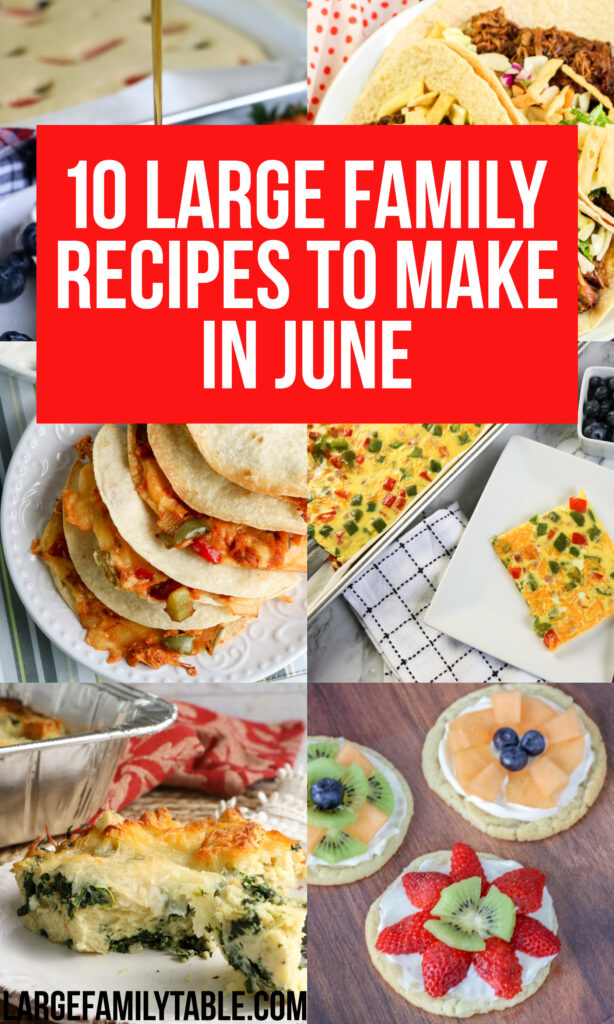 10 Large Family Recipes to Make in June
Now that Hot Summer Pool Days are here to stay it's time for me to share with you these 10 Large Family Recipes to Make in June! In June we find that the heat of the day, busy-ness of the season, and all of the outside fun each work together to help push kitchen thoughts far from the mind of most Mommas. I want to help you live your best Momma life and give you a much needed kitchen break to leave more time for summer gardens, outdoor fun, and long days at the pool or lake!
These recipes are also the perfect addition for your summer get-togethers! I love to pull together easy dinners like these during the summer months !
You can get all my 40+ Recipe Packs in my meal time sanity-saving 2022 Massive Mega Bundle! It includes all the food products in my shop through Spring 2022!! You will get so many recipes, make-ahead and freezer meals, lots of sheet pan meals, baking bundles, and planning packs to help you organize all your meals (breakfast, lunch, and dinner) and so much more. That's why I call it the massive mega deal!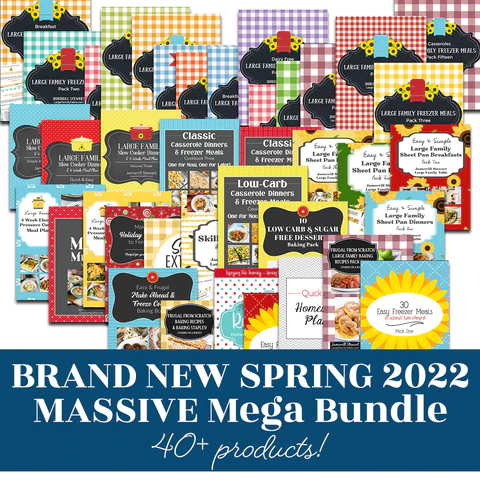 FREE Emergency Pantry Planning Pack!
Don't forget to sign up for the emergency pantry planning pack for free to help you plan your pantry meals! The free Emergency Pantry Planning Pack will help you plan your needed pantry items! Printable pages include pantry inventory, grocery lists, meal planners, list of pantry staple items, and more.