Sometimes you need a dip to go with all your cut up veggies. Better yet, you get invited to movie night or some sort of social event and you want to bring something low carb. It's always good to bring something that's safe to eat when following a particular lifestyle. Be careful, though. This low carb jalapeno popper dip is guaranteed to go fast! Set some aside for yourself before putting it out for consumption.
**Use special promo code HELLO20 to take 20% off your first order in the shop including the SUPER MEGA ULTIMATE Large Family Freezer Meals Bundle here!**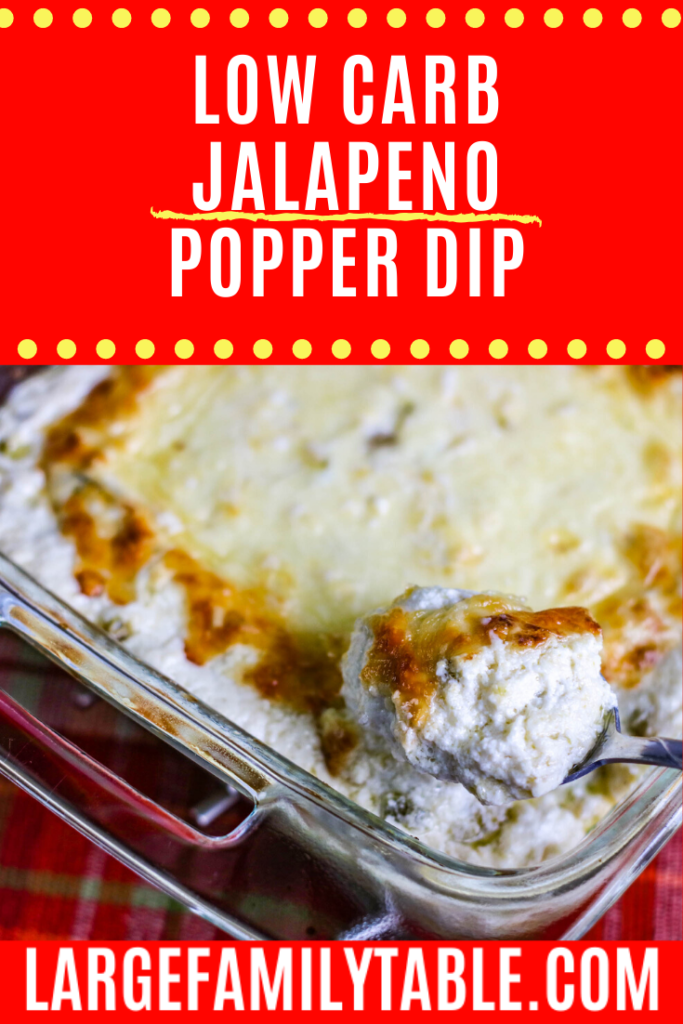 Not only is low carb jalapeno dip delicious but it's the easiest thing you will ever make. It's so easy to make that you will make it often. Start by preheating your oven to 350 degrees.
What is considered low carb?
Low carb generally means no pastas, grains, legumes, certain fruits, breads, starchy vegetables, and some nuts and seeds. You typically consume between 20 to 60 grams of carbohydrates. Also, Trim Healthy Mama S-Meals are low carb but high in healthy fats.
In your large mixing bowl, combine all the ingredients except 1/2 cup of Monterey Jack . cheese. Spread mixture into small casserole dish. Sprinkle remaining cheese on top. Cook in preheated oven for 20 to 25 minutes or until cheese is browned and mixture is bubbly.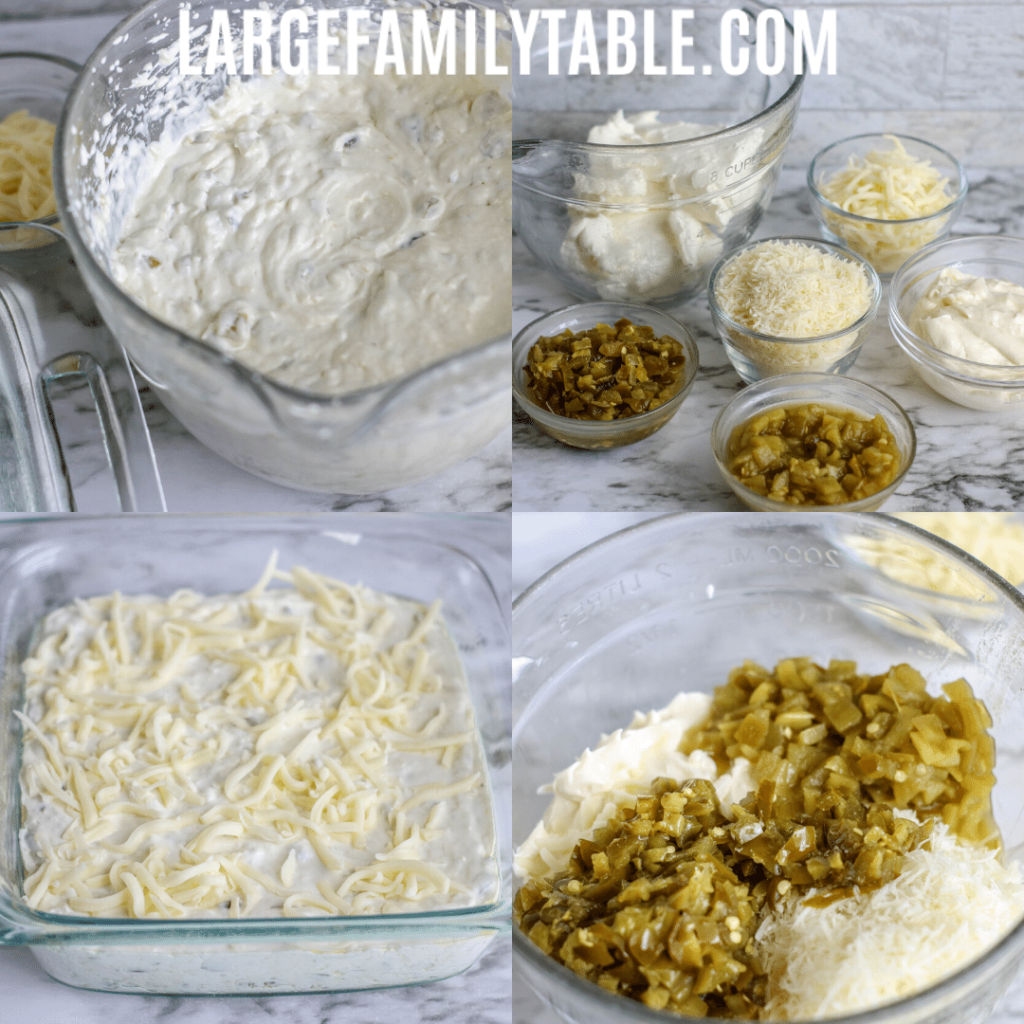 What is the difference between low carb and keto?
They are pretty similar with the exception being that you eat more carbs in low carb than keto. Eating low carb won't be enough to get or keep you in ketosis. Keto is low carb amplified. You eat even less carbs on the keto diet. Whew, keto is hard core low carb, 😉
Print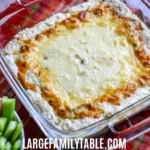 Low Carb Jalapeno Popper Dip
Author:

Prep Time:

10 mins

Cook Time:

25 mins

Total Time:

35 minutes

Category:

Snack

Method:

Oven

Cuisine:

Low Carb
---
Description
This low carb jalapeno popper dip is a flavorful snack everyone will love!
---
Ingredients
1 (8 ounce) blocks cream cheese

1 cup mayonnaise 

1 cup shredded Monterey Jack cheese, divided

1 cup shredded Parmesan cheese

1 (4 ounce) can diced jalapeno

1 (4 ounce) can diced green chilies

Crackers, tortilla chips, corn chips or vegetable dippers, to serve
---
Instructions
1. Preheat oven to 350 degrees.
2. In a large bowl, mix together all ingredients except ½ cup Monterey Jack cheese.
3. Spread mixture into small casserole dish.  Sprinkle the 1/2 cup of cheese on top.
4. Bake for 20 to 25 minutes until bubbly.
5. Garnish with sliced green onion or jalapeno if desired.
---
Notes
To cook in the slow cooker, place mixed ingredients in crock. Cook on high for 2 hours or until bubbly. Top with cheese and replace lid until the cheese has melted. Garnish with sliced green onion. Serve.
Keywords: low carb, snack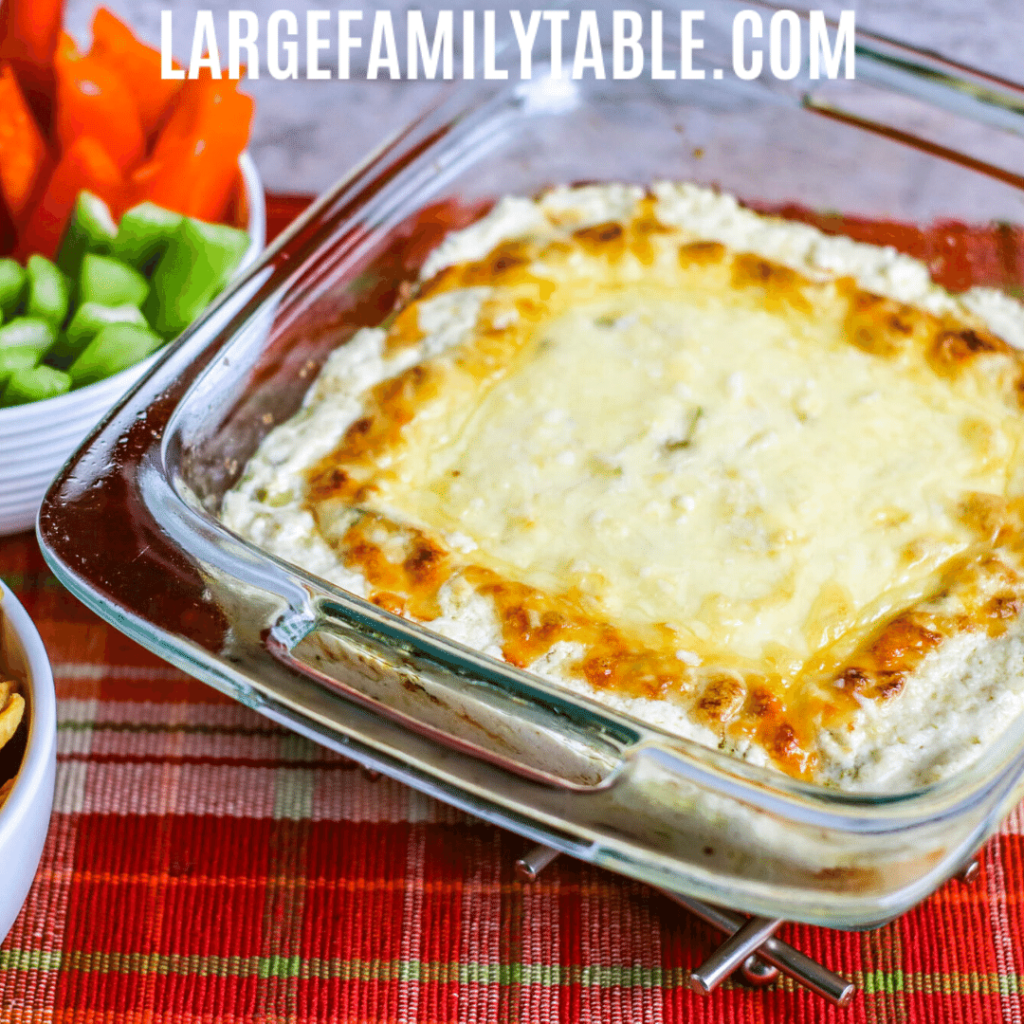 Garnish low carb jalapeno popper dip with sliced green onions or more jalapenos. Serve alongside low carb dippers like pepper slices, carrot sticks, corn chips, or tortilla chips. Don't sabotage your daily carb intake by using something super carby. I could eat this dip right out of the container. Yes, and amen!
Check out my large family meal prep snack edition!
Fill your freezer with low carb meals & make this lifestyle easy!