It's that time again! Time to plan your meals for the coming week and make your grocery list. Thankfully, we've done all the work for you in the Large Family Week 9 Meal plan. There's nothing as time-consuming as planning healthy meals for your family, then making a list and heading to the store. While I can't shop for you (I do shop for my large family of 10 though!) I can help make it easier by sharing all my Large Family meal plans with you.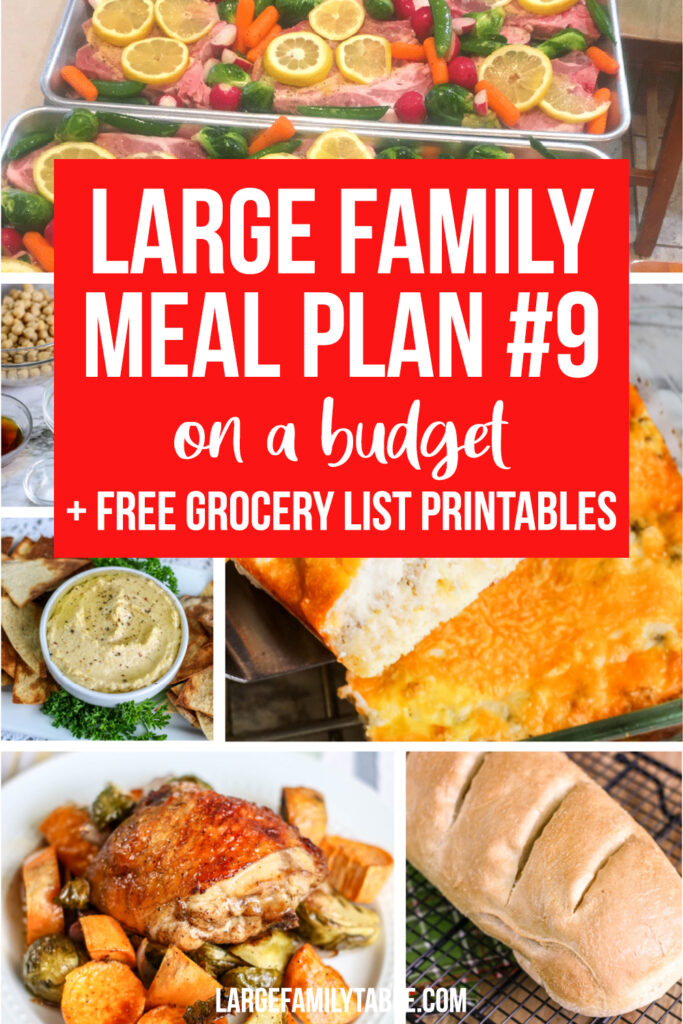 This week we're having Chili and cornbread, Lemon Pepper Pork and Veggies, Cheesy Ham Soufflé, Fall Chicken and Vegetables, and many more delicious meals! If you are heading up a smaller family you will have plenty of leftovers for lunches and lots of extra to build your freezer stash. You'll also find side dish ideas and some snack ideas, too! Don't forget to sign up for the FREE Large Family Grocery List Printables Set for WEEK NINE here!
Free Large Family Grocery List
Each week I give you a free complete grocery list to go with each unique budget large family meal plan. Just sign up here for the free Grocery List Printables Set for Week NINE! You'll receive a detailed grocery list to guide you through buying everything on this week's large family meal plan, plus bonus meal planning pages – yay!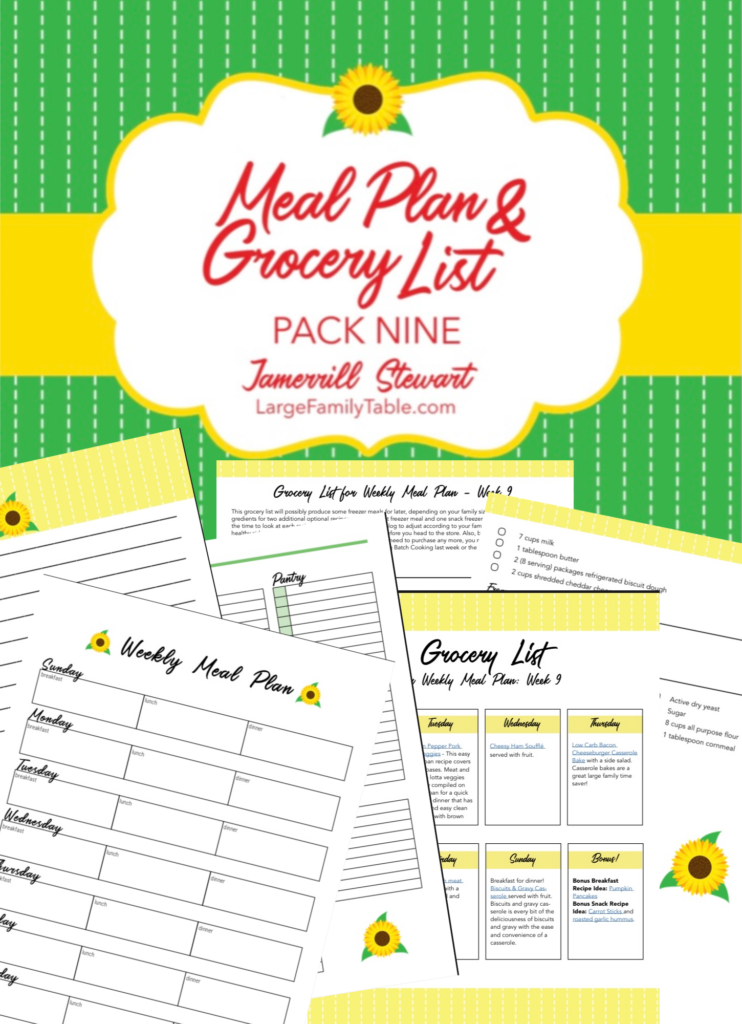 More Large Family Meal Plans with Grocery Lists
Large Family Week 9 Meal Plan on a Budget
Served with homemade cornbread and brown rice.
This easy one pot recipe will make enough to feed a crowd, possibly for multiple meals in a row! Serve this for lunch leftovers for the rest of the week, or freeze some for an easy meal later.
This easy sheet pan recipe covers all the bases. Meat and a whole lotta veggies all easily compiled on a sheet pan for a quick and easy dinner that has a quick and easy clean up! Serve with brown rice.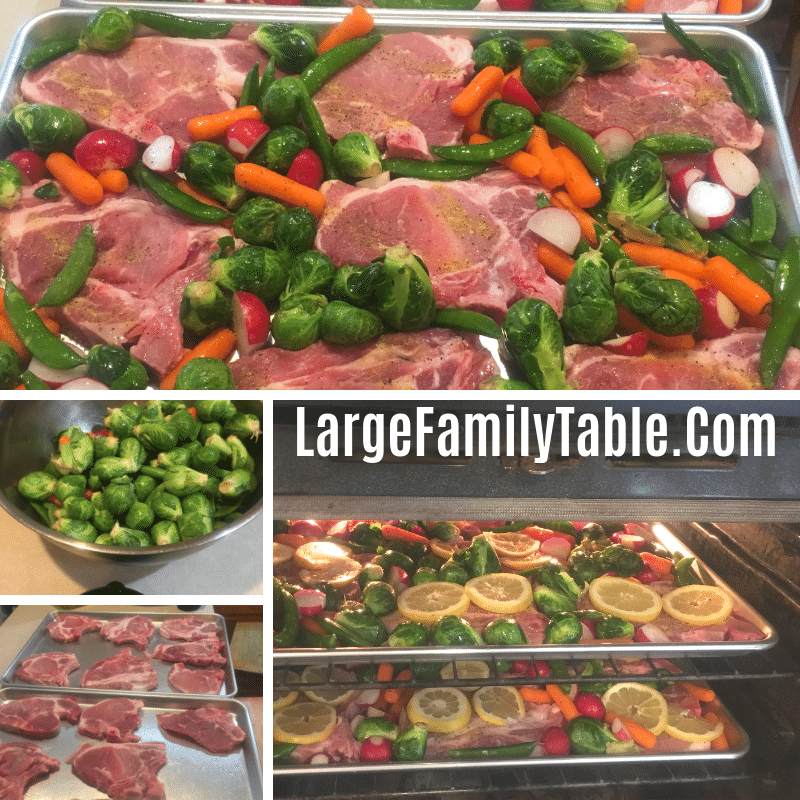 Add with fruit and one of our delicious desserts if you're in the mood for sweets!
Perfect with a side salad. Casserole bakes are a great large family time saver!
Another one of those one dish recipes! Brussel sprouts and sweet potatoes pair perfectly with chicken to make the perfect fall dish, all on one pan!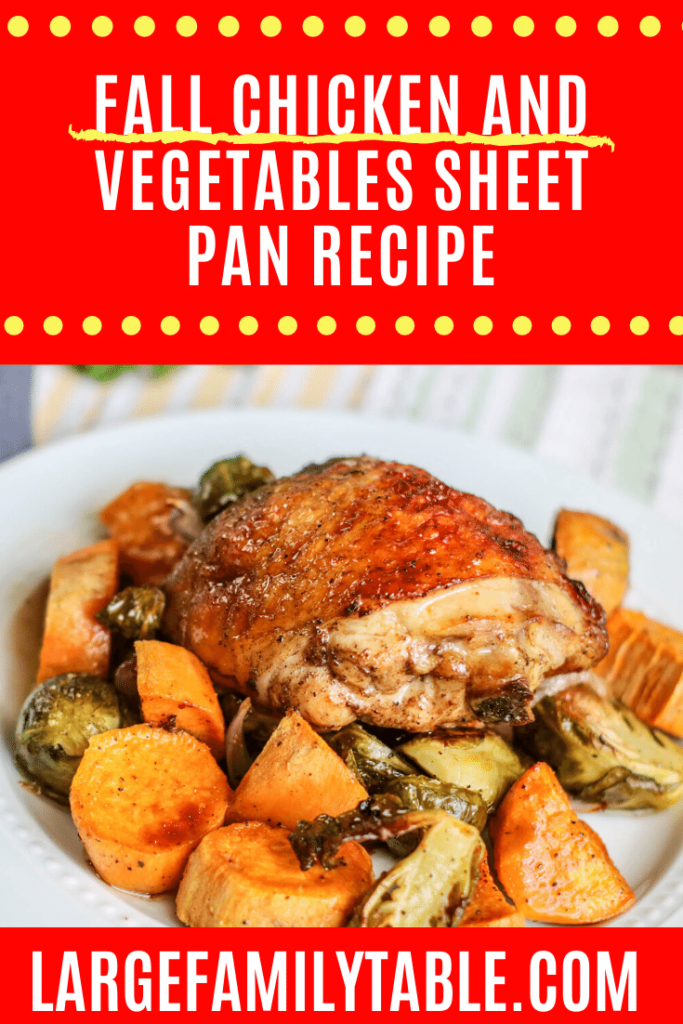 Add a chopped salad and garlic bread.
Breakfast for dinner! Biscuits and gravy casserole is every bit of the deliciousness of biscuits and gravy with the ease and convenience of a casserole.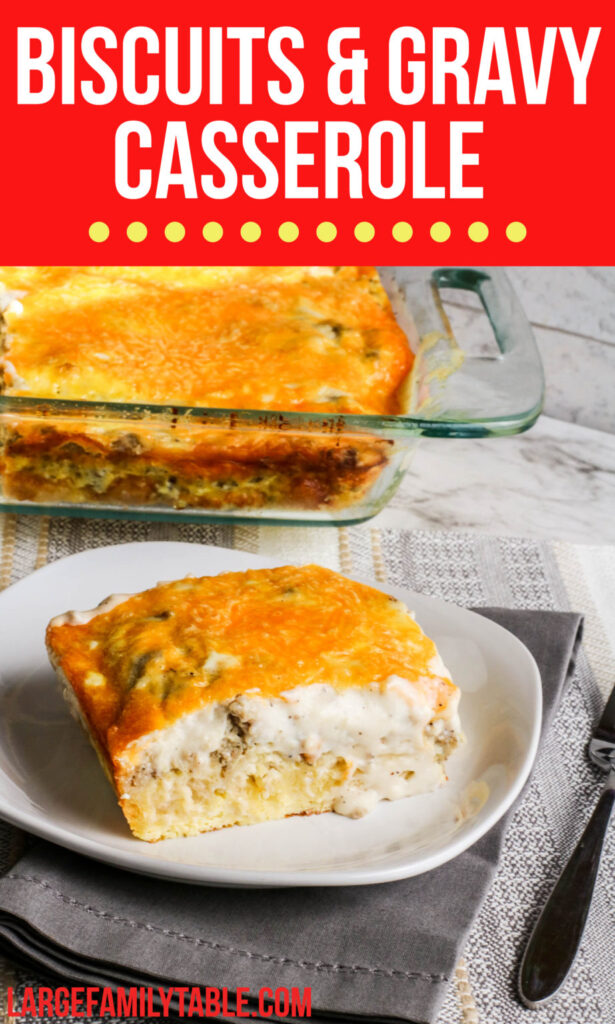 Bonus Breakfast Recipe Idea: Pumpkin Pancakes
Bonus Snack Recipe Idea: Carrot Sticks and roasted garlic hummus.
Make it a Large Family Meal Plan!
Making a meal plan is a great way to make sure you're eating at home and with only a small amount of extra effort, you can also add food to your freezer to make later meals more convenient. For more meal planning ideas, check out Large Family Meal Planning.
FREE Week NINE GROCERY LIST & MEAL PLANNING PAGES PACK!
SIGN UP NOW to receive the free large family grocery list and planning pack for week eight that goes with this meal plan! You'll have everything you'll need to shop delivered right to your inbox including a detailed grocery list, meal planning pages, and more!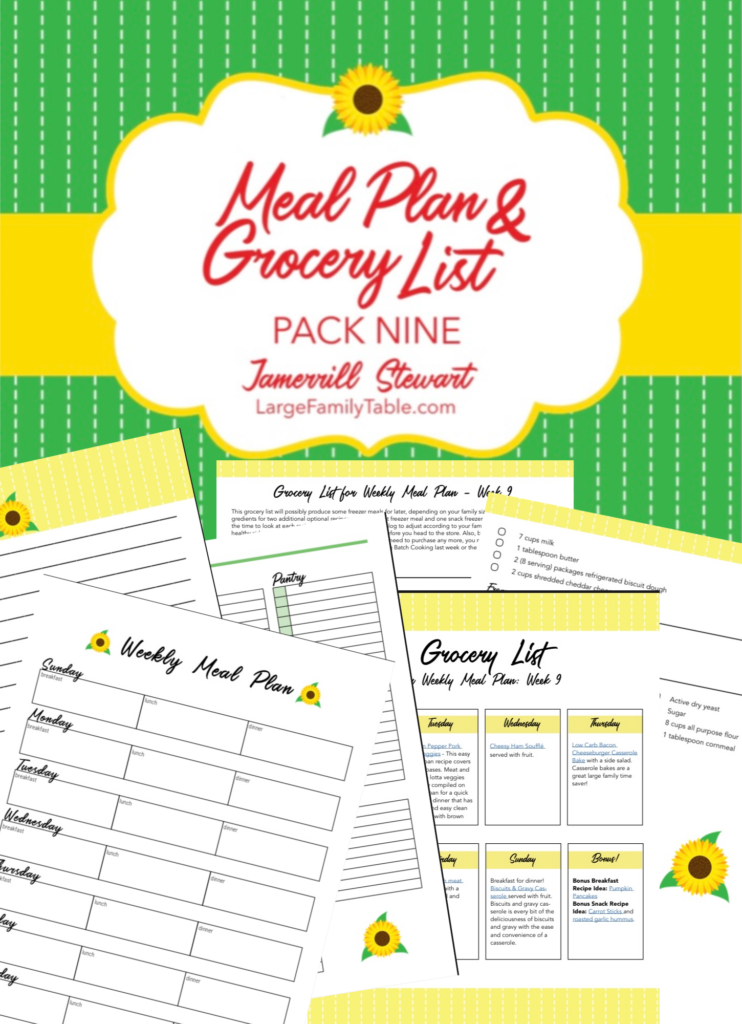 Be sure to also check out the Large Family Freezer Meal Bundles to ALWAYS have tons of meals in the freezer ready to go! Use special promo code HELLO20 to take 20% off the entire Large Family Freezer Meal Plan 1-9 Bundle! Happy planning!