---
Easy weeknight meals on a budget ARE possible. I've rounded up 100+ Cheap Dinner Ideas For Large Families. These are some top favorite cheap dinner ideas for affordable meals that will feed your Large Family Cheaply and on a budget. Yes and Amen!
****Use special promo code HELLO20 to take 20% off the entire meal time sanity-saving MASSIVE MEGA 40+ Product Bundle which includes the best-selling Large Family Freezer Meal Packs 1-15 + so much more!!****
100+ Cheap Dinner Ideas For Large Families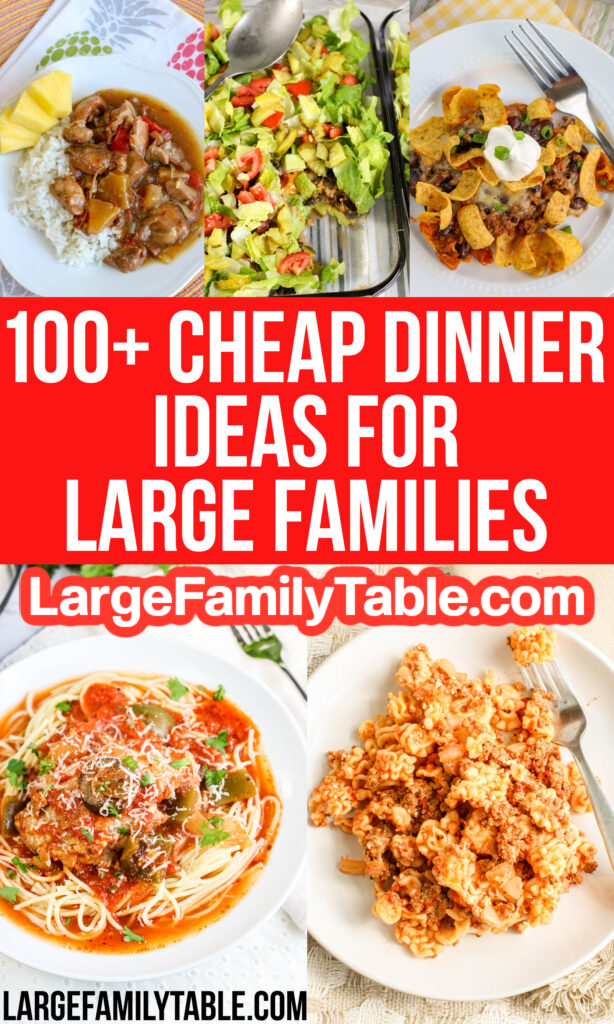 Get ready for a recipe list that's done just the way I do things- Mega and Lots! This 100+ Cheap Dinner Ideas For Large Families is full of recipe ideas to help bless your family as you feed all of your people. With WAY over 100 recipe ideas in this post, my goal is to help other Mommas to be able to live your best Momma life- and sometimes that's when you're on a budget.
Not all of the recipes below are from my site. Recipe links not from my site will have to be checked for serving amounts. If the serving isn't for a Large Family, simply double the recipe for your large crew!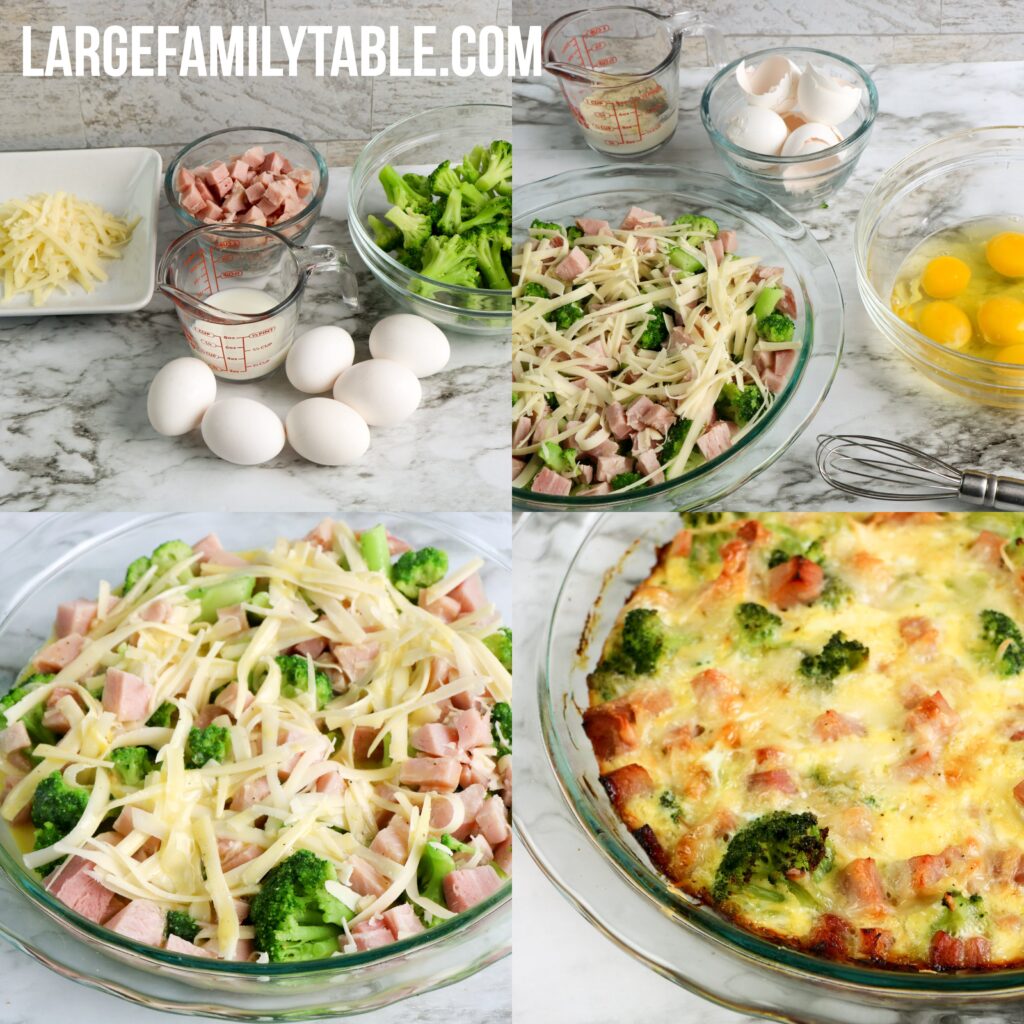 LOW CARB Large Family Ham and Gruyere Crustless Quiche is a great way to make use of leftovers while creating an entirely new and flavorful meal to eat with the family.
Large Family Make-Ahead Cheesy Ham and Pasta Casserole combines cheese, ham, and other great ingredients to provide a comforting meal. This is also an easy large family freezer meal if you'd like!
Low Carb Broccoli Cheddar Soup is meant for your slow cooker and has the added benefit of being ready for a freezer meal! That lets you make double and freeze for later!
Large Family Easy Chili in the Instant Pot will feed your family a flavorful dairy-free dish. The recipe contains simple ingredients that will leave your family members coming back for more.
Instant Pot Beef Stroganoff Recipe is one of those comfort foods that look like it's a ton of work to make when it really isn't. This easy recipe only needs one pot which makes it even easier. We all love easy, don't we? Yes and amen.
Here in this post, I share 100 ways to make Large Family Ground Beef Dinners to Feed a Crowd. In my area, ground beef is often one of the most budget-friendly meats when feeding a large family. Most of these are also easy and quick meals. Yay!
Large Family Ham and Cheese Macaroni Cups These are easy to make and are the perfect kid-friendly, adult-approved lunch or dinner. You can prepare the mac and cheese with pieces of ham in muffin tins to create the perfect serving for each person in your family. SUPER budget friendly!!
Big Family Corn Chip Pie Casserole | Budget Freezer Meals It may sound different, but this Big Family Corn Chip Pie Casserole will quickly become a household favorite as soon as you make it. The casserole is beefy, cheesy, and has the perfected added crunch from the corn chips, and you can make it dairy-free.
Large Family Slow Cooker Red Beans and Rice | Dairy Free Save money while making a fulfilling home-cooked meal with this Large Family Slow Cooker Red Beans and Rice recipe. The hearty meal is flavorful and satisfying enough to have as the main course or a side dish.
Large Family Style Orange Tilapia Sheet Pan Dinner Recipe To create a sweet citrus-like seafood meal, try this Large Family Style Orange Tilapia Sheet Pan Dinner Recipe. The fish and veggie dish is naturally good, easy to put together, and tasty!
Do You Want Some Cheap Slow Cooker Recipes?
Slow cooker meals are so easy. Most of them are dump-and-go recipes that you spend ten minutes preparing and a few hours later dinners ready. Yay for convenience! You'll find lots more easy slow cooker meals in my Large Family Slow Cooker Dinners and Meal Plans Vol 1, 2, 3 Bundle. It includes 60 meals and 12 weeks of meal plans!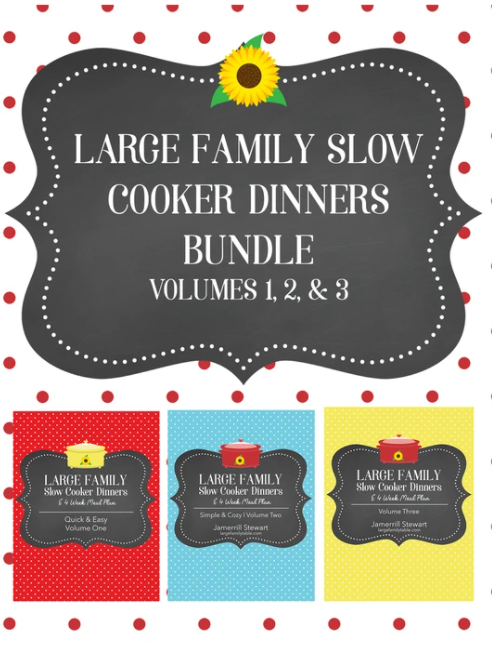 How Can I Feed a Large Family Cheap?

With food prices going up in the U.S., feeding our families at home now means more to those of us who are living on a budget. A Large Family means a larger grocery budget, and here you'll find recipes that let your grocery dollar go further.
These recipes are easy on your budget and easy on your time! With basic ingredients that satisfy your all of your people, but without a ton of hard work, you can now easily make your dinner dollar stretch!
Do You Have Any Large Family Budget Friendly FREEZER Recipes?
You can find so many more great freezer meals in my BRAND NEW* Large Family Freezer Meals 1-15 Digital Bundle!! It includes packs 1-15 of my best-selling large family freezer meals. You will have everything you need to make over 270 large family freezer meals (make as little or as much as you want ) including 15 batch cooking meal prep guides, 15 pack specific freezer meal grocery shopping lists, freezer meal tips, freezer meal printables including a freezer meal planner and more.
What Should I Make for Dinner for a Big Family?
Finding the perfect dish to serve your large family might seem complicated, especially when you have several people in the household with different taste buds, but this large Family Cheap Dinner Ideas List will satisfy everyone! You can enjoy any of the savory meals on this list without worrying about your pocketbook. These are the perfect family meals to serve for your dinner tonight. Even your pickiest of eaters will definitely approve! You may be amazed at how easy it is to make the delicious dishes in this post.
Cheap Meals for Large Families | 100+ Large Family Dinner Recipes & Ideas There are well over 250 cheap meals for large families and large family dinner recipes & ideas represented in this post!!!
Quick & Easy Pizza Boat Recipe is a super quick and easy recipe to make on a dime. They're a family favorite and everyone gets to choose their own toppings!
Low Carb Five Guys Cheeseburger Casserole if you are trying to stick to low carb dishes that you can serve to your family without overspending, you can make this Low Carb Five Guys Cheeseburger Casserole.
Homemade Chef Boyardee Beefaroni
Large Family Instant Pot Bacon and Beef Chili taste amazing and who doesn't love bacon??? This delicious meal cooks up so easily in the Instant Pot and will have your mouth watering for more.
5- Ingredient Ground Beef Casserole
Big Family Low Carb Crab or Tuna Casserole this Big Family Low Carb Crab or Tuna Casserole is an excellent choice for a low budge meal. It contains flavorful ingredients to provide you with a cheesy, wholesome meal while still maintaining a Keto diet, THM-S dish, or low carb meal, without all the extra carbs.
Turkey Meatloaf In The Crockpot gives you the taste of meatloaf without all the added fat with the convenience of crockpot cooking.
Instant Pot Creamy Tomato and Olive Chicken Pasta This Instant Pot Creamy Tomato and Olive Chicken Pasta is big enough to feed a large family and yummy enough for them to ask for it again and again!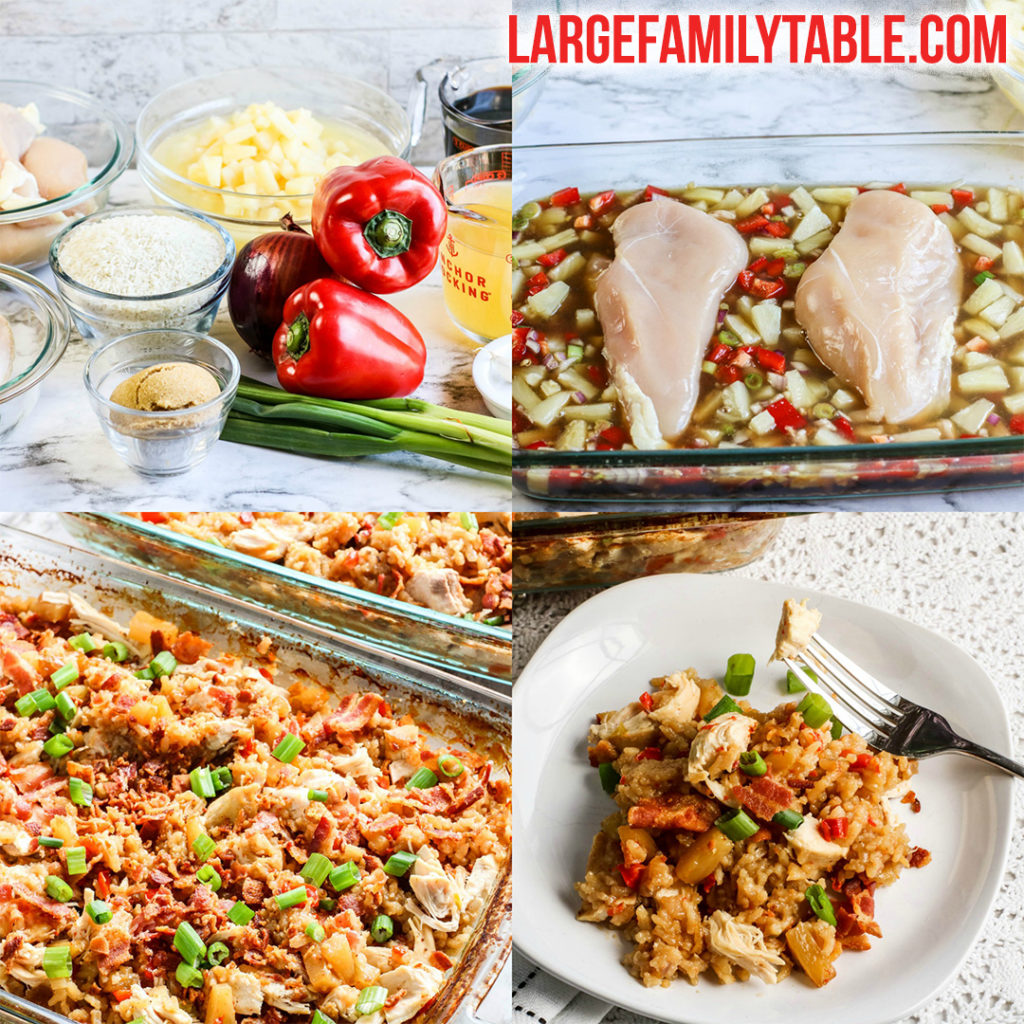 Large Family Hawaiian Chicken and Rice Casserole Are you looking for a yummy, cheap meal to serve around your large family table? If so, then give this one a try.
Moroccan Sweet Potato and Lentil Soup
Big Family Low Carb Chile Relleno Casserole You can stick with the keto diet while enjoying the fresh and wholesome taste of this meal. It's a cheesy, meaty dish that everyone in the household can enjoy, whether they follow a low-carb meal plan or not.
Large Family Toasted Sub Sheet Pan Sandwiches | Lunch, Dinner, or Party Platter Ideas! Make the Large Family Toasted Sub Sheet Pan Sandwiches when you want an easy meal that's CHEAP and tastes so goo! This is an easy sheet pan recipe to prepare. You can put these sandwiches together and bake them for up to 30 minutes to get them toasty and warm.
What Can I feed My Large Family On A Budget?
Large Family Size 8 Qt Instant Pot Spaghetti This post has actually two mega sized recipes in it! Spaghetti in the Instant Pot!
Instant Pot Hawaiian Chicken Sliders Recipe hese Instant Pot Hawaiian Chicken Sliders will be a new family favorite and they are SO quick and easy to make in your instant pot!
Ham, Potato, and 5 Bean Soup If you have leftover ham from a holiday then it's makes this recipe even more frugal. Your family will love the comfort of Ham, Potato, and 5 Bean Soup. Hands down, you will love how easy it is to put together. This is a dump and go recipe at it's finest.
Split Pea, Bacon, & Potato Soup
Instant Pot Chicken Cacciatore Recipe Usually, these types of dinnershave meat and many vegetables in them! You can feed a large family with this delicious meal, no problem, and on a budget!
Large Family Black Bean Nachos Have a craving for tasty nachos covered in some of the best toppings? Instead of buying them at a restaurant, learn how to make your own in no time with this Large Family Black Bean Nachos recipe.
Three Easy Crockpot Dinners For A Big Family Crockpots are such a timesaver when it comes to big families. You can get some hearty, healthy, and frugal meals to feed all your people.
Black Bean Enchilada Casserole
Instant Pot General Tso's Chicken It can be expensive to feed your entire family Chinese food, especially if you're on a budget. It's time to put that Instant Pot to work.
What is The Cheapest Meal to Feed a Crowd?
If you have a Large Family and you want to know how to feed them a delicious dinner on a budget, look below to see how it's done with Mega and Lots! Here's more quick and easy recipes that are also frugal for your Large family budget.
What to Cook For Under $10?
Perfect pricing for extreme budgets sometimes means us Mommas will do whatever it takes to keep our for costs below budget. Does your family enjoy those super yummy meals but you still need them without all of the hard work- and on an extreme budget?
You'll love reading this detailed list of meals you can easily makes full of flavor and super budget friendly!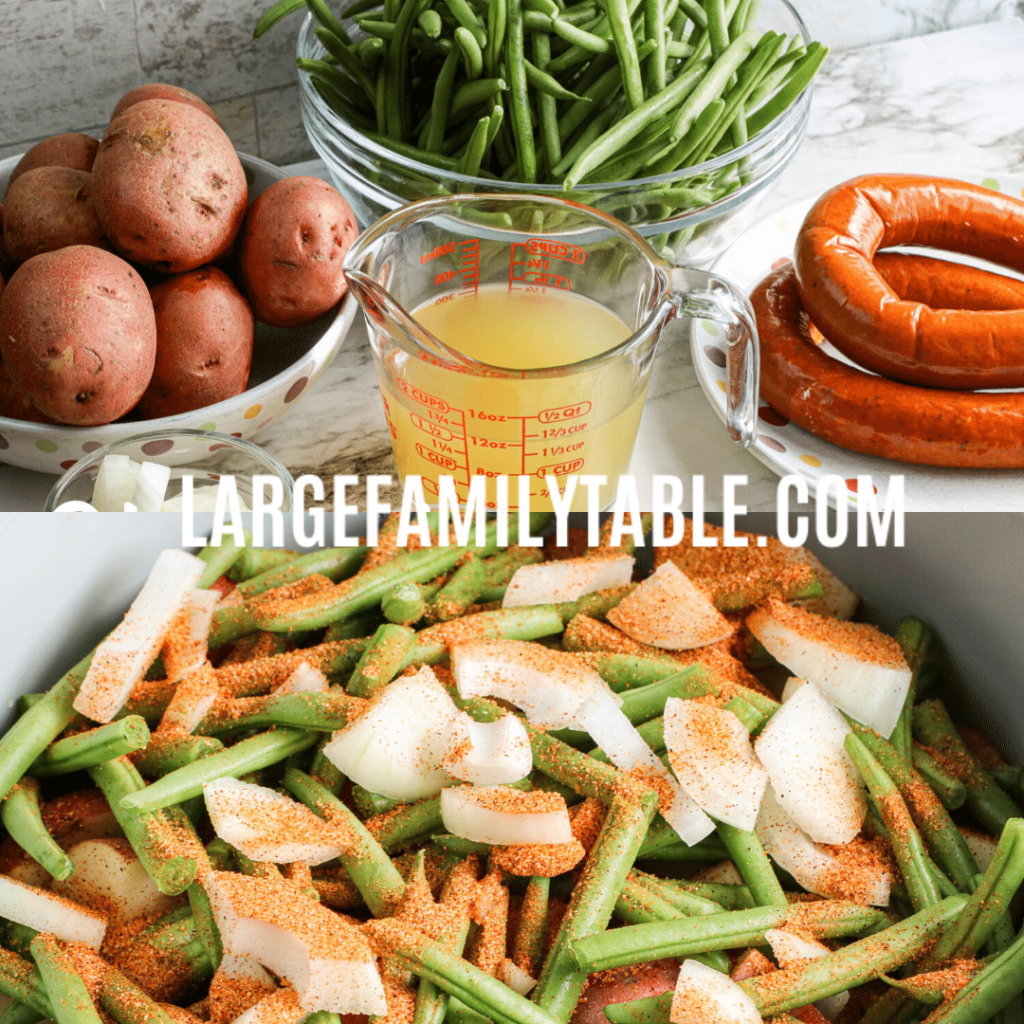 You can get all my 40+ Recipe Packs in my meal time sanity-saving 2022 Massive Mega Bundle! It includes all the food products in my shop through Spring 2022!! You will get so many recipes, make-ahead and freezer meals, lots of sheet pan meals, baking bundles, and planning packs to help you organize all your meals (breakfast, lunch, and dinner) and so much more. That's why I call it the massive mega deal!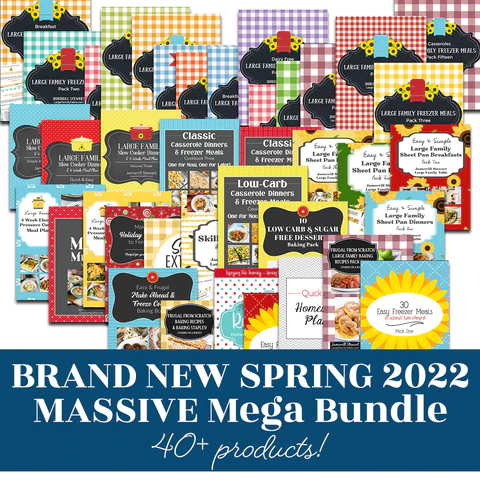 Here are more large family meals to make from my blog!
FREE Emergency Pantry Planning Pack!
Don't forget to sign up for the emergency pantry planning pack for free to help you plan your pantry meals! The free Emergency Pantry Planning Pack will help you plan your needed pantry items! Printable pages include pantry inventory, grocery lists, meal planners, list of pantry staple items, and more.